Pound sterling value rebounds after completing worst four-day performance since Brexit
The pound is still around 5% weaker than before the Conservative Party conference, where Theresa May promised to trigger article 50 within six months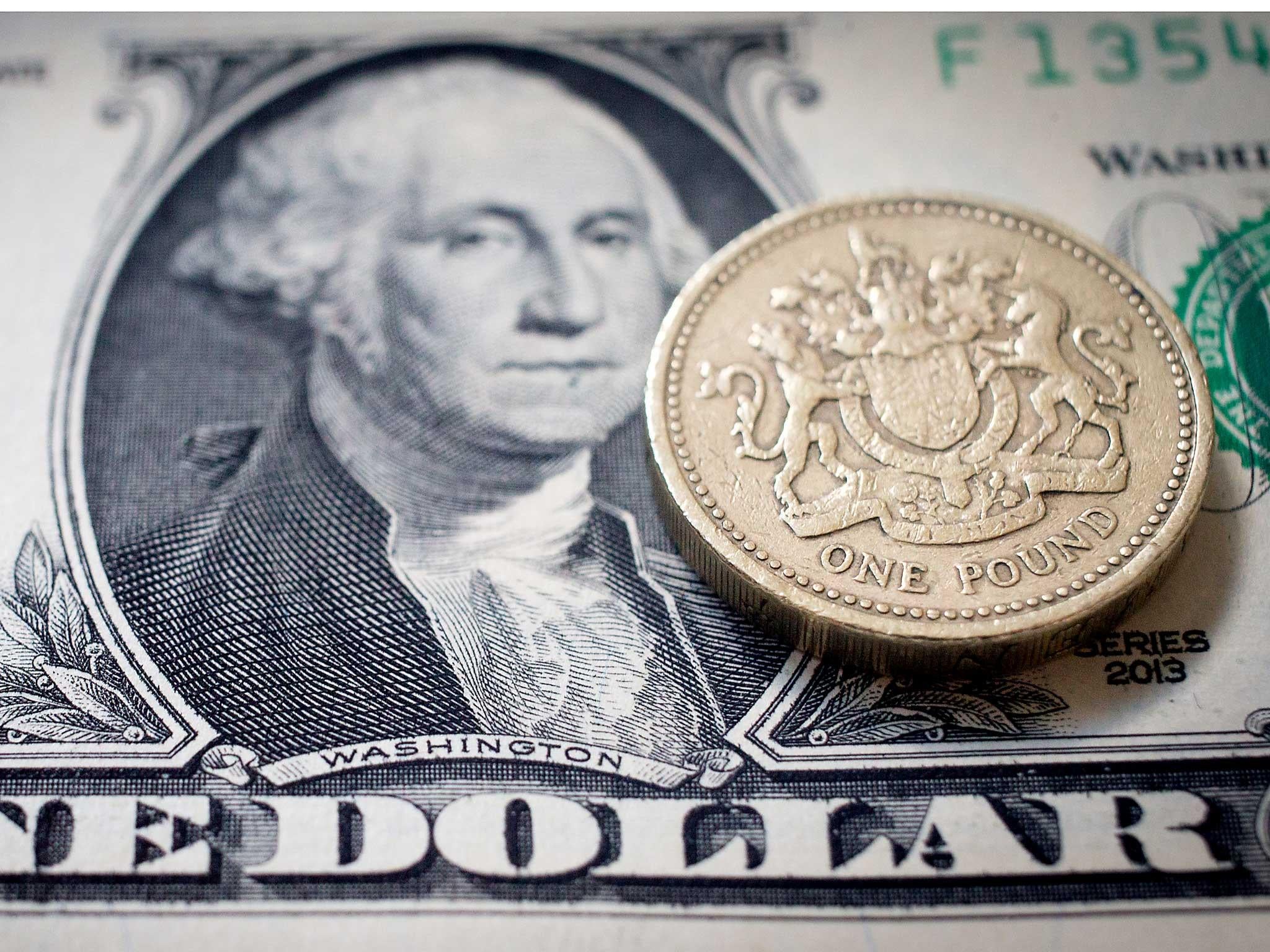 The pound has bounced back after enduring its worst four-day performance since the EU referendum on Tuesday as investors grew increasingly alarmed at the prospect of a severe rupture between the UK and EU.
Heavy losses sent sterling down by more than 2 per cent on Tuesday to below $1.21 against the dollar, while against the euro it fell below €1.10.
Sterling recovered some lost ground on Wednesday, trading back over the $1.23 mark after MPs demanded "a full and transparent" debate on Britain's exit from the EU
Paul Donovan of Swiss bank UBS confirmed that this 'surprise amendment' has helped the pound to rally.
Donovan said: "The UK government indicated that Parliament may have a say on its negotiation stance ahead of the exit discussions with the EU."
"The change in the nuance of the government's position has halted the seemingly inexorable decline of sterling. Markets are once again the idle playthings of politicians' whims."
The prospects of MPs giving the plan more scrutiny seem to have reassured investors as it could limit the prospect of a damaging "hard Brexit".
The sterling rally sent the FTSE 100, the index of the UK's biggest listed companies, down by 21 points to 7049.
However, Neil Wilson, analysts at City firm ETX Capital, warned the poiund's rally may not last, as the political drama around Brexit continues to play out.
Wilson said: "Theresa May's decision last night to allow the House of Commons a debate on the government's Brexit plans before triggering Article 50 seems to have allayed some of the concerns about a 'hard Brexit' that had dominated since her speech at the Conservative Party conference. Bank of England policymakers had also appeared to talk the currency lower."
"But if traders think the mood is turning bullish for the pound, they're mistaken. The bears are still very much in control and this relief rally looks like a dead cat bounce"
Despite the rally, the pound is still around 5 per cent weaker than before the Conservative Party conference last week.
The exchange rate with the US dollar stood at $1.30 when Theresa May hinted she would opt for a "hard Brexit" settlement that sacrifices access to the single market and prioritises stricter immigration controls.
Brexit Concerns
Show all 26
"Investors are increasingly casting UK assets in an emerging-market light, amid a fundamental re-appraisal of the country's medium- to long-term economic fortunes," Chris Scicluna, strategist at Daiwa Capital Markets, said.
Bank of England policymaker Michael Saunders said on Tuesday he would not be surprised if the pound fell further.
Michael Hewson of CMC Markets said that trying to find a natural level for sterling is going to be difficult in the short term.
Hewson said: "Due to the amount of political uncertainty being generated on both sides of the Channel, as both sides dance on the edge of the volcano, in laying out their negotiating positions, which for now appear a long way apart."
Join our commenting forum
Join thought-provoking conversations, follow other Independent readers and see their replies