Pound sterling falls under $1.23 after leaked papers suggest leaving single market could cost UK £66bn a year
Kit Juckes, currency expert at Societe Generale, said: 'In real effective terms, sterling is now weaker than it was after Lehman'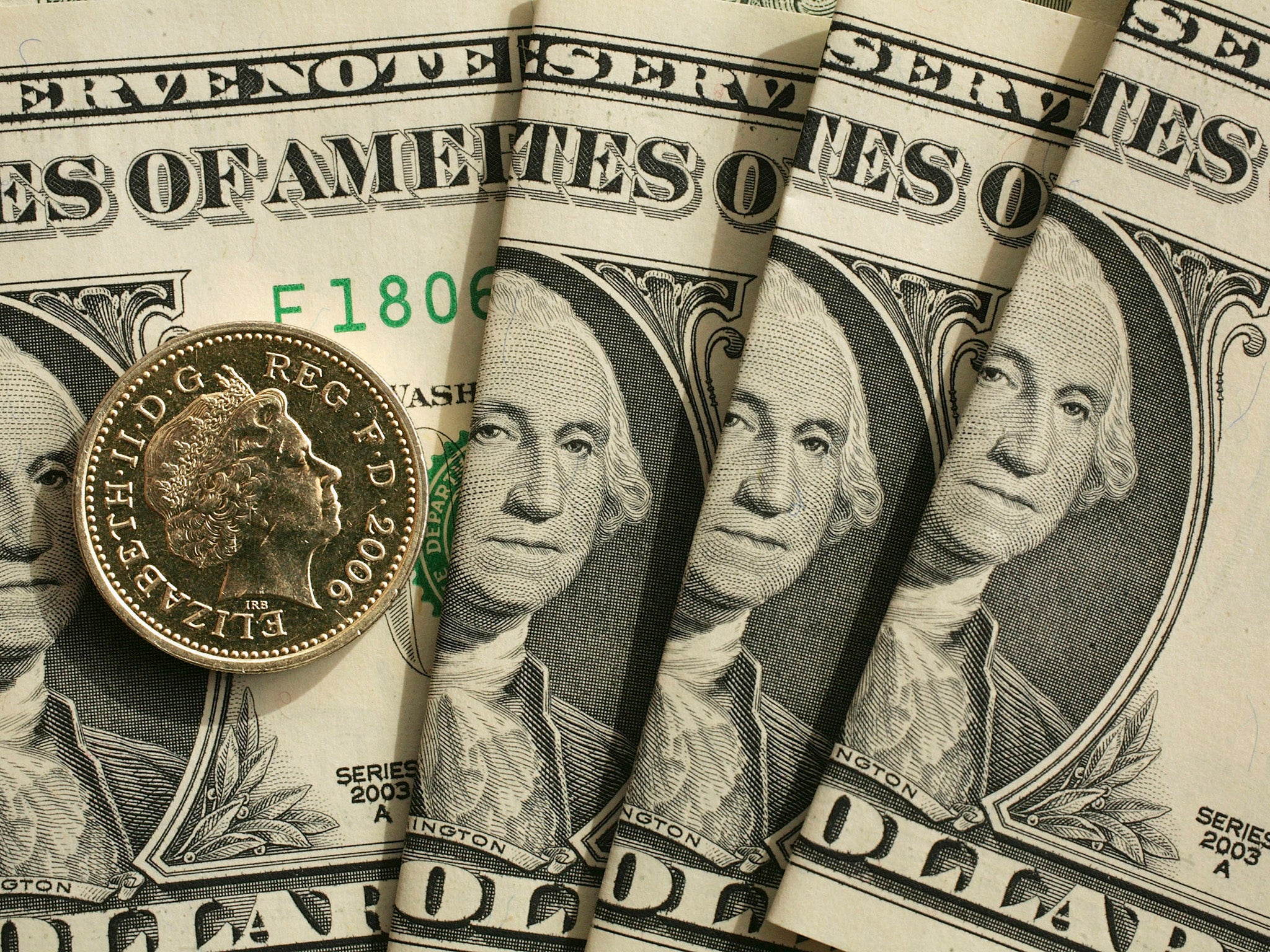 The pound has fallen to its weakest level since the financial crisis broke out as worries persist over the UK's economic prospects outside the EU.
Sterling latest selloff followed reports that Britain could lose £66 billion of tax revenues each year if the UK takes the plunge with a 'hard Brexit'
The pound was down 0.61 per cent at $1.2290 against the dollar in early trading on Tuesday - this would be a new 31-year low for the currency, if you ignored the flash crash that sent sterling tumbling by more than 6 per cent on Friday.
At noon, the pound was still at trading at less than $1.23.
Sterling has also lost fresh ground against the euro, down 0.33 per cent to €1.106.
At lunchtime The FTSE 100 index has reached a new all-time intraday high, up 30 points at 7129. This breaks the previous record set in April 2015.
The index was at 7,115.47 at noon - a rise of just 0.25 per cent or 1786 points.
The currency has been this year's worst performer among 32 major currencies tracked by Bloomberg.
Kit Juckes, currency expert at Societe Generale, said she fears that the weakness of the pound could spread to other assets, such as government bonds and shares.
"In real effective terms, sterling is 10% lower than it was in 1992 after leaving the ERM and is now weaker than it was after Lehman."
"Press comment is now shifting to embracing the positive effects of a weak pound and in due course that'll be true but any further weakness from here might simply reflect loss of confidence and be bad for UK assets (gilts, equities, house prices, you name it...) in general."
How the pound has struggled since Brexit
Sterling has been under pressure for more than a week as Prime ministers Theresa May at the Conservative Party conference hinted she would opt for a "hard Brexit" settlement that sacrifices access to the single market and prioritises stricter immigration controls.
Brexit Secretary David Davis dismissed calls for him and his fellow ministers to be "careful with their words" to prevent further volatility and sharp declines.
He told parliament on Monday: "There will be lots of speculative comments in the next two-and-a-half-years that will drive the pound down and up and down and up and there is little we can do about that."
But currency experts expect the pound to remain under pressure against the dollar on continued fears about the UK economic outlook.
Kathleen Brooks, research director of City Index, said she feared political talk of a "hard Brexit" had made the pound "toxic" as speculators bet against it.
What experts have said about Brexit
Show all 11
Neil Wilson of City firm ETX Capital said the"sharp moves" in the value of the pound could drive sterling down to $1.20.
He said: "GBP/USD crashed through the $1.23 handle to around 1.2284, its lowest level since last week's gyrations. It's not unreasonable to think that ferocious flash crash was just a very tentative toe in the water and the pound is now plunging headlong into the abyss."
"Sterling seems to be looking for a level and it's really unclear where that could be and so bargain hunting is a risky game to play at the moment. The $1.20 handle earmarked by many before the referendum is definitely in play as everyone seems to be short sterling at present."
Goldman Sachs said its three-month forecast was for the pound to fall to $1.20, while Rabobank revised down its forecast for sterling after last week's sharp falls and expects the pound to drop to $1.18 by mid-2017.
HSBC, meanwhile, predicted the pound will fall to $1.10 against the dollar and hit parity against the euro by the end of 2017.
Join our commenting forum
Join thought-provoking conversations, follow other Independent readers and see their replies