Wall Street opens higher after Donald Trump unexpected victory
The US stock market remained surprisingly calm after shock Trump election victory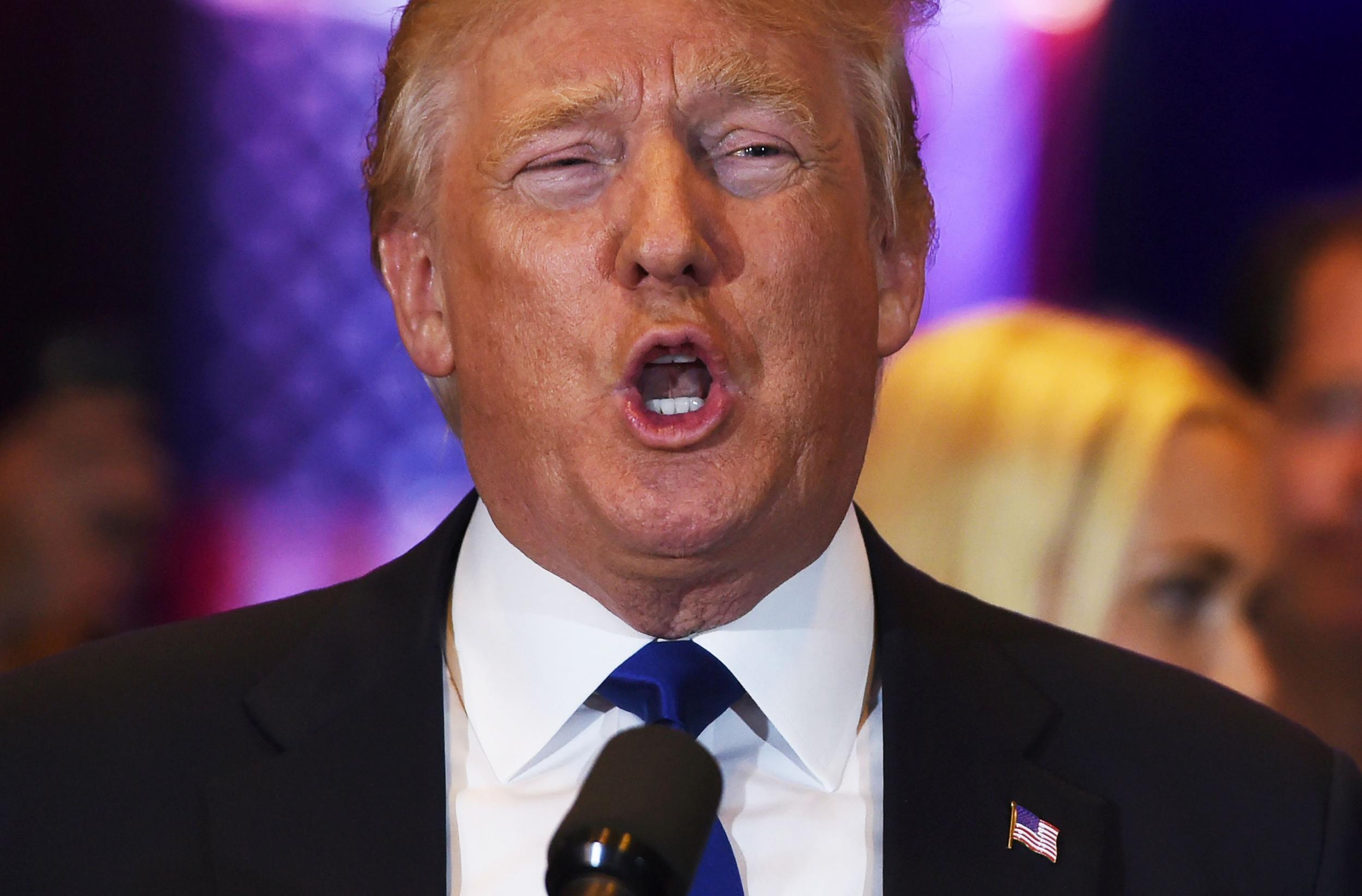 The US stock market has opened higher, defying expectations of sharp falls, as investors come to terms with Donald Trump's shock election win.
Donald Trump's victory speech is being credited with calming the world financial markets as investors took the time to consider what the Republican party's victory actually means.
The Dow Jones was trading up 0.4 per cent minutes after the opening bell.
Meanwhile, the S&P 500 dropped 0.5 per cent and the Nasdaq slipped 0.8 per cent - well below the expected losses.
Analysts had said earlier that the Dow Jones industrial average and the S&P 500 would open about 1.5 per cent lower, with the Nasdaq off by 1.9 per cent.
This is a remarkably small reaction to one of the most improbable political victories in modern US history.
Kathleen Brooks of trading firm City Index said market reaction is "relatively muted": "The first speech by President elect Trump has had a calming effect on the markets. "This suggests that a win for President Trump is not yet America's Brexit moment."
Shares in steel producers, defence firm and pharmaceuticals were leading leading the rally.
Drug giant Pfizer, the maker of Viagra, has jumped by 9.8 per cent, while its rival Merck, the maker of Januvia diabetes pills, leapt by 6 per cent, as fears over a Clinton crackdown on big pharma companies disappeared.
Meanwhile, Britain's FTSE 100 has recovered from its early selloff up 0.76 per cent at 2.30pm.
Donald Trump's most controversial quotes
Show all 14
Craig Erlam, of OANDA, said that although markets have pared their initial losses, no lessons from Brexit were learned.
He said: "The greatest oversight was the significance of the anti-establishment feeling in the US, similar to that which prompted the UK to quit the EU in June. It's clear no lessons were learned from the Brexit vote on June 23."
Click here to download your free guide on how to select shares, with Independent Partner, Hargreaves Lansdown
Join our commenting forum
Join thought-provoking conversations, follow other Independent readers and see their replies