UK Treasury considers offering those struggling with problem debt a six-week 'breathing space'
Millions of people across the country are affected by so-called 'problem debt' and many are too ashamed to seek help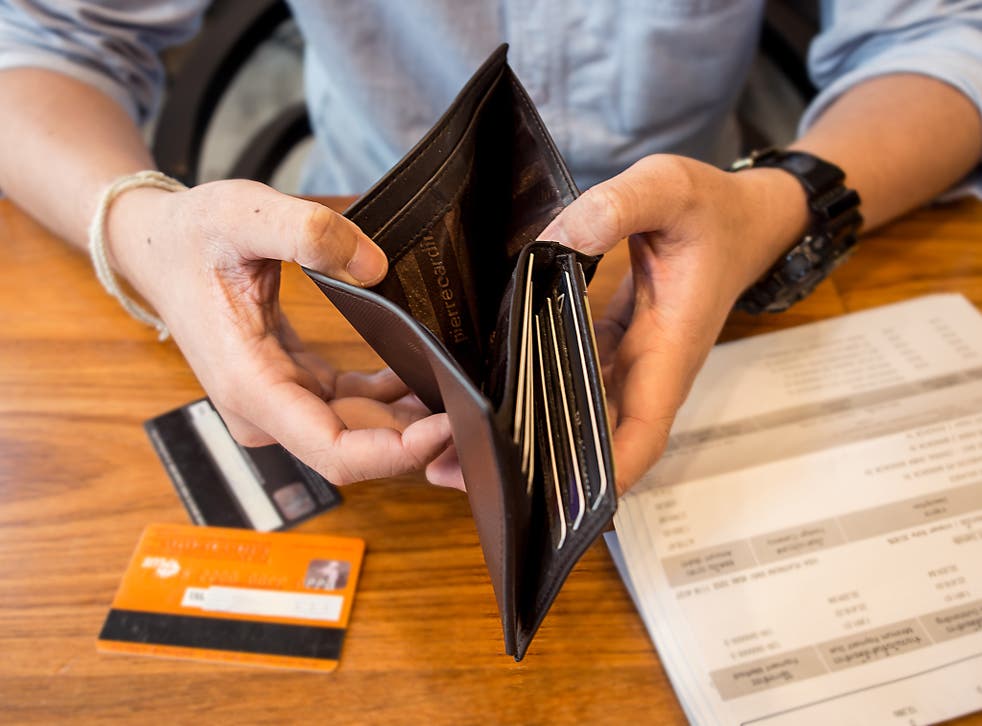 People who are suffering from problem debt could be granted a six-week grace period to get their finances back on track, under new plans being considered by the Treasury.
Under the proposal, those plagued with excessive household debt would be exempt from further interest, charges and enforcement action for a period of six weeks, which the Treasury is describing as "breathing space".
That would give those affected the opportunity to seek financial advice on how to manage and relieve their debt burden, which may include coming up with informal repayment plans or debt write-off options.
"For many people in the UK, problem debt seems impossible to escape. Its effects can be far-reaching, impacting all aspects of a person's life and leaving them feeling helpless," said Stephen Barclay, the economic secretary to the Treasury.
"That is why we are working to give people who are overwhelmed by debt more time to seek advice, find a workable solution, and help get their lives back on track," he added.
Millions of people across the UK are affected by so-called problem debt, and many are too ashamed to seek help.The Treasury said that it was committed to coming up with a solution to help those affected.
It will meet with key industry representatives from charities, debt advice organisations, lenders and creditors over the next 12 weeks. Members of the wider public are also being called upon to share their views via the Treasury's website, particularly if they have been affected by problem debt.
Consumer groups welcomed Tuesday's move, but also warned that more still had to be done to tackle the issue.
Citizens Advice, a network of charities, said that action is also needed from the Financial Conduct Authority (FCA) to stop people getting into problem debt in the first place.
It pointed to research that it published in August revealing that one in five people struggling with credit card debts had their credit limit raised without them requesting it - showing that lenders were increasing people's access to debt without the proper affordability checks.
"Providing breathing space is one way to help people get back on track, but action must be taken to stop them getting in problem debt in the first place," said Gillian Guy, chief executive of Citizens Advice.
Mike O'Connor, chief executive of the StepChange debt charity, said that he was also in favour of the introduction of "breathing space", but that "continuous protection between the initial breathing space period and any statutory repayment plan is vital".
"Any interruption would destabilise fragile family finances and risk putting people back to square one," he said.
"Whilst breathing space for those struggling with problem debt is welcome, we cannot avoid tackling the fundamental issue of a massive gap in UK financial capability," said Jane Goodland, of Old Mutual Wealth.
She said that the measures announced by the Treasury were "admirable", but also called them a "sticking plaster to the symptoms of a lack of knowledge and capability when it comes to managing our financial lives".
"In order to tackle the root cause of financial struggle, more needs to be done to improve financial capability across the board, starting with an effective programme of financial education integrated into the primary school curriculum," Ms Goodland added.
Register for free to continue reading
Registration is a free and easy way to support our truly independent journalism
By registering, you will also enjoy limited access to Premium articles, exclusive newsletters, commenting, and virtual events with our leading journalists
Already have an account? sign in
Join our new commenting forum
Join thought-provoking conversations, follow other Independent readers and see their replies