RBS on road back to normality as it offloads US bank for $2.6bn
Citizens sold but new chairman warns of hurdles in way of return to private ownership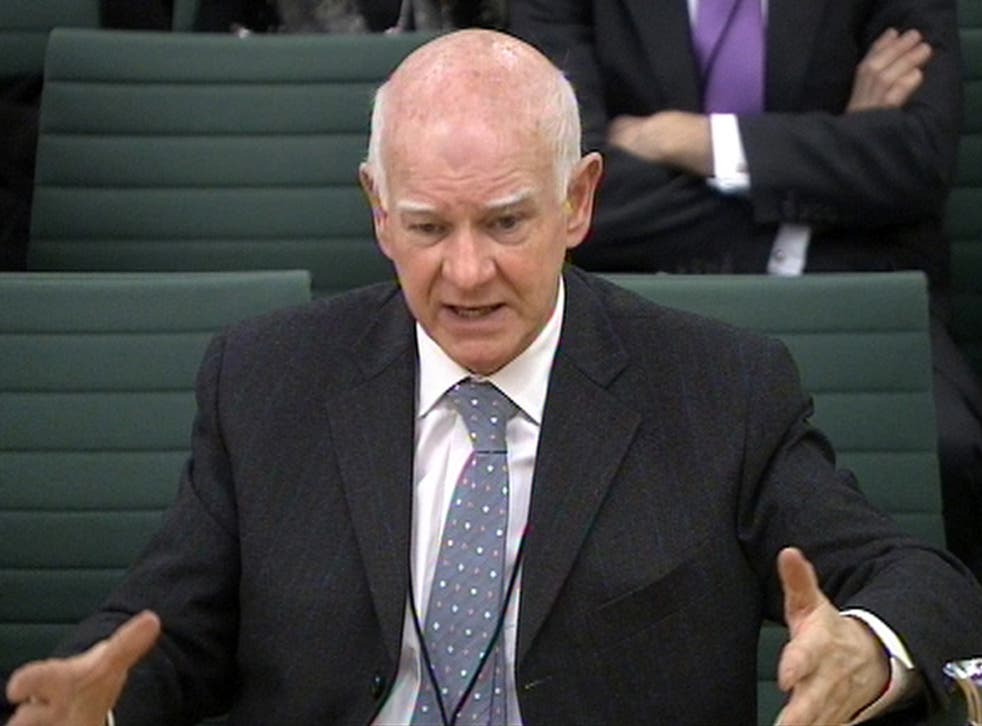 Royal Bank of Scotland has taken a step closer to being returned to private hands after it sold its final stake in Citizens Financial, the US bank it bought in 1988, for $2.6bn (£1.7bn).
The sale of its last 20 per cent stake in Citizens comes more than a year before the December 2016 deadline set by the European Commission for RBS to sell the business as a quid pro quo for its £45bn state bailout in 2009.
RBS floated Citizens on the New York Stock Exchange in September 2014, raising $3.4bn, and has collected a total of $8bn in further share sales since then. That has been used to bolster its balance sheet and will eventually help to reduce the taxpayer's outstanding 73 per cent stake in the UK bank.
Its chief executive, Ross McEwan, said: "The completion of the sale of Citizens is a critical part of our capital plan. A strong capital position is the essential platform on which we will continue to build a simpler, stronger and more efficient UK-focused bank that can better serve the needs of its customers."
But RBS's new chairman, Sir Howard Davies, cautioned that the bank faces three big hurdles before it is restored to full financial health and can be returned to private ownership. Those obstacles, he said, were: settling multimillion- dollar claims from regulators and investors over mortgage-backed securities sold by RBS in the US; the forthcoming Financial Conduct Authority report on whether RBS ripped off small UK businesses that it pushed into its restructuring division; and the threat of more and bigger PPI payouts after a legal ruling this year.
But Sir Howard also said he was confident the management team was delivering the strategy needed to make RBS a strong institution once more.
RBS plunged from a third-quarter operating profit of £1.1bn in 2014 to a loss of £135m for the same period this year as it took another £847m charge for restructuring and £129m for fines and compensation.
Mr McEwan warned: "There are still significant conduct and litigation issues looming on the horizon and the costs could be substantially higher than we have provided for. I hope the bulk of them will be dealt with and behind us in the next six to 12 months."
He also said the bank would take the first step in another key area by asking investors to allow it to start share buybacks at its next annual meeting in June 2016. That would allow it to use excess capital to pay dividends and, more likely, buy shares back from the Treasury, which has cut the taxpayer stake from 78 per cent to 73 per cent this year.
Third-quarter revenues fell from £3.64bn to £3.26bn, largely reflecting the £394m contraction in corporate and institutional banking as Mr McEwan rapidly shrinks the investment banking operations built up by the disgraced former chief executive Fred Goodwin. The bank has also hacked back its exposure to China and other emerging markets and to commodities trading this year.
In the UK the bank has increased its mortgage lending by 42 per cent over the past year to capture 12 per cent of the market. Mr McEwan pointed out that this is still below its 16 per cent share of the current account market.
RBS shares fell 3.1p to 317.8p. The taxpayer stake cost an average 500p a share.
Register for free to continue reading
Registration is a free and easy way to support our truly independent journalism
By registering, you will also enjoy limited access to Premium articles, exclusive newsletters, commenting, and virtual events with our leading journalists
Already have an account? sign in
Register for free to continue reading
Registration is a free and easy way to support our truly independent journalism
By registering, you will also enjoy limited access to Premium articles, exclusive newsletters, commenting, and virtual events with our leading journalists
Already have an account? sign in
Join our new commenting forum
Join thought-provoking conversations, follow other Independent readers and see their replies