Royal Mail posts strong trading update thanks to rise in parcel volumes and international business
149 million parcels handled by Royal Mail over December trading period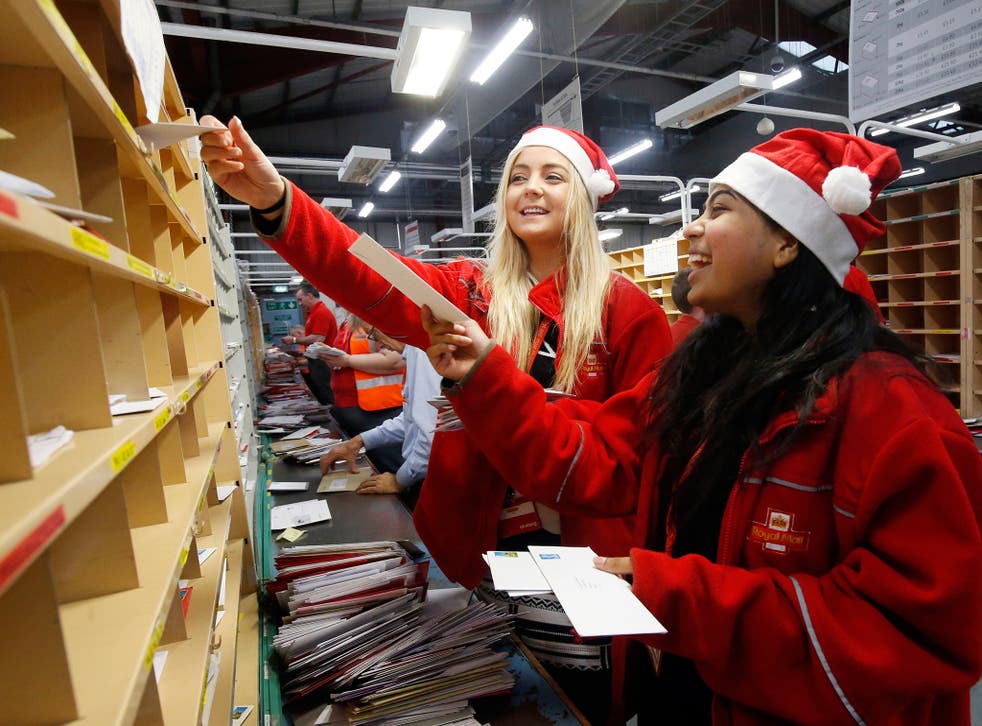 Higher parcel volumes and resilience in its international business has helped Royal Mail post a rise in revenues in the nine months to Christmas Eve.
The group on Thursday said that revenues increased by 2 per cent in the three quarters to 24 December compared to the same period a year ago. Revenue across its European parcels business soared by 10 per cent.
"We have had a good performance over the important Christmas period thanks to the hard work and dedication of our people," chief executive Moya Greene said.
Parcel volumes in the nine months were up 6 per cent, with 149 million parcels handled over the December trading period, she added.
"Given our performance to date, we expect to see broadly similar volume and revenue trends in UK parcels and letters for the full year as in the nine months," she said.
Royal Mail is embroiled in a row with unions over its plans to phase out a costly defined benefit pension scheme. On Thursday it said that it was making progress in negotiations.
"We have agreed the fundamental principles on some of the key issues and talks are ongoing to finalise these and other areas," Ms Greene said.
"We believe we can reach agreement on an affordable and sustainable pension solution and a pay deal that will enable us to continue to innovate and grow," she added.
Looking ahead, Royal Mail said that it was monitoring "the impact of overall business uncertainty" particularly on UK on letter volumes. Considering the performance for the year so far, it said that it would expect addressed letter volumes, which don't include political parties' election mailings, to be in the middle of the range of 4 to 6 per cent decline for the full year. In the nine-month period to 24 December letter volumes were down 5 per cent.
Results for the full-year, ending 25 March, are expected to be announced on 17 May.
Join our new commenting forum
Join thought-provoking conversations, follow other Independent readers and see their replies