Royal Mint puts its gold bullion up for sale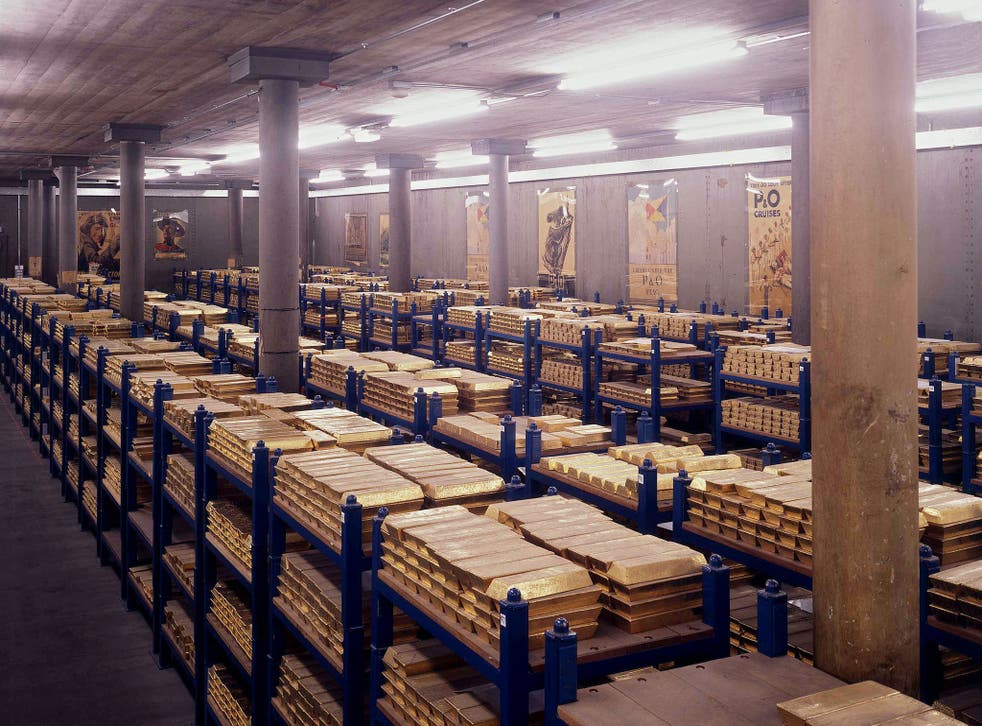 The Royal Mint has launched its own online bullion trading service in a bid to entice investors away from shares and into gold sovereigns.
In a move that could spark a new gold rush, customers anywhere in the world will be able to buy unlimited quantities of gold coins directly from the Mint.
The gold will be stored in the Mint's high-security vault and guarded by Ministry of Defence personnel. The initiative is designed to overcome some of the key objections to investing in physical gold,including worries about shipping, storage and finding a trustworthy broker.
Citing World Gold Council figures showing there might be £4bn worth of untapped demand for gold investment in the UK, Shane Bissett, the Royal Mint's director of commemorative coin and bullion, said: "The Royal Mint can help make this option a much more accessible opportunity. We want to help expand the bullion market in the UK, particularly as coins offer a relatively affordable introduction – and believe we are well placed to do so."
The Mint, which has been producing coins for more than 1,000 years, has previously tended to sell gold coins in small quantities to collectors. The new website will allow it to play a much more active role in what has become an expanding trade in gold for investment.
With gold often seen as a defensive investment in times of stock market uncertainty, recent years have seen a rapid expansion in the number of online gold companies and even the arrival of the UK's first gold bar vending machine, at the Westfield shopping centre in west London, in 2011. At the other end of the market, customers who have fallen on hard times have been able to sell their precious metal or jewellery at a growing number of high street cash-for-gold outlets.
The launch of the Mint's new website comes after one survey suggested that purchases of £300,000 gold bars have increased by 243 per cent this year, while sales of some types of gold coins have doubled.
The Mint says it can reassure investors they are getting the best possible price, because its website will provide live prices for gold and silver, linked to current market values.
Investors will go direct to the mint to buy gold and silver coins, including the flagship 22-carat gold sovereign, the oldest bullion coin still in use, having existed in some form for more than 500 years.
The sovereign – currently available from the Mint at slightly under £200 – also has its weight and purity guaranteed to five decimal places by a 1971 Act of Parliament.
Gold – but not silver – coins can be kept at the Mint's vault, in return for an annual storage fees of 1 per cent of the market value of the gold being held, plus VAT. Alternatively customers can take delivery of the coins through an insured postal service.
When investors want to sell, the Mint will offer a buy-back service on gold coins stored in its vault, quoting a price pegged to current market prices.
If customers have stored their coins elsewhere, the Mint will put them in touch with a reputable dealer.
Although gold is often seen as a secure investment, it is not immune to price falls. As the global economy – and investor confidence – recovered last year the price of gold recorded its longest run of monthly declines since 1996.
Join our new commenting forum
Join thought-provoking conversations, follow other Independent readers and see their replies