Samsung snubs London in favour of Berlin because it's 'not a fun place to live unless you are really rich'
The average house price in London has crept up to close to £500,000 this year according to official data, making it one of the world's most expensive cities to live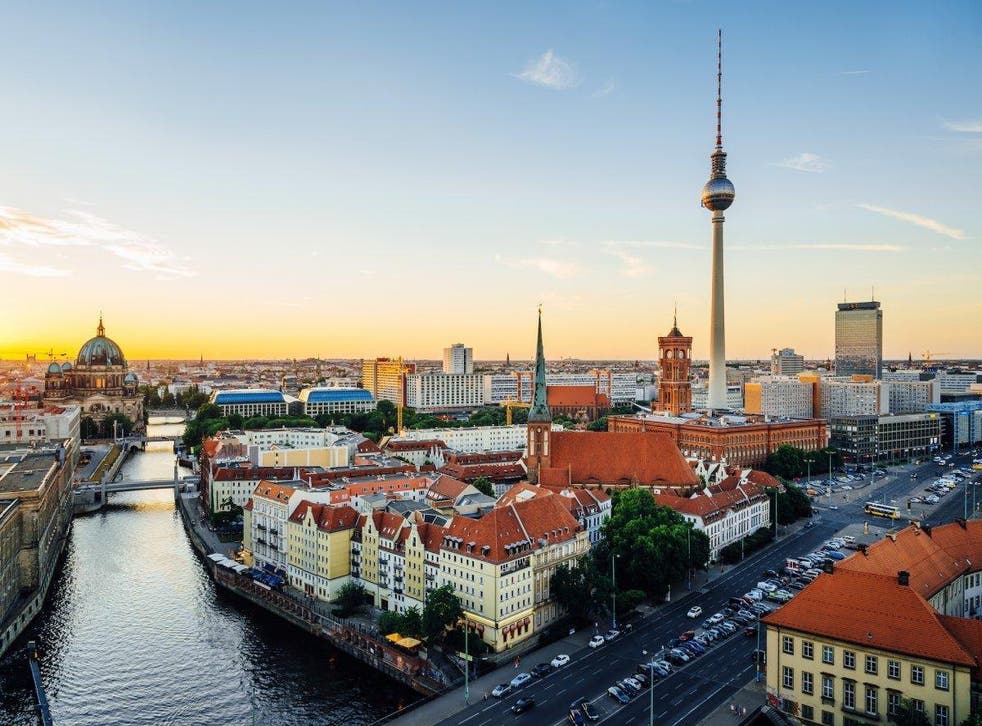 An arm of the technology giant Samsung has decided not to set up its European headquarters in London because the city is "not a fun place to live unless you are really rich".
Speaking to The Times, Felix Petersen, the managing director of Samsung Next Europe, a $150m (£117m) technology fund owned by the South Korean company, said that Berlin had been selected as a location for the fund instead.
He told the paper it had become "increasingly hard for people to build companies" in London and that there were no reasonably priced neighbourhoods left.
The Samsung Galaxy S8 and S8 Plus: Everything you need to know
In the German capital you can "do stuff without much money", he said, adding that the city is home to "uncommercialised zones".
"In London, the cost of living, the cost of getting around and the infrastructure mean it's not a fun place to live unless you are really rich, especially for young people," he said.
For those wanting to have children, London has become virtually impossible to live in, he added.
The average house price in London has crept up to close to £500,000 this year according to official data, making it one of the world's most expensive cities. Berlin is still considered relatively affordable, especially compared to other German cities, like Munich and Frankfurt.
In additon to the cost factor, London is battling to retain talent in the aftermath of the UK's vote last year to quit the European Union.
Scores of banks are considering shifting staff and their European headquarters away from London to the continent, in order to be able to retain crucial passporting rights and provide clients with a seamless service after Brexit.
Earlier this week, the chief executive of Societe Generale, speaking at a conference, said that the French bank could move 400 banking jobs from London to Paris because of Brexit.
At the same conference, JPMorgan boss Jamie Dimon reiterated plans to increase headcount at JPMorgan's Frankfurt office and HSBC chief executive executive Stuart Gulliver said about 1,000 of HSBC's 43,000 jobs in the UK would probably move to mainland Europe, underscoring comments made in January.
But so far London appears to have at least retained its appeal for investors in the tech sector.
According to figures published by London & Partners last week, the Mayor of London's promotional agency, venture capital firms pumped more than £1.1bn into the city's technology sector over the last six months.
The report showed that London's tech sector attracted more venture capital investment over that period than any other European city since the Brexit vote, including Dublin, Paris and Amsterdam.
Business news: In pictures

Show all 13
More than four times the amount of investment was recorded than at the same stage during 2013 and more than during any other six-month time period in the last decade.
Investment across the whole of the UK topped £1.3bn.
Samsung is the world's biggest producer of memory chips and is Asia's third-largest company by market capitalisation.
Register for free to continue reading
Registration is a free and easy way to support our truly independent journalism
By registering, you will also enjoy limited access to Premium articles, exclusive newsletters, commenting, and virtual events with our leading journalists
Already have an account? sign in
Register for free to continue reading
Registration is a free and easy way to support our truly independent journalism
By registering, you will also enjoy limited access to Premium articles, exclusive newsletters, commenting, and virtual events with our leading journalists
Already have an account? sign in
Join our new commenting forum
Join thought-provoking conversations, follow other Independent readers and see their replies