Skills shortage among UK services firms at its worst in almost two decades, finds survey
The proportion of services firms who say their businesses will be held back by a lack of appropriately skilled professional or clerical staff is the highest ever recorded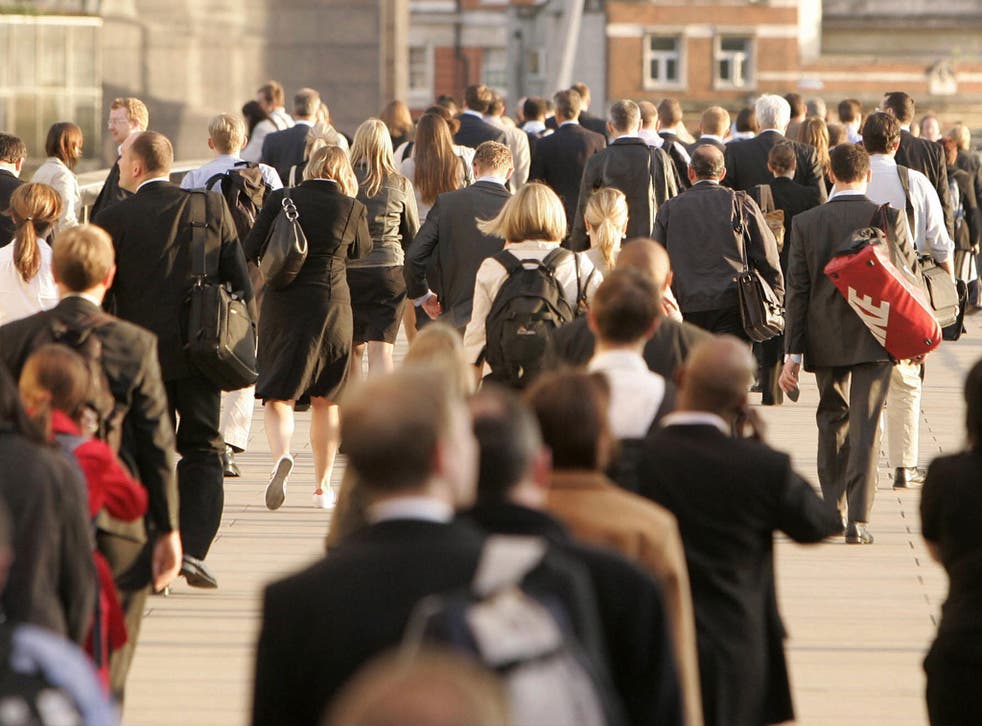 The skills shortage in the UK's service sector has hit its worst level in at least 19 years, a new survey of British firms has found.
The proportion of services firms saying their businesses will be held back by a lack of appropriately skilled professional or clerical staff rose to the highest ever recorded on the Confederation of British Industry's quarterly survey, since it began in 1998.
The service sector, which includes a range of important UK industries such as finance, marketing and travel and leisure, makes up the majority of the UK economy.
The CBI also found that rising costs are hurting the profits of UK services companies. In the three months to August, 21 per cent of firms said profitability was up on the previous quarter, and 25 per cent said it was down, giving a balance of minus 4 per cent – the fifth consecutive quarterly fall.
The findings will add to worries about the effect of Brexit on the UK economy, with the skills shortage expected to worsen as immigration falls. Inflation caused by the weakened pound is also expected to cut further into company margins.
Despite the findings, a balance of plus 8 per cent of firms said that they were optimistic about the future, though this was down from plus 14 per cent in the previous quarter.
But there was some positive news in the survey of 167 firms, which was conducted between 28 July and 14 August.
Demand in the services sector held up in the three months to August, with volumes in business and professional services growing at the fastest pace in over a year.
Business and professional services firms – which include accountancy, legal and marketing firms – reported that business volumes grew at the fastest rate since just before the EU referendum last June.
Consumer services companies – which include hotels, bars, restaurants, travel and leisure – saw volumes rise at a similar pace to the last quarter.
Total costs per person in business and professional services firms rose at the fastest pace in nine years, while costs in consumer services rose at the quickest pace since February 2004, causing profitability to decline at the fastest pace since August 2012.
Business news: In pictures

Show all 13
Nevertheless, employment growth picked up in both sub-sectors with expectations for growth in the next quarter at its strongest since November 2014. Investment intentions for the year ahead for IT remained robust in both sectors, driven by the need for replacement and to increase efficiency and speed.
Anna Leach, the CBI's head of economic intelligence, said: "With the latest GDP data showing no growth in consumer spending in the second quarter, it's no surprise that consumer services firms are particularly downbeat.
"And the availability of skills and labour is a real risk to plans for investment and growth," she said. "This underlines the degree of care which will need to go into crafting the UK's future migration system to ensure that firms have access to the people needed to underpin growth and prosperity."
Register for free to continue reading
Registration is a free and easy way to support our truly independent journalism
By registering, you will also enjoy limited access to Premium articles, exclusive newsletters, commenting, and virtual events with our leading journalists
Already have an account? sign in
Register for free to continue reading
Registration is a free and easy way to support our truly independent journalism
By registering, you will also enjoy limited access to Premium articles, exclusive newsletters, commenting, and virtual events with our leading journalists
Already have an account? sign in
Join our new commenting forum
Join thought-provoking conversations, follow other Independent readers and see their replies