Smythson, leather goods and luxury stationery company that employs Samantha Cameron, is based in a tax haven
The Prime Minister's wife works as a consultant for the brand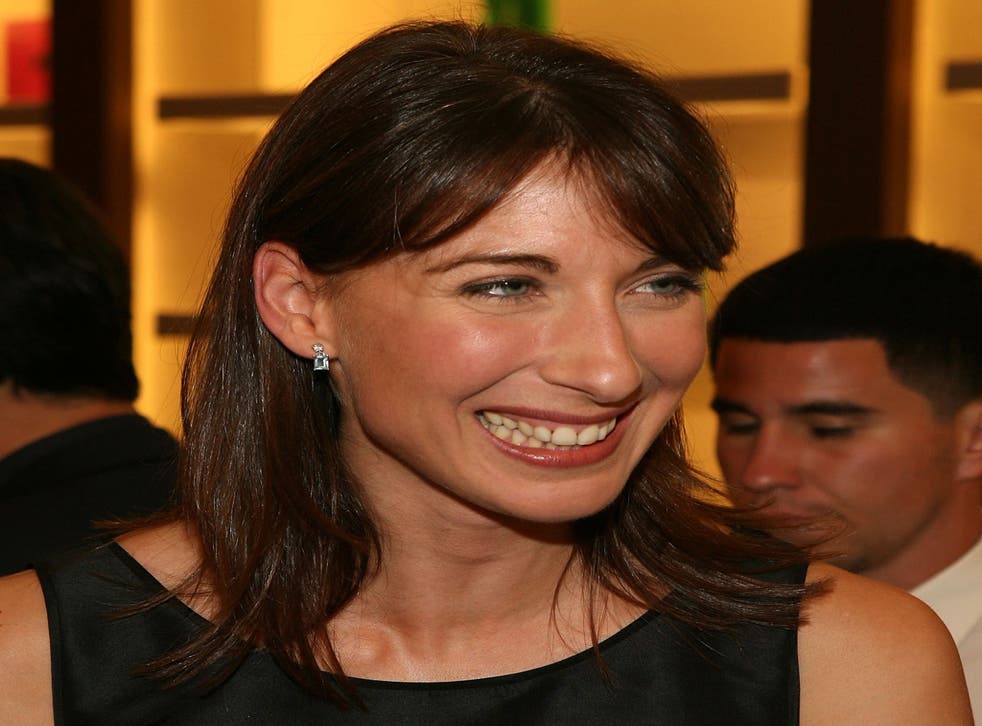 Smythson, the leather goods and luxury stationery firm that employs Samantha Cameron as a consultant, is based in a tax haven.
The retailer, whose flagship store is situated on London's Bond Street, is ultimately owned through a parent company in Luxembourg and connected to a trust in Guernsey, in the Channel Islands, the Daily Mail reported.
Founded in 1887, Smythson is popular among the likes of Rachel Weisz, Jessica Alba and Cat Deeley and holds a Royal Warrant from the Queen, Prince Charles and the Duke of Edinburgh. A new season handbag costs upwards of £400.
The reports and financial statements of Smythson's holding company Holdsmyth Ltd, which were filed at Companies House and seen by The Independent, confirm the company's tax arrangements.
The documents state: "The immediate and parent company is Greenwill SA, a company incorporated in Luxembourg. The Company is ultimately controlled by Ogier Trustee (Jersey) Limited as Trustees of The Barracuda Trust, a trust settled in Guernsey."
Both Luxembourg and Guernsey have a global reputation as a tax haven.
The Prime Minister has spoken out against tax avoidance in the past.
In May last year Mr Cameron told The Times he was "opposed to all aggressive tax avoidance".
And in January 2013 he said world leaders must work together to prevent multinational companies such as Starbucks and Amazon legally avoiding large corporation tax bills.
Join our new commenting forum
Join thought-provoking conversations, follow other Independent readers and see their replies