Tampon tax savings will be passed on to shoppers, supermarkets pledge
In March, the UK Government announced that it was scrapping 5 per cent VAT on women's sanitary products
Hazel Sheffield Comments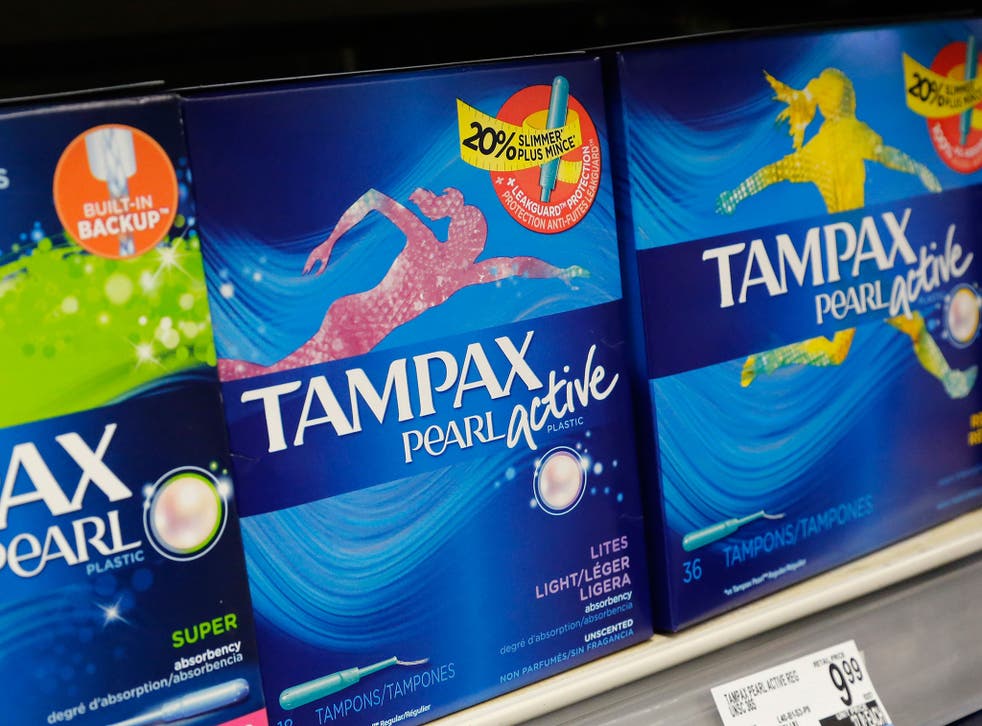 Asda, Tesco, Morrisons and Sainsbury's have pledged to pass on savings to shoppers when the controversial tampon tax is scrapped.
In March, the UK Government announced that it was scrapping 5 per cent VAT on women's sanitary products after winning the backing of EU officials to let the UK set its own rules.
Brussels has since said that it will allow zero tax on sanitary products. But there were fears the tax savings would not be passed on to consumers after France reduced its VAT rate from 20 per cent to 5.5 per cent but prices for the products in French stores did not reflect that change.
Tesco, Morrisons and Asda have written to Paula Sherriff, the Labour MP behind the parliamentary campaign to scrap the tax, to confirm that tax savings on sanitary products would be passed along to the consumer when the tax is abolished.
Sainsbury's confirmed to The Independent that it would also pass on the savings. Waitrose and Boots have said consumers will notice the products get cheaper in line with the lower tax.
Sherriff told the Guardian that she would be pressuring smaller chains to follow suit and for manufacturers to change the recommended retail price.
"If for any reason we don't get full agreement to this voluntary deal, I am prepared to push the case for the finance bill to include powers to impose a windfall tax in future," Sherriff said.
Biggest business scandals in pictures

Show all 20
She received confirmation from Una Kent, communications director at Boots, that the scrapped tax would "absolutely" be passed on. "It's encouraging to see these proactive steps being taken to help essential sanitary items become more accessible for all women," Kent said.
David Scott, Morrisons' head of policy affairs, told Sherriff that Morrisons would pass on the full 5 per cent. "This [reduction] is designed to directly benefit women and I am pleased to confirm that Morrisons will be passing the 5 per cent reduction on to our customers when the relevant regulations come into force."
Osborne has not yet set a date for the tax to be scrapped.
Register for free to continue reading
Registration is a free and easy way to support our truly independent journalism
By registering, you will also enjoy limited access to Premium articles, exclusive newsletters, commenting, and virtual events with our leading journalists
Already have an account? sign in
Join our new commenting forum
Join thought-provoking conversations, follow other Independent readers and see their replies