Tate becomes second gallery to shun Sackler family money over opioid crisis
Billionaire funders are behind controversial Purdue Pharma which makes OxyContin, a drug alleged to have sparked an addiction epidemic that has claimed hundreds of thousands of lives
Ben Chapman
Friday 22 March 2019 13:54 Comments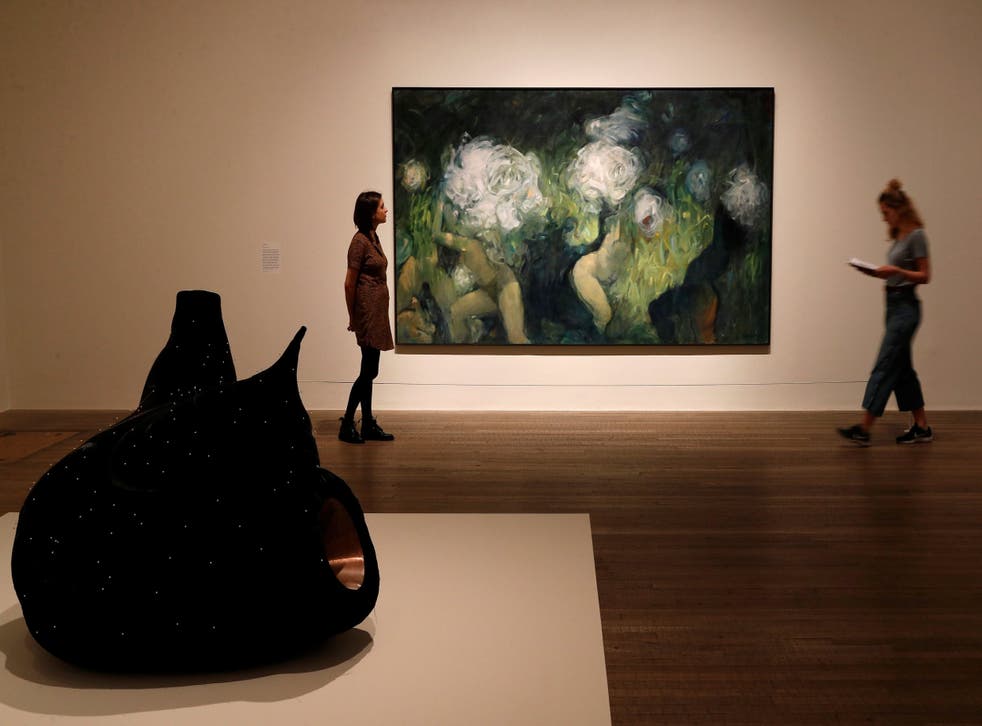 The Tate group of art galleries has shunned gifts from the billionaire Sackler family, which owns the US pharmaceutical firm linked to the opioid crisis.
It follows a decision by the National Portrait Gallery this week not to accept a £1m donation from the Sacklers, who are behind Purdue Pharma.
Purdue makes OxyContin, an addictive opioid painkiller that is alleged to have sparked an epidemic of addiction to prescription drugs and illegal opiates such as heroin. Hundreds of thousands of lives have so far been lost to opioid overdoses in the US.
The Tate on Thursday said in a statement: "The Sackler family has given generously to Tate in the past, as they have to a large number of UK arts institutions.
"We do not intend to remove references to this historic philanthropy. However, in the present circumstances, we do not think it right to seek or accept further donations from the Sacklers."
Heroin Statistics in the United States

Show all 10
Speaking to the BBC's Newsnight on Thursday, Tate director Marie Balshaw said: "Reputational issues are something that's part and parcel of life, of running an organisation like this one ... you can't not think about these issues."
The Sacklers are generous funders of the arts, including the Smithsonian Institution in Washington and New York City's Metropolitan Museum of Art, but a backlash is beginning to grow against their philanthropy.
The National Portrait Gallery was the first to reject money from the family, followed by the Tate group of galleries, which includes Tate Modern and Tate Britain in London, Tate St Ives and Tate Liverpool.
Purdue Pharma faces a civil lawsuit brought by more than 2,000 city and county authorities for its alleged role in aggressively marketing OxyContin.
The claimants allege that Purdue pressured doctors to prescribe the drug and misrepresented its risk factors. The Sackler family members deny all allegations.
Register for free to continue reading
Registration is a free and easy way to support our truly independent journalism
By registering, you will also enjoy limited access to Premium articles, exclusive newsletters, commenting, and virtual events with our leading journalists
Already have an account? sign in
Join our new commenting forum
Join thought-provoking conversations, follow other Independent readers and see their replies