Toshiba executives resign after $1.2 billion accounting hole is discovered in Japanese industrial giant's earnings
The Japanese government warned the scandal could undermine investors' confidence in the country
Hazel Sheffield
Tuesday 21 July 2015 10:19 Comments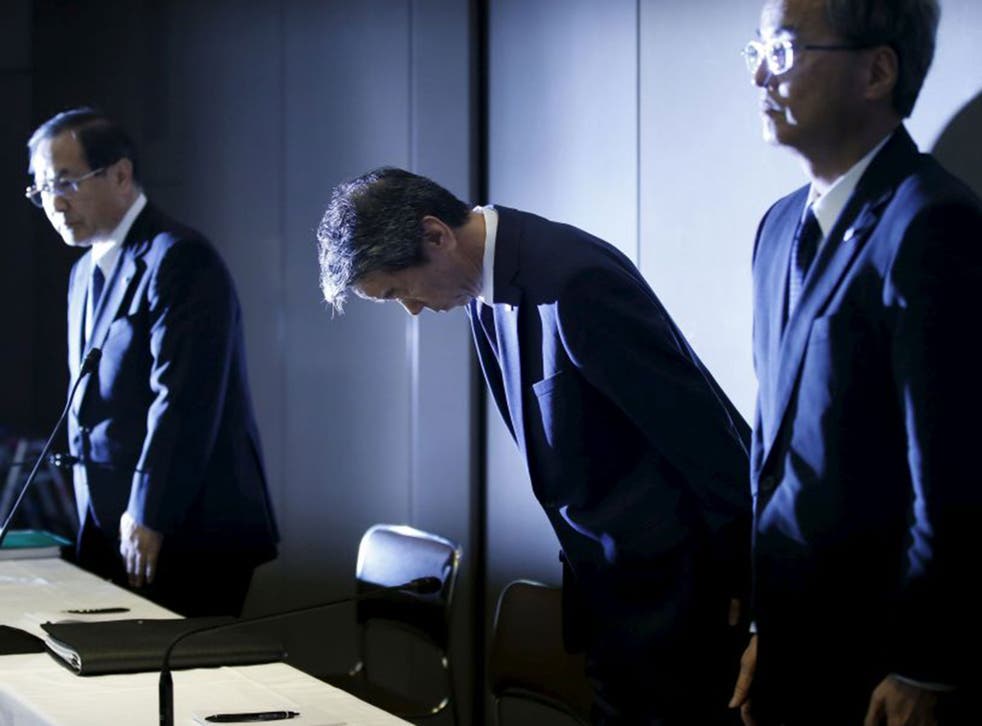 Toshiba, the Japanese industrial giant, is about to lose its chief executive after the company admitted it had been overstating profits for at least six years.
On Monday, a report by a committee of independent experts revealed that the accounting scandal had permeated Toshiba's top management.
On Tuesday, Hisao Tanaka, Toshiba's chief executive, and his predecessor, Norio Sasaki, the company's vice chairman, quit over the revelations. The scale of the misreporting is so severe – amounting to profit statements three times their original value - that the Japanese government warned it could undermine investors' confidence in the country.
Toshiba's chairman, Masashi Muromachi, will take over from Tanaka has chief executive on Wednesday, Toshiba said.
"It has been revealed that there has been inappropriate accounting going on for a long time, and we deeply apologise for causing this serious trouble for shareholders and other stakeholders," Toshiba said in a statement.
The investigation started after securities regulators found problems in Toshiba's balance sheet early in 2015. It found that Toshiba had been overstating profits since the financial crash began in 2008, when senior managers started to impose unrealistic performance targets.
The findings mean Toshiba has to go back and restate its profits for the period affected, April 2008 to March 2014. That could have an effect on its results for financial year ending March 2015.
Register for free to continue reading
Registration is a free and easy way to support our truly independent journalism
By registering, you will also enjoy limited access to Premium articles, exclusive newsletters, commenting, and virtual events with our leading journalists
Already have an account? sign in
Join our new commenting forum
Join thought-provoking conversations, follow other Independent readers and see their replies