Government to intervene in Trinity Mirror deal to buy Daily Express and other newspapers
Culture secretary cites need for free expression of opinion and for sufficient number of different views in media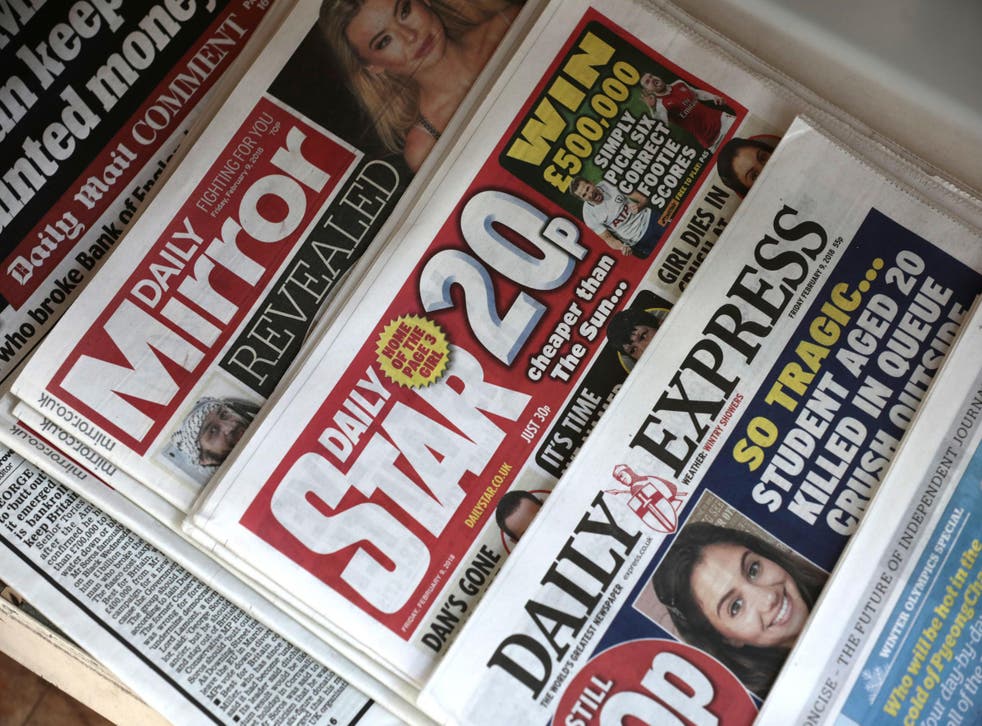 The government will intervene in Trinity Mirror's purchase of the Daily Express and other newspapers from media tycoon Richard Desmond.
Matt Hancock, the culture secretary, said on Tuesday he would intervene in the £126m deal on public interest grounds, citing the need for free expression of opinion and the need for a sufficient number of different views in newspapers.
He wrote to both parties on Tuesday to confirm he would intervene. As a result Ofcom must now report to the culture secretary by the end of the month on its assessment of the public interest considerations.
The competition watchdog, which opened an investigation into the deal last month, will also have to report by the same deadline.
The culture secretary said in a statement: "I will then consider whether or not to refer the merger for a more detailed investigation, or whether to accept undertakings-in-lieu of such a reference.
"The role of the Secretary of State, in this process, is quasi-judicial and procedures are in place to ensure that I act independently and follow a process which is scrupulously fair and impartial."
It comes just a week after Rupert Murdoch's bid to take full control of Sky - another deal that had raised media plurality concerns - hit problems as Comcast came in with a rival bid.

Trinity Mirror, which owns the Daily Mirror and hundreds of regional titles, bought the publishing assets of Richard Desmond's Northern & Shell, which includes the Daily and Sunday Express, for £126.7m in February.
If allowed to go ahead, the deal will bring together left-leaning titles like the Mirror with right-wing papers such as the Sunday Express.
The group will also control nine out of 20 national UK newspaper titles, with 28 per cent share of monthly circulation.
It will also seize own celebrity magazines New! and Star.
Trinity Mirror said in February that the deal would allow it to save money by reducing duplication, sharing content and "widening its editorial coverage with larger combined teams".
When the deal completed in March, the Competition and Markets Authority said it was looking at the transaction, and last month, the watchdog said it had launched an investigation over concerns that the merger would substantially lessen competition in the UK media sector.
Join our new commenting forum
Join thought-provoking conversations, follow other Independent readers and see their replies