America 'coming to the ramparts' for global trade war, warns Trump's commerce secretary
Wilbur Ross says more retaliatory tariffs could be expected in order to protect the US from what he sees as unfair trade practices from other countries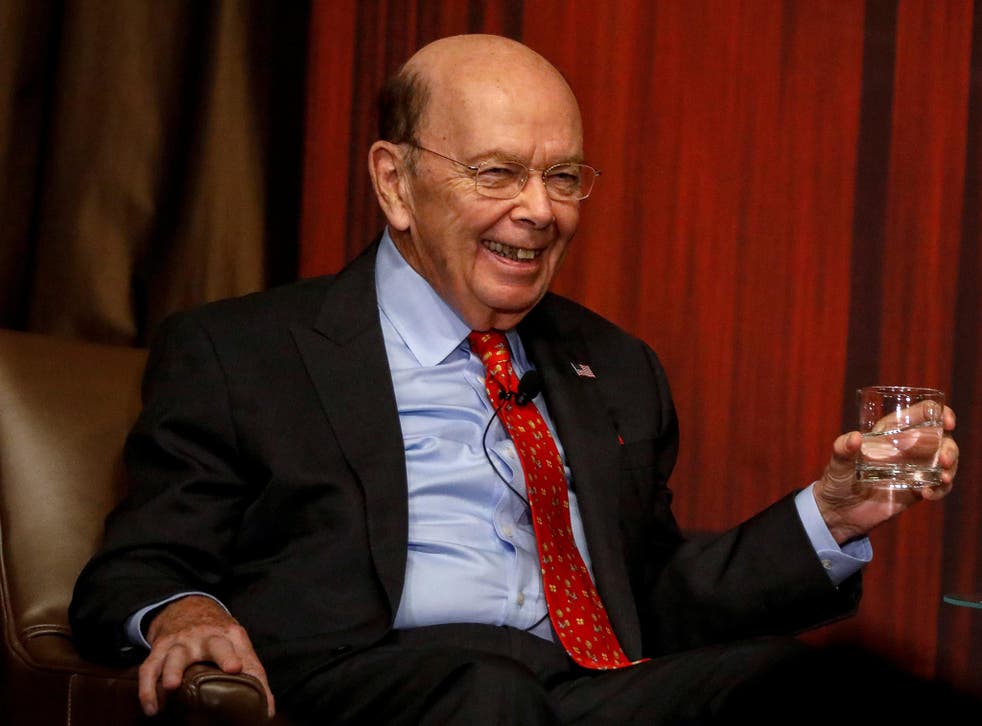 Wilbur Ross, the US Commerce Secretary, has confirmed the Trump administration sees America as the victim of a global trade war – and that the rest of the world should expect more tariff hikes from Washington in retaliation.
Earlier this week the US imposed tariffs of up to 50 per cent on imports of washing machines and solar panels from China and South Korea.
Speaking at the World Economic Forum (WEF) in Davos on Wednesday, Mr Ross, a billionaire financier, said that similar moves should be expected in order to shield the US from what he claims are unfair trade practices from other countries.
"Trade wars are fought every single day," he said.
"And, unfortunately, every single day there are also various parties violating the rules and trying to take unfair advantage. So trade wars have been in place for quite a little while; the difference is the US troops are now coming to the ramparts."
But Mr Ross denied that the tariffs, which drew an angry reaction from China, were a protectionist measure.
The World Economic Forum at Davos: what is it, who attends, why is it important?
"I don't think adhering to rules is protectionism," he said.
The US Treasury Secretary, Steve Mnuchin, appearing in Davos alongside Mr Ross, said the tariffs had been a response to "inappropriate behaviour" by the US's trading partners.
"What has provoked a lot of the trade actions is inappropriate behaviour of our trading counterparts. Many countries are good at the rhetoric of free trade, but in fact actually practise extreme protectionism," he said.
US washing machine manufacturer Whirlpool had accused Chinese and Korean governments of subsidising domestic production and then dumping the surplus on the United States.
And during the 2016 presidential campaign, Donald Trump accused China of unfairly boosting its manufacturers at the expense of US firms by keeping the value of its currency artificially low.
Mr Trump himself is due to speak at the WEF on Friday, where he is expected to reiterate his America First philosophy to the audience of global business and political leaders.
However, earlier this week the President struck a different rhetorical tone from Mr Ross, saying "there won't be a trade war" as he signed the executive orders imposing the new tariffs.
Join our new commenting forum
Join thought-provoking conversations, follow other Independent readers and see their replies