Uber offers passengers boat and hot air balloon travel in China
The service will roll out in 2016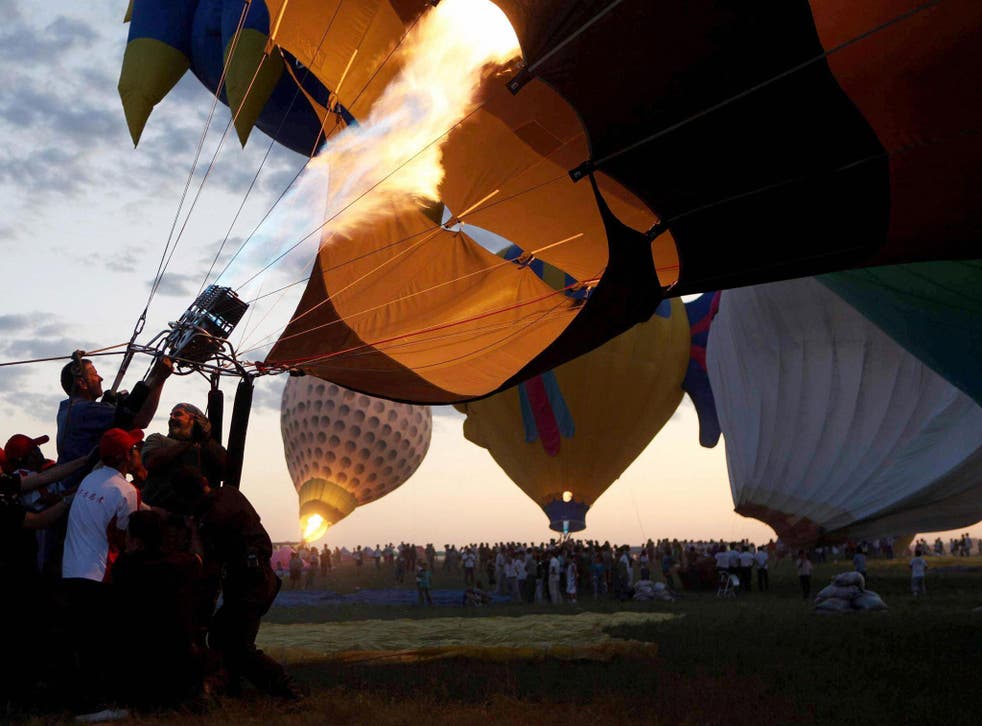 Chinese customers travelling with Uber will soon have the option to request a boat or a hot air balloon as the company takes on the travel industry.
Uber has already taken on taxis and has taken aim at the food delivery industry with its Deliveroo-like service, UberEATS.
The company has added two new services to its offering: Uber + Travel and UberLIFE, which will roll out across China in 2016. Both were unveiled at TechCrunch Shanghai over the weekend.
UberLIFE, is designed to keep users longer on the app and enhance their experience as Uber passengers.
The company found that its users look at the application for an extra 90 seconds once they are already in the car, TechCrunch reports. As a result, the new feature will act as an in-app digital magazine informing the passengers on local sports, arts and other cultural events in their respective cities.
With Uber+ Travel the company is taking on the travel industry.
The new service aims to connect people to everything they need while on the road. Customers can now request a hot air ballon with UberBalloon and use UberBoat for those travelling by sea.
Uber has been facing tough competition from Chinese rival Didi Chuxin, formely known as Didi Kuaidi.
"We are profitable in the US, but in China we're losing over a billion dollars a year," Travis Kalanick, Uber's chief executive, said at an event in February this year.
"Look, we're in China where we have a fierce competitor who is raising billions of dollars, but is unprofitable in every city that they exist in," Kalanick added, presumably referring to rival Didi.
Apple invested $1 billion in Didi in May to help it build up a ride-sharing platform that deals with more than 11 million rides a day and servers around 300 million users across 400 cities in China, according to TechCrunch.
Uber, which currently operates in 60 cities in the country, has only entered the Chinese Market two years ago, while Didi has been operating in the country for four years.
But Zhen Liu, senior vice president of strategy at Uber China, said the country remains the most important market for the company globally. Six of Uber's top ten busiest cities are located in China, according to Liu.
Business news: In pictures

Show all 13
Separately, Uber received a $3.5 billion (£2.4 billion) investment from Saudi Arabia's sovereign wealth fund in June.
The deal represents the biggest one-off investment in any private company in history, maintaining the ride-sharing firm's valuation of $62.5 billion.
Uber, which now serves more than 450 cities in at least 70 countries worldwide, has raised a total of close to $11 billion from outside investors.

Join our new commenting forum
Join thought-provoking conversations, follow other Independent readers and see their replies