Uber drivers are entitled to workers' rights, Court of Appeal says in landmark gig economy ruling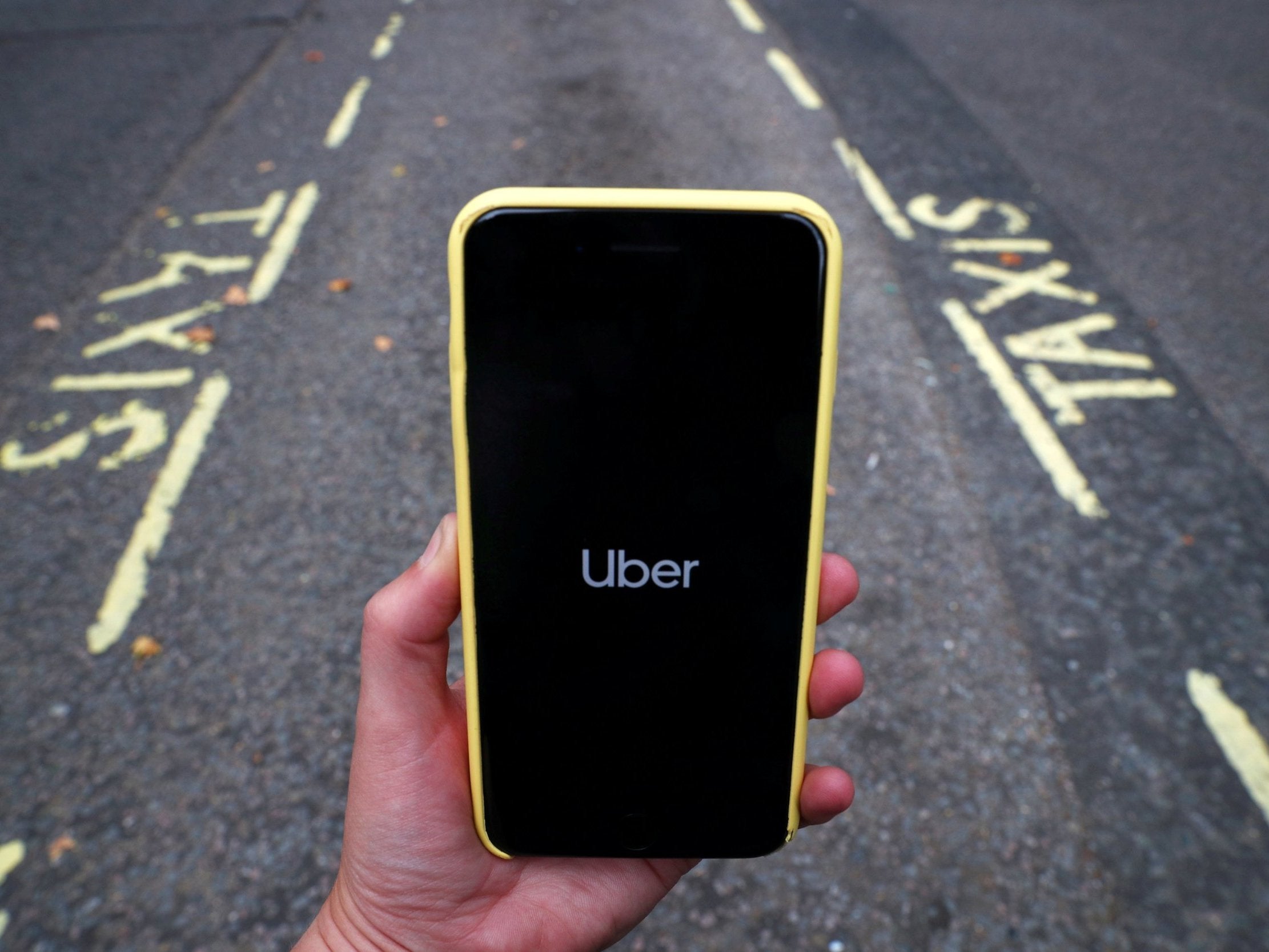 The Court of Appeal has upheld a ruling that Uber drivers are workers, in the latest round of a landmark gig economy legal battle that has implications for hundreds of thousands of precarious workers in the UK.
Judges agreed with two lower tribunals that Uber was wrong to classify its drivers as independent contractors. Under the ruling, drivers will be entitled to basic rights, such as holiday pay and the minimum wage.
The ride-hailing firm had argued that it merely acts as an agent, linking drivers with customers via its app. But in a case brought by two drivers, the Court of Appeal on Wednesday rejected Uber's argument and upheld the Employment Appeals Tribunal's earlier decision.
Uber said it will appeal to the Supreme Court, adding that the decision did not reflect the reason why the "vast majority" of drivers use its app.
It is the latest employment rights judgment to side with a worker against their employer and comes after the Supreme Court ruled earlier this year that a contractor for Pimlico Plumbers was entitled to workers' rights.
Rachel Farr, an employment lawyer at Taylor Wessing, said Uber's latest defeat in the courts would impact both the gig economy and more traditional sectors, giving encouragement to other claimants.
"Uber has up to 50,000 drivers in the UK and the costs that go with worker status (such as holiday pay and the national minimum wage) will have a huge impact on the viability of its business model and pricing," Ms Farr said.
"Uber's competitors and businesses in the gig economy will also be considering what this means for them, while the decision will have given hope to those who believe they are workers who deserve a better deal."
However, she cautioned against assuming the decision applies to all gig economy-type employment. Each case will be considered on its specific facts, including the contractual terms between the parties and what actually happens in practice.
The judgment comes days after the government published its Good Work Plan, in which it promised to review and clarify the tests around employment status.
Uber argues that it should be treated no differently to taxi and private hire companies, whose drivers have been self-employed for decades, long before its app was invented.
"Drivers who use the Uber app make more than the London Living Wage and want to keep the freedom to choose if, when and where they drive," a spokesperson said.
If drivers were classified as workers they would inevitably lose some freedom and flexibility, Uber added.
But critics, including unions and MPs, have pushed for equal rights for the growing number of people in flexible or insecure work.
Rachel Reeves, chair of the Commons Business, Energy and Industrial Strategy Committee, said: "Time and time again, the courts have found that Uber drivers are workers and that they are due the rights that many of us take for granted: sick pay, holiday pay and certainty that they will earn at least the minimum wage. Uber needs now to accept this ruling and treat their drivers fairly.
"Last week, the prime minister said again she wants 'a country that truly works for everyone'. If businesses and tribunals won't act, then she must bring forward the long overdue legislation to make it clear that workers in the gig economy must have the same rights as those in traditional jobs."
Under changes announced by the government on Monday, agency workers will have to be paid the same as permanent staff, while all employees will be able to request a statement outlining their rights from their first day of work.
New laws will be introduced to ensure workers in seasonal employment get the holiday pay they are entitled to and companies that breach rules on employee rights will face tougher new penalties.
The maximum fines for bosses who are found to have shown malice, spite or gross oversight will quadruple, from £5,000 to £20,000.​
Join our commenting forum
Join thought-provoking conversations, follow other Independent readers and see their replies