Uber to introduce tipping and stricter penalty fares for late customers
The ride-hailing firm gets tough on customer punctuality as it introduces a host of changes 
Shafi Musaddique
Monday 14 August 2017 17:47 Comments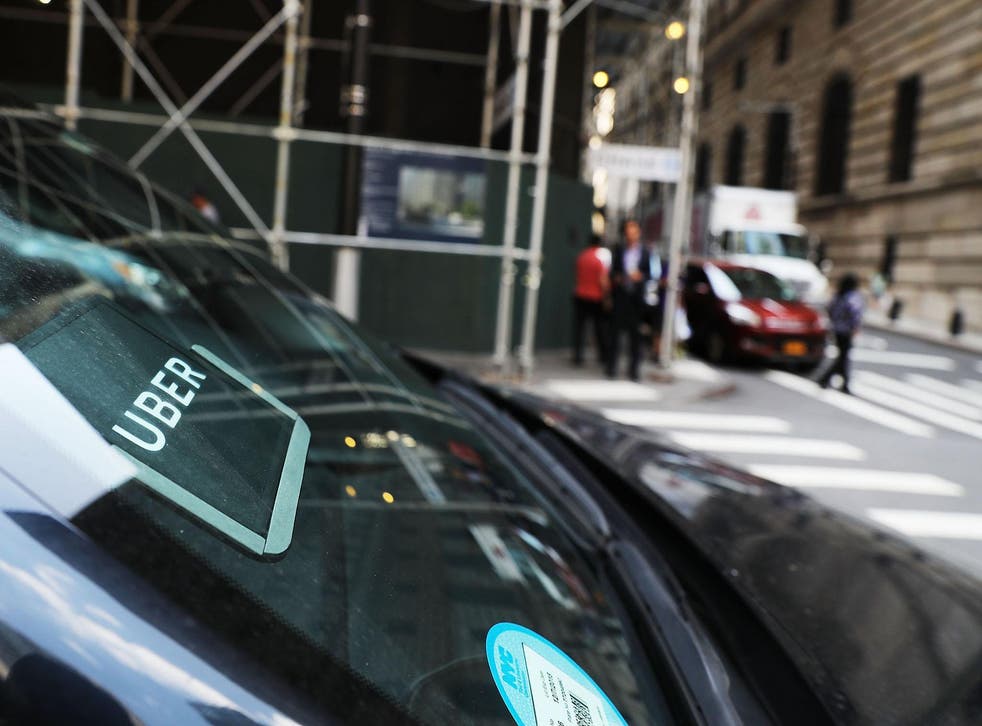 Uber is introducing tipping for the first time via its app from Tuesday, which it says will 'directly' go to drivers.
The ride-hailing company says the change affecting UK customers comes after a consultation with its drivers, but comes after Uber faced criticism that it was preventing drivers the opportunity to improve their income.
A spokesman for Uber told The Independent: "100 per cent of the tip goes straight to drivers".
Uber isn't the first ride-hailing firm to introduce in-app tipping. Rival firm Lyft has offered a similar service in the US since 2012.
Stricter charges will also be introduced with a 20p-per-minute penalty if passengers keep drivers waiting, prompted after an initial two-minute wait. The change will roll out across the UK from 22 August.
Uber also announced a new cancellation fee, shortening the current five minute allowance passengers can use to cancel a driver. Two-minute cancellations will be the maximum time given to passengers wishing to cancel. Uber said the current five-minute cancellation period was too long as drivers "have already invested time and fuel".
The changes suggest the company is putting more control in the hands of drivers, who will be free to decline customers through a "no thanks" option.
Uber said: "This is good news for riders too as the request gets passed on to another driver".
However, Uber's proposed changes have been met with scepticism from some Union bosses representing private-hire drivers.
"Uber remains completely deaf to the most serious issue facing drivers – excessively long hours earning on average between £5 and £6 per hour," said James Farrar, chair of the Independent Workers' Union of Great Britain, United Private Hire Drivers.
He added: "If Uber was more concerned about driver welfare than it is with propping up its own dreadful reputation, it would have abided by the tribunal's decision and guaranteed drivers a minimum wage and holiday pay."
Register for free to continue reading
Registration is a free and easy way to support our truly independent journalism
By registering, you will also enjoy limited access to Premium articles, exclusive newsletters, commenting, and virtual events with our leading journalists
Already have an account? sign in
Join our new commenting forum
Join thought-provoking conversations, follow other Independent readers and see their replies