UBS fined $1.5bn over Libor fix as the watchdogs clamp down
US seeks to extradite former trader from UK for 'conspiring to manipulate the key rate'
Nikhil Kumar
,
Nick Goodway
Thursday 20 December 2012 01:00 Comments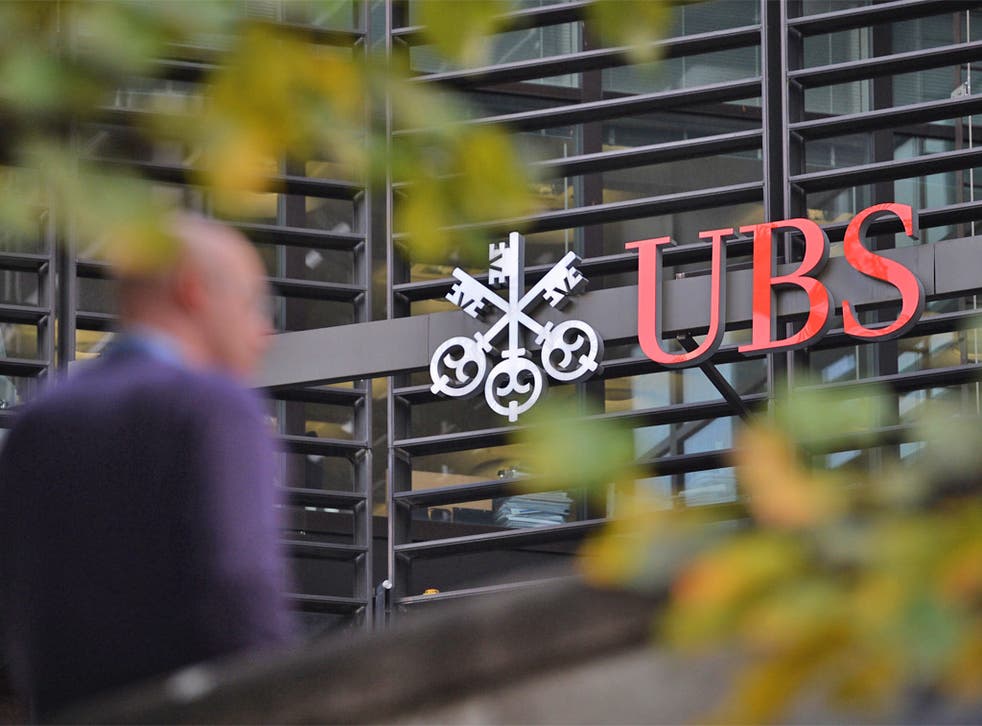 Regulators and prosecutors in the UK, the United States and Switzerland have hit UBS with $1.5bn (£925m) in fines as they adopt an increasingly aggressive approach in cracking down on banks that manipulated the Libor interest rate, the benchmark for pricing trillions of dollars worth of financial contracts.
The US Justice Department also charged two former UBS traders in connection with conspiring to manipulate the key rate.
As the Swiss bank's Japanese unit pleaded guilty to wire fraud for engaging in a scheme to skew the rate, American prosecutors charged Tom Hayes of the UK, a former Tokyo-based trader at the bank, and Roger Darin of Switzerland in what were the first criminal sanctions brought against individuals in the scandal.
Mr Hayes, who is understood to be among the three men arrested by the Serious Fraud Office and the City of London police and bailed last week, was also charged by the Justice Department with wire fraud and an anti-trust violation.
"There was nothing subtle about these traders' alleged conduct," US assistant attorney general Lanny Brewer said at in Washington DC yesterday, adding that the US would seek to extradite to the two men.
"In one instance, according to the complaint, Hayes explained to a junior rate submitter that he and Darin 'generally co-ordinate' and 'skew the libors a bit'. In another instance, according to the complaint, Hayes told a trader at another bank that, '3m libor [three month] is too high cause i have kept it artificially high.'"
The US Attorney General, Eric Holder, said that by causing UBS and other banks to "spread false and misleading information about Libor these alleged conspirators, and others at UBS, manipulated the benchmark interest rate upon which many consumer financial products, including credit cards, student loans and mortgages, are frequently based.
"They defrauded the company's counterparties of millions of dollars," he added. "And they did so primarily to reap increased profits, and secure bigger bonuses, for themselves."
The penalties came amid claims that Fannie Mae and Freddie Mac, the state-backed US mortgage giants, may have lost more than $3bn as a result of the alleged manipulation, according to the Wall Street Journal, which referenced an unpublished report by the Federal Housing Finance Agency .
The Swiss bank was found by regulators to have manipulated key benchmark interest rates many hundreds of times between 2006 and 2010. UBS did this to boost profits and, crucially, during the financial crisis, to enhance its credibility. Dozens of individuals at the bank were involved.
Regulators tracked down more than 2,000 written communications concerning the rate fixing and said there were probably "unquantifiable" verbal requests made between traders, managers and those people who submitted Libor rates via Reuters to the British Bankers' Association.
In the UK, the Financial Services Authority fined UBS £160m. That is almost three times the £59.5m fine on Barclays in June for Libor rigging, until yesterday the highest FSA fine. The regulator said the fine was so much larger than Barclays' because it was more serious and more widespread."
The FSA also said UBS had drawn at least 13 outside firms into the rigging, with some external brokers paid (via fictitious trades) £5,000 a month for at least 18 months for their assistance.
Meanwhile, the Swiss regulator Finma, which ordered UBS to hand over Sfr59m (£40m) of profits it made from Libor fixing, found that much of the rigging could be traced back to one trader in Tokyo.
In a typical conversation released by Finma, Trader A said: "Could you do me favour would you mind moving you[r] 6 month l[i]bor up a bit today, I have a gigantic fix I am limit short can't sell anymore just watch."
Trader E: "I can do that."
Trader A: "Thanks."
The US justice department and the Commodity Futures Trading Commission imposed a $1.2bn fine.
UBS's chief executive Sergio Ermotti said: "We deeply regret this inappropriate and unethical behaviour."
On the record
The emails, calls and electronic messages involving UBS traders and managers
"High 6m superman ... be a hero today," UBS trader
"I'll try mate … as always" Broker's response, July 2009, electronic chat
"if you keep 6s [the six-month JPY Libor rate] unchanged today … I will f*****g do one humongous deal with you … Like a 50,000 buck deal, whatever. I need you to keep it as low as possible … if you do that … I'll pay you, you know, 50,000 dollars, 100,000 dollars … whatever you want … I'm a man of my word". September 2008 UBS trader to broker telephone call
"It is highly advisable to err on the low side with fixings for the time being to protect our franchise in these sensitive markets" August 2007 UBS manager's email to four other UBS managers
"pls try to keep 1y[ear] low on screen mate" June 2009, electronic chat request from UBS trader to a broker
"we have to be careful on putting too much pressure on mate I ask all the time for yu [sic] guys as you know" UBS trader
"yeah I know you do it is much appreciated" UBS manager, March 2008
A history of failings
2007-08 UBS writes off more than $37bn (£23bn) in mortgage assets.
2008-09 Receives biggest European bailout, raising as much as $60bn from the Swiss government.
February 2009 Settles over US tax inquiry for $780m.
November 2009 FSA fines UBS £8m for "systems and controls failures".
September 2011 Admits that a rogue trader, Kweku Adoboli, had lost the bank $2bn. CEO Oswald Grubel is replaced by Sergio Ermotti.
September 2012 Adoboli found guilty of fraud.
November 2012 FSA fines UBS £29.7m for "system and control failings" that allowed Adoboli to trade well beyond authorised limits.
Yesterday US, UK and Swiss regulators order UBS to pay $1.5bn for Libor fixing.
Register for free to continue reading
Registration is a free and easy way to support our truly independent journalism
By registering, you will also enjoy limited access to Premium articles, exclusive newsletters, commenting, and virtual events with our leading journalists
Already have an account? sign in
Join our new commenting forum
Join thought-provoking conversations, follow other Independent readers and see their replies