UK auto trade body warns that inadequate post-Brexit trade could damage industry 'beyond repair'
More than one in two cars produced in the UK in 2016 was exported to Europe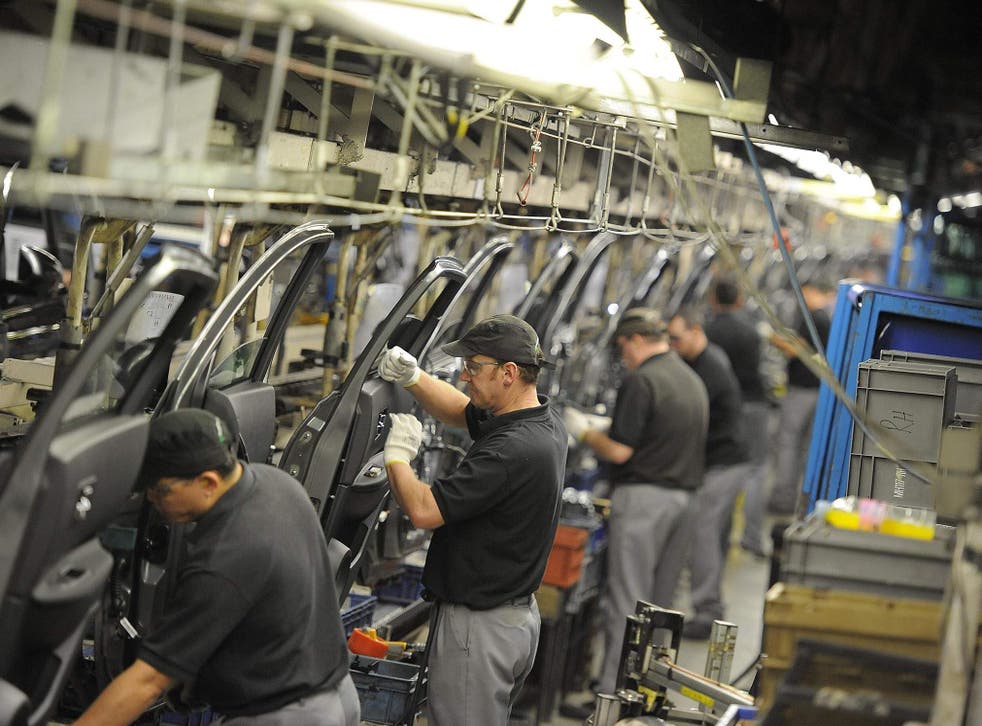 The number of cars built in the UK hit a 17-year high last year and more cars are being exported from Britain than ever before, but a failure to establish proper trade deals after Brexit could damage the industry "beyond repair", a leading trade body has warned.
According to figures released by the Society of Motor Manufacturers and Traders on Thursday, 1.7 million cars rolled off UK production lines last year, an increase of 8.5 per cent on the previous year and the highest output since 1999.
"The tremendous growth in UK production is testament to the global competitiveness of the UK automotive sector," said Mike Hawes, chief executive of the SMMT. "Significant investment in new plants and products over the past few years has driven this growth, not a post-Brexit bounce," he said.
Commenting on the possible process of the UK's divorce from the European Union, however, he said that the SMMT wants "trade deals but they must be the right deals, not rushed deals."
"Failure to do so could damage UK automotive manufacturing beyond repair," he added.
More than one in two cars produced in the UK in 2016 was exported to Europe, thanks to a 7.5 per cent increase in demand from the continent. Global appetite for British-built cars rose by 10.3 per cent to an all-time high of just over 1.3 million– a second consecutive annual record.
The SMMT also said that ten new car models began production in the UK in 2016, nine of them from premium brands meaning that he UK is now the second biggest producer of premium cars after Germany and the third biggest car producer in Europe.
Brexit Concerns

Show all 26
The UK's biggest export destination for cars after Europe was the US, accounting for 14.5 per cent of all UK car exports.
Last week the boss of Nissan, Carlos Ghosn, admitted that his company's UK investments would be "re-evaluated" if Prime Minister Theresa May delivers a bad Brexit deal, despite last October's high-profile commitment by the firm to build its next Qashqai and X-Trail model at its Sunderland plant.
Register for free to continue reading
Registration is a free and easy way to support our truly independent journalism
By registering, you will also enjoy limited access to Premium articles, exclusive newsletters, commenting, and virtual events with our leading journalists
Already have an account? sign in
Register for free to continue reading
Registration is a free and easy way to support our truly independent journalism
By registering, you will also enjoy limited access to Premium articles, exclusive newsletters, commenting, and virtual events with our leading journalists
Already have an account? sign in
Join our new commenting forum
Join thought-provoking conversations, follow other Independent readers and see their replies