UK car registrations plummet in April as new vehicle duty comes into effect
Demand slumped across all categories, with registrations by private buyers falling more than 28 per cent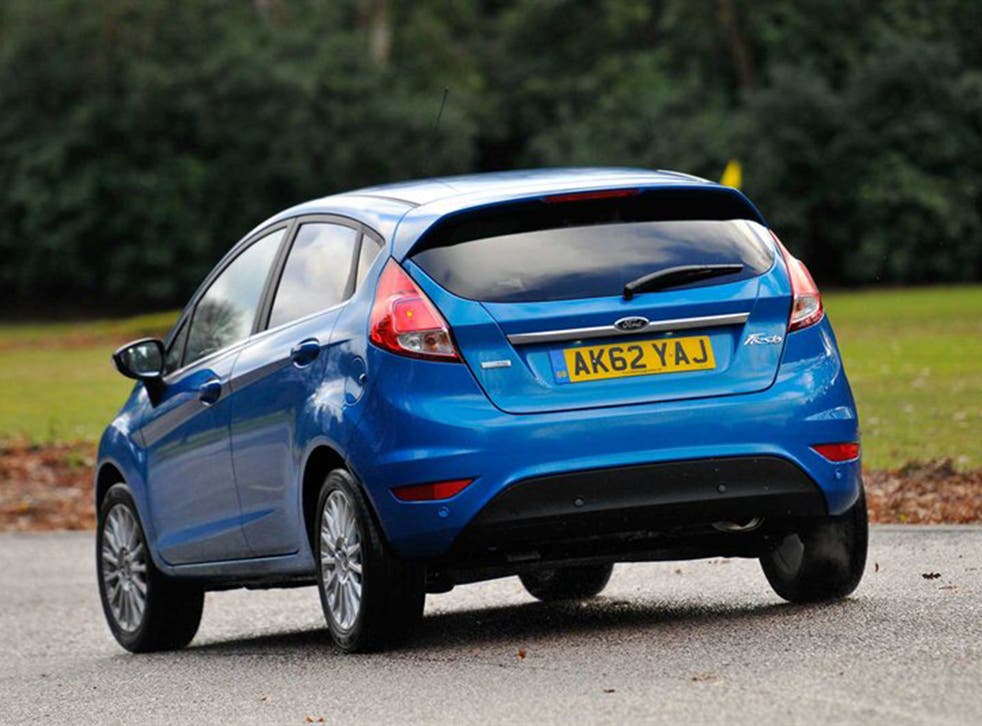 UK car registrations fell by close to a fifth in April, hit by consumers bringing forward purchases to avoid having to pay a new vehicle excise duty which came into effect on 1 April.
According to figures published by the Society of Motor Manufacturers and Traders (SMMT), 152,076 new cars were registered last month representing a 19.8 per cent decline.
Demand slumped across all categories, with registrations by private buyers falling more than 28 per cent, and registrations by businesses and large fleets declining 21 per cent and 12.3 per cent respectively.
But the SMMT data also showed that despite a lacklustre April, the new car market remains robust for the year. New registrations in the first four months of 2017 are 1.1 per cent higher than they were in the same period last year, at 972,092. That's the highest level for the period on record.
"With the rush to register new cars and avoid VED tax rises before the end of March, as well as fewer selling days due to the later Easter, April was always going to be much slower," said SMMT chief executive Mike Hawes.
"It's important to note that the market remains at record levels as customers still see many benefits in purchasing a new car," he added.
"We therefore expect demand to stabilise over the year as the turbulence created by these tax changes decreases."
Sue Robinson, director of the National Franchised Dealers Association, said that she also expects demand to bounce back, citing "record low interest rates and record high employment".
Ian Gilmartin, head of retail and wholesale at Barclays, said that "consumers may be beginning to tighten the purse strings on large purchases given ongoing uncertainty in the wider economy" but that the April did bring "unique circumstances".
"The message sellers should take is to be on their guard and monitor sales patterns over the next quarter."
The Ford Fiesta was the best-selling car in April, as it has been for 2017 so far, followed by the Nissan Qashqai, the Mercedes-Benz C Class, the Mercedes-Benz A Class and the Ford Focus.
Last month the SMMT reported that production of new cars in the UK had hit a 17-year high in March, particularly fuelled by robust demand from abroad.
But the trade body also reiterated the vulnerability of the UK car industry in the face of Brexit.
"Much of our output goes to Europe and it's vital we maintain free trade between the UK and EU or we risk destroying this success story," Mr Hawes said at the time.
Because of the car industry's global exposure and particularly its dependence on workers from abroad, it is generally considered one of the most sensitive to a hard Brexit.
Business news: In pictures

Show all 13
Britain moving to a World Trade Organisation regime after Brexit could lead to the introduction of a 10 per cent tariff on finished vehicles and a 4.5 per cent tariff on component parts for cars.
In March, a research study done by PA Consulting showed that if manufacturers pass that cost directly on to customers – and taking all the stages of production into account – the price tag for a new vehicle could soar by as much as £2,372 per car, possibly hamstringing demand both domestically and from abroad.
Join our new commenting forum
Join thought-provoking conversations, follow other Independent readers and see their replies