UK car sales expected to drop for two years, warns motor industry body
A decline of between 5 and 7 per cent is forecast for 2018 as carmakers plead for an end to Brexit-related uncertainty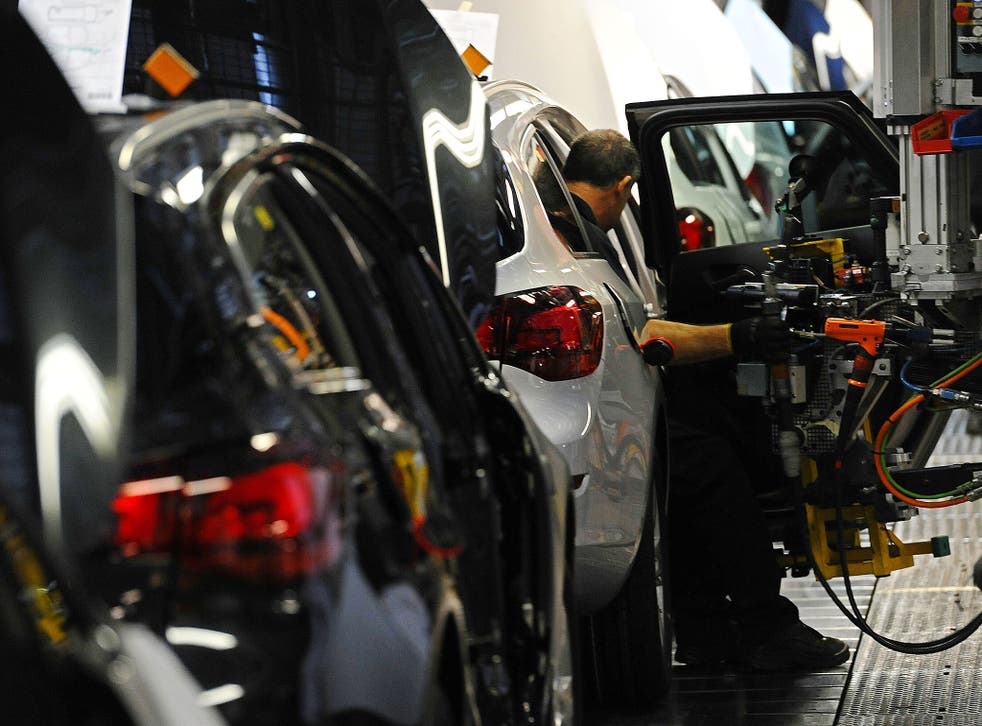 Britain is set to experience a two-year fall in car sales of around 11 per cent in total, the Society of Motor Manufacturers and Traders has warned.
The trade body on Friday said that British carmakers were pleading for an end to uncertainty over the next (transitional) phase of Brexit and were pushing for an agreement between the EU and the UK to be struck by the end of the first quarter of 2018.
Figures from the SMMT show that the total number of new car sales in the UK hit 2.54 million in 2017, representing a drop of 5.7 per cent on 2016's level. A further decline, of between 5 and 7 per cent is forecast for 2018.
Sales have not fallen on this scale since 2009. Private car sales were down by 6.8 per cent last year, while those to fleets, such as car hire firms, declined by 4.4 per cent. Those to business users fell by 7.7 per cent.
On the back of Friday's figures, the SMMT renewed its demands for an end to uncertainty for the UK motor industry after Brexit, and warned that doubts about a future deal with the EU were reaching a critical point.
Several car manufacturers say that key investment decisions are now "overdue" and that "alternative" and "contingency" plans would soon have to be implemented, jeopardising a significant sector of the UK's manufacturing base, and affecting thousands of jobs, millions of pounds in export earnings and the viability of local communities, the SMMT said.
It called for clarity "now", and for the UK and EU to confirm a transition agreement and a timescale for its implementation, in order to save jobs.
"A verbal agreement would go a long way," the SMMT said.
The SMMT particularly blamed a decline in consumer and business confidence, and a sharp fall in diesel sales, for the most recent fall in new vehicle registrations.
Sales of new diesel cars showed a collapse of 31 per cent in December compared with the same month a year ago, while over 2017 as a whole the fall was around 17 per cent.
That indicates a deepening of the crisis facing the industry in the aftermath of a series of scandals, including Volkswagen's emission fixing affair, and lingering uncertainty over the Government's official policy towards diesel vehicles, especially taxation, fuel duty, extra congestion charges and parking restrictions.
Mike Hawes, chief executive of the SMMT, said that consumers were "sitting on their hands" until the "underlying confusion" about the future of diesel, and especially its taxation, is resolved.
He called on ministers to "stop the negativity" about diesel, and added that the diesel backlash was actually making CO2 pollution worse. He said that people are running older, dirtier diesels for longer and not trading them in for the clean up-to-date designs.
Business news: In pictures

Show all 13
"This is bad for the industry and bad for the environment," he said.
But he did reject the notion of a diesel scrappage scheme, saying that "there are better and cheaper ways" of achieving the same result, such as improving traffic flow and reducing congestion.
Sales of so-called alternative fuel vehicles, which include hybrids and pure electric vehicles, were up by 4.7 per cent, from a low base, to some 119,000 cars in 2017. Just 13,500 battery-powered electric vehicles were sold in 2017.
Mr Hawes called for "consistent support over infrastructure" to see an improvement, and praised the Chancellor for announcing the funding of £400m for new charging points in last November's Budget.
Join our new commenting forum
Join thought-provoking conversations, follow other Independent readers and see their replies