UK exporters struggle with skills shortage as Brexit looms, study shows
While the fall in the pound's value may have helped some firms, it's increased costs for others
Caitlin Morrison Comments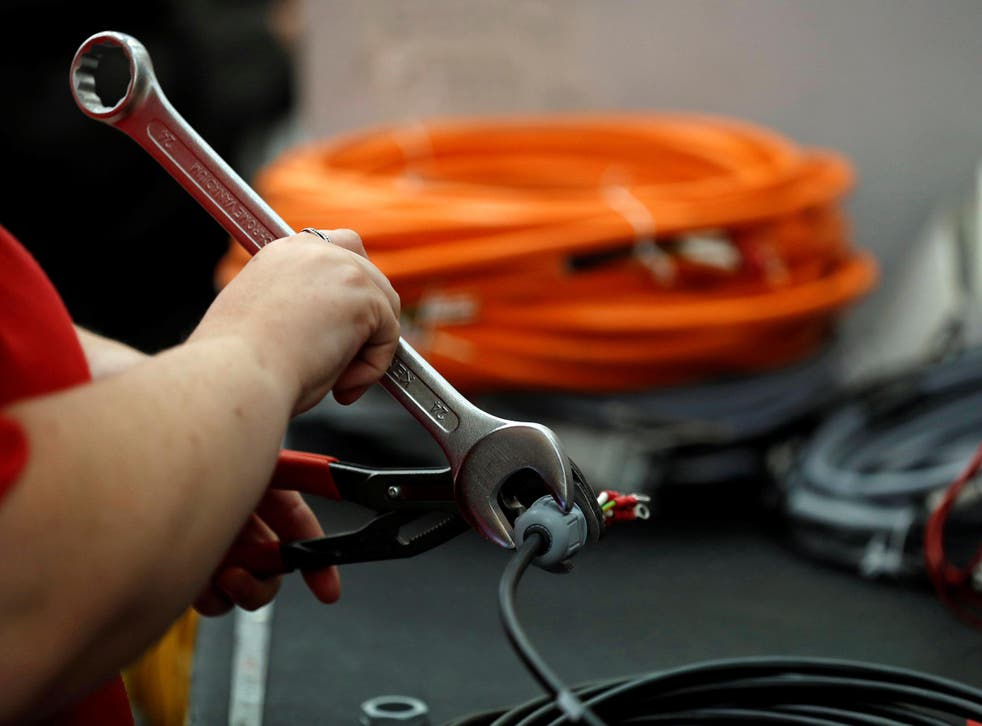 UK exporters are struggling to cope with skills shortages and urgently require more clarity on how businesses will operate post-Brexit, new research shows.
A study by delivery and courier service DHL and the British Chambers of Commerce shows that, of those recruiting, 66 per cent of manufacturers and 57 per cent of services exporters are struggling to find the right staff.
The survey also showed that while growth in export sales and orders was stable in manufacturing during the first quarter, it slowed slightly in the services sector.
DHL and the BCC called on businesses, the government and the education sector to work together to address the growing skills gap.
"Companies themselves must do more to invest in training, but to do that they need to be confident that the apprenticeship and training system is fit for purpose - particularly with regard to the apprenticeship levy and the implementation of new frameworks, where businesses have raised significant issues to government in recent months," the researchers said.
"The continued lack of clarity over future immigration rules - and business access to skills from overseas - is also a key issue where urgent action is required."
Adam Marshall, director general of the BCC, said: "Businesses with global ambitions are facing critical skills gaps at just about every level. The combination of decades of constant change in the training system, declines in immigration, and tight local labour markets are stopping many firms from making key investments.
"A stable training system, a reformed apprenticeship levy, answers to practical questions around Brexit and clarity on the UK's future immigration regime are urgently needed. Get these right, and exporters all across the UK will take risks, invest and grow."
Mr Marshall added that hiring problems and uncertainty have been compounded by increasing price pressures, with "manufacturers particularly feeling the pinch from costs at the factory gate".
"While the fall in the pound has provided a boost for some exporters, it's been a drag for others, who report rising costs for inputs and components," he said.
"While politicians exhort firms to do their purchasing closer to home, our evidence suggests that for many firms, import substitution isn't currently a viable option - as many companies simply can't find or afford the inputs they need on the UK market."
A survey carried out earlier this year showed 50 per cent of UK businesses expect skills shortages to get worse after Brexit.
Register for free to continue reading
Registration is a free and easy way to support our truly independent journalism
By registering, you will also enjoy limited access to Premium articles, exclusive newsletters, commenting, and virtual events with our leading journalists
Already have an account? sign in
Register for free to continue reading
Registration is a free and easy way to support our truly independent journalism
By registering, you will also enjoy limited access to Premium articles, exclusive newsletters, commenting, and virtual events with our leading journalists
Already have an account? sign in
Join our new commenting forum
Join thought-provoking conversations, follow other Independent readers and see their replies