UK factory output falls for fifth month in a row
Manufacturing activity remained weak in the three months to February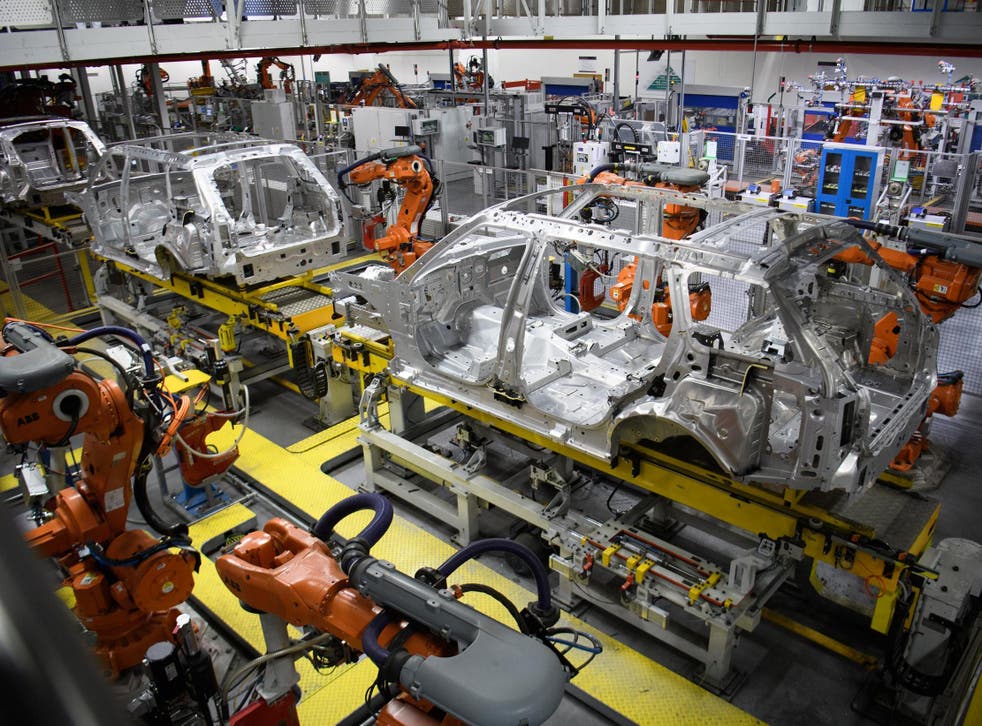 Hopes that a "Boris bounce" seen on the high street would seep into Britain's factories were dented by a report on Thursday showing that manufacturing activity remained weak in the three months to February.
Volumes of goods passing through factory gates fell for a fifth quarter in a row, albeit at a slower pace than in January, according to the employers group the CBI.
Its survey of almost 320 manufacturing firms showed that output rose in only five out of 17 sub-sectors, with the headline drop in output primarily driven by the food, drink and tobacco and mechanical engineering sub-sectors.
On the positive side, its survey showed that both total and export order books improved slightly, to their strongest positions in six months. In particular, export order books are now in line with their long-run average.
Manufacturers expect output to recover somewhat in the three months ahead, with predictions for growth improving for the second successive survey and to their highest since February 2019.
Howard Archer, chief economic advisor to EY Item Club forecaster, described the survey as "decent" news, but adding that the manufacturing sector was "hardly racing ahead".
Alpesh Paleja, the CBI's lead economist, said: "It is encouraging to see manufacturers reporting some early signs of a turnaround in activity, but it's probably still too early to say whether we've seen the end of the slowdown in the sector.
"Notwithstanding improving optimism, the sector is still grappling with longer-term uncertainty over the UK's future relationship with the EU."
This week saw senior negotiators for the EU and the UK clash over the terms of the free trade agreement they hope to sign by the end of the year with each side accusing the other of backtracking on earlier promises.
Paleja said that the forthcoming Budget on 11 March would offer a "real opportunity" to support manufacturers, pointing to measures such as by reforming business rates, increasing the R&D tax credit, and creating so-called catapult district to nurture innovation.
Tom Crotty, chair of the CBI's Manufacturing Council and group director of the chemical giant Ineos, echoed the call saying that any improvement in manufacturing activity was "fragile".
UK news in pictures

Show all 50
"The new-look Cabinet must therefore waste no time in working with manufacturers to tackle long-standing challenges and seize opportunities for growth," he said.
The survey also showed that 15 per cent of manufacturers reported total orders books to be above normal while 33 per cent reported them as below normal, giving a balance of -18 per cent. This remains below the long-run average of -13 per cent.
On balance 17 per cent of firms said their export order books below normal while 11 per cent said output over the past three months has fallen. There is little sign of factory floor inflation with average selling prices for the next three months expected to be broadly unchanged.
Join our new commenting forum
Join thought-provoking conversations, follow other Independent readers and see their replies