London house prices fall as Yorkshire market surges 5.8%
Subdued economic activity and ongoing pressure on household budgets likely to drag on average prices, says Nationwide
Ben Chapman
Tuesday 02 October 2018 09:58 Comments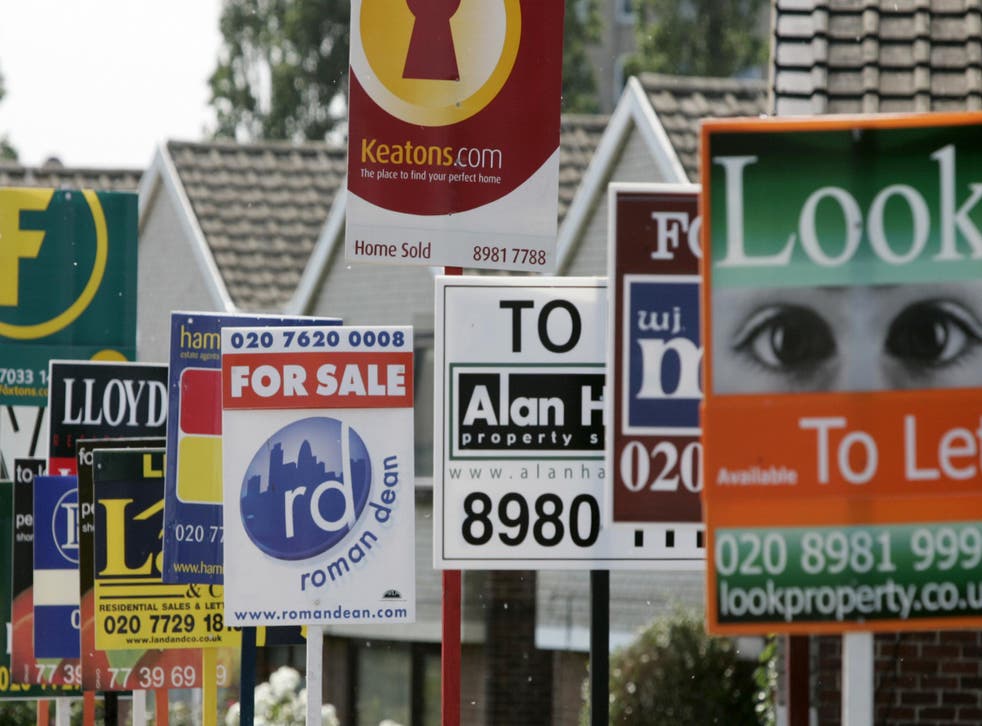 House prices in Yorkshire and Humberside have recorded the fastest growth of anywhere in the UK while the London market continues to fall, according to an index from Nationwide.
UK house prices edged up only slightly in September, growing 0.3 per cent to £214,922.
Annually, the North East of England was the worst-performing region with prices falling 1.7 per cent, compared to a rise of 5.8 per cent in Yorkshire and Humberside at the top end - the first time since 2005 that the region had seen the fastest growth.
Average house prices across the UK rose 2 per cent over the past year while the average in London fell for the fifth consecutive month, on a year-on-year basis.
The average price of a home in the capital is now £468,544; 3 per cent below a peak reached in 2017, but still 50 per cent higher than in 2007.
Robert Gardner, chief economist at Nationwide, said he expected UK house prices to grow just 1 per cent over 2018.
"Looking further ahead, much will depend on how broader economic conditions evolve, especially in the labour market, but also with respect to interest rates," he said.
"Subdued economic activity and ongoing pressure on household budgets is likely to continue to exert a modest drag on housing market activity and house price growth this year, though borrowing costs are likely to remain low."
The Bank of England raised the base rate to 0.75 per cent in August, the first time in close to a decade that it had been above 0.5 per cent. But mortgage rates remain close to historic lows.
Other analysts also predicted slow growth due to an uncertain outlook for the UK economy.
Howard Archer, chief economic adviser at EY Item Club, said: "We suspect that the housing market will be relatively lacklustre over the coming months - although there are varying performances across regions with the overall national picture dragged down by the poor performance in London and parts of the South East."
Samuel Tombs, chief UK economist at Pantheon Macroeconomics, said: "As in 2016, prospective buyers increasingly will hold back from making purchases until the threat of a no-deal Brexit in March 2019 has been expunged.
"Accordingly, the housing market likely will remain subdued for at least the next six months."
Here are average house prices in the third quarter of 2018 and the annual change, according to Nationwide:
Yorkshire and Humberside, £160,263, 5.8%
East Midlands, £186,414, 4.8%
Northern Ireland, £139,374, 4.3%
West Midlands, £190,607, 4.1%
North West, £162,596, 4.1%
Wales, £154,881, 3.3%
East Anglia, £228,690, 3.0%
Scotland, £149,161, 2.1%
South West, £245,434, 1.9%
Outer South East (includes Brighton and Hove, Milton Keynes and Aylesbury, Oxfordshire) £279,858, 0.8%
Outer Metropolitan (includes Reading, Slough, St Albans, Windsor and Maidenhead), £364,309, minus 0.3%
London, £468,544, minus 0.7%
North East, £125,085, minus 1.7%
Register for free to continue reading
Registration is a free and easy way to support our truly independent journalism
By registering, you will also enjoy limited access to Premium articles, exclusive newsletters, commenting, and virtual events with our leading journalists
Already have an account? sign in
Join our new commenting forum
Join thought-provoking conversations, follow other Independent readers and see their replies