UK leisure companies get a boost from 'staycation' Britons
UK companies are benefiting from more Brits choosing to holiday at home following the fall in the pound since last year's Brexit vote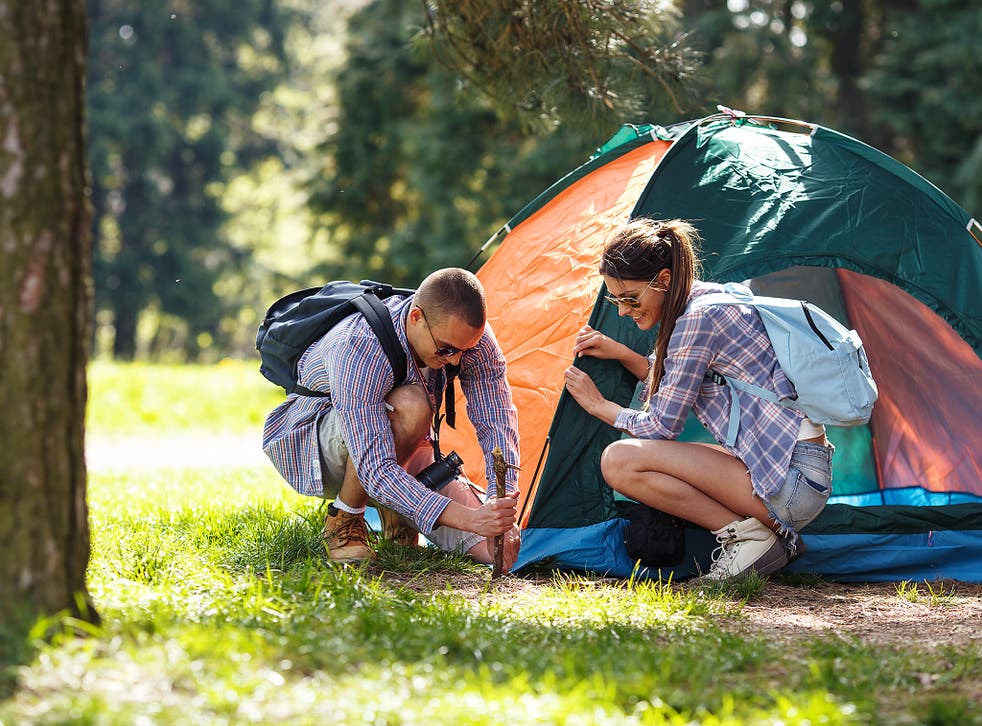 The UK's decision to leave the European Union last year is proving a boon for companies that accommodate Brits holidaying at home.
The number of trips abroad made by British people declined again in August, according to latest data from the Office for National Statistics, indicating a potential rise in "staycations" as a less-valuable currency and falling living standards influence travel plans.
According to retailer Halfords Group, sales of camping equipment were the highest on record in the six months ended 29 September. Hoteliers are also benefiting: at Fuller Smith & Turner, which operates a chain of boutique inns, like-for-like accommodation sales were up 8 per cent in the six months ended 30 September.
"Our accommodation offer continues to develop and take advantage of the opportunities provided through staycations," Fullers said in a statement Friday.
Here's a look at some stocks that stand to gain from a rise in staycations:
JD Sports Fashion: It's not just Halfords with a stake in the UK camping market: JD acquired tent retailer Go Outdoors in November to add to its Blacks Outdoor chain. The company says its outdoor division swung to a profit for the first time in the 26 weeks to 29 July, primarily due to the acquisition.
Cineworld Group: Going to the movies is an obvious choice for staycationers, according to the UK's only publicly traded cinema chain. "They will need to do something, and the cinema is a good place to come and spend time," chief financial officer Nisan Cohen said by phone.
Hollywood Bowl/Ten Entertainment Group: Bowling alley operators may also see increases in traffic, according to Berenberg's leisure analysts.
Merlin Entertainments: Staycations "should have been helpful" for resort and theme park operators, Barclays said in September, before Merlin's warning of a sustained terrorism threat sent its shares plunging.
Peel Hotels: "So much depends on staycation," the owner of nine high-end UK hotels said in July, later warning that a slowdown in commercial activity due to Brexit had counteracted the trend.
Joules Group: To get the real staycation effect, you may need to move to the beach. Joules, a clothing and accessories retailer, may benefit next year, given that it has a number of seaside and rural locations, according to Peel Hunt analyst John Stevenson.
Business news: In pictures

Show all 13
AA: There were suggestions that more long-distance journeys by UK motorists could add to sales at the recovery service and insurance provider, Barclays analysts said in September. However, Berenberg's Calum Battersby cautioned that there would likely be a lag on adjustments to policies.
While it might be natural to think that falling overseas travel could weigh on the likes of tour operators and airport retailers, so far that's not been the case, analysts say. Retailers such as WH Smith that operate in London's large airports will conversely benefit from a high volume of inbound traffic as overseas visitors take advantage of the weak pound, according to Whitman Howard's Tony Shiret.
SSP Group, which operates eating concessions at some of the UK's key airports, is also showing little indication of a downturn, according to Shore Capital analyst Greg Johnson.
Bloomberg
Join our new commenting forum
Join thought-provoking conversations, follow other Independent readers and see their replies