UK pork crisis looms as pig farmers expect income to half in 2016
The English breakfast may be more likely to feature sausages from European farms in future as plunging prices force more and more UK pig farmers to quit
Zlata Rodionova
Friday 05 February 2016 13:28 Comments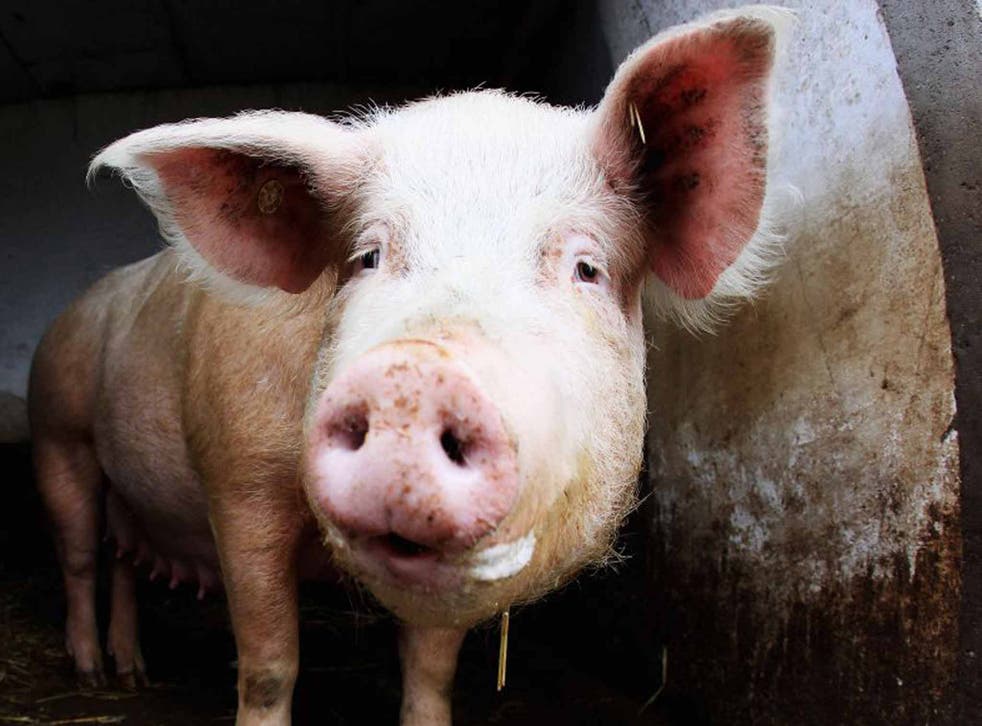 Britain's pig farmers are feeling the pressure as yearly income for pig-only farms forecast to fall by 46 per cent this year.
The English breakfast may be more likely to feature sausages from European farms in future as plunging prices force more and more UK pig farmers to quit.
Special pig farms will see their income fall 46 per cent from £49,400 to £26,5000 in 2016, according to the latest forecasts from the Department for Environment, Food & Rural Affairs (Defra).
The decline was the largest proportional fall for any type of farm, with the dairy sector close behind, recording a decrease of 45 per cent on the year.
Prices have come down by an average of £25 in year. This is equivalent to a loss of near £10 per pig sold, according to Richard Lister a pig farmer in Boroughbridge, North Yorkshire.
"Clearly we can't do that in the long-term. In the short-term that's resulted in increasing borrowings, we've had to cancel various re-investment projects, but it puts the business under pressure, it puts the industry under pressure," he told the BBC.
Russia's ban on European food imports, put in place in response to western sanctions, has cut out the largest market for EU's pig farmers.
Russia imports around 90 per cent of its pork, with Canada supplying 40 per cent of that. The ban means that those farmers will now have to find alternative markets.
Farming family guilty of 'grotesque' cruelty

Show all 2
But falling demand in the UK has also made it difficult for farmers to make their businesses viable.
Different health warnings, including a report by the World Health Organisation (WHO), said processed meats such as bacon and ham cause cancer. The WHO report said 50g of processed meat a day increased the chance of developing colorectal cancer by 18 per cent, which has caused customer demand to drop.
Zoe Davies, chief executive of the National Pig Association (NPA) has asked customers to pay more attention to what they are buying. She urged retailers to support British producers across all pork categories.
"We recognise there is a glut of pork in the EU at present, and the strength of sterling makes it available over here at an attractive price.
"But if retailers want the convenience of a thriving British pig sector on their doorstep, producing reliable supplies 52 weeks of the year of a quality-assured, traceable, high-welfare product, then it's essential they make a special effort to support British pig farmers, particularly at present when an increasing number are selling pigs at a loss," she said in a statement.
Russia's retaliatory ban covers all imports of meat, fish, milk and dairy products, fruits and vegetables from the US, the European Union, Australia, Canada, and Norway. It started in August 2015 and is expected to last one year.
Register for free to continue reading
Registration is a free and easy way to support our truly independent journalism
By registering, you will also enjoy limited access to Premium articles, exclusive newsletters, commenting, and virtual events with our leading journalists
Already have an account? sign in
Join our new commenting forum
Join thought-provoking conversations, follow other Independent readers and see their replies