UK ranks as one of the worst countries in Europe for gender equality at work, Glassdoor finds
The UK ranked 11th out of 18 countries – behind the US, France, Spain and Sweden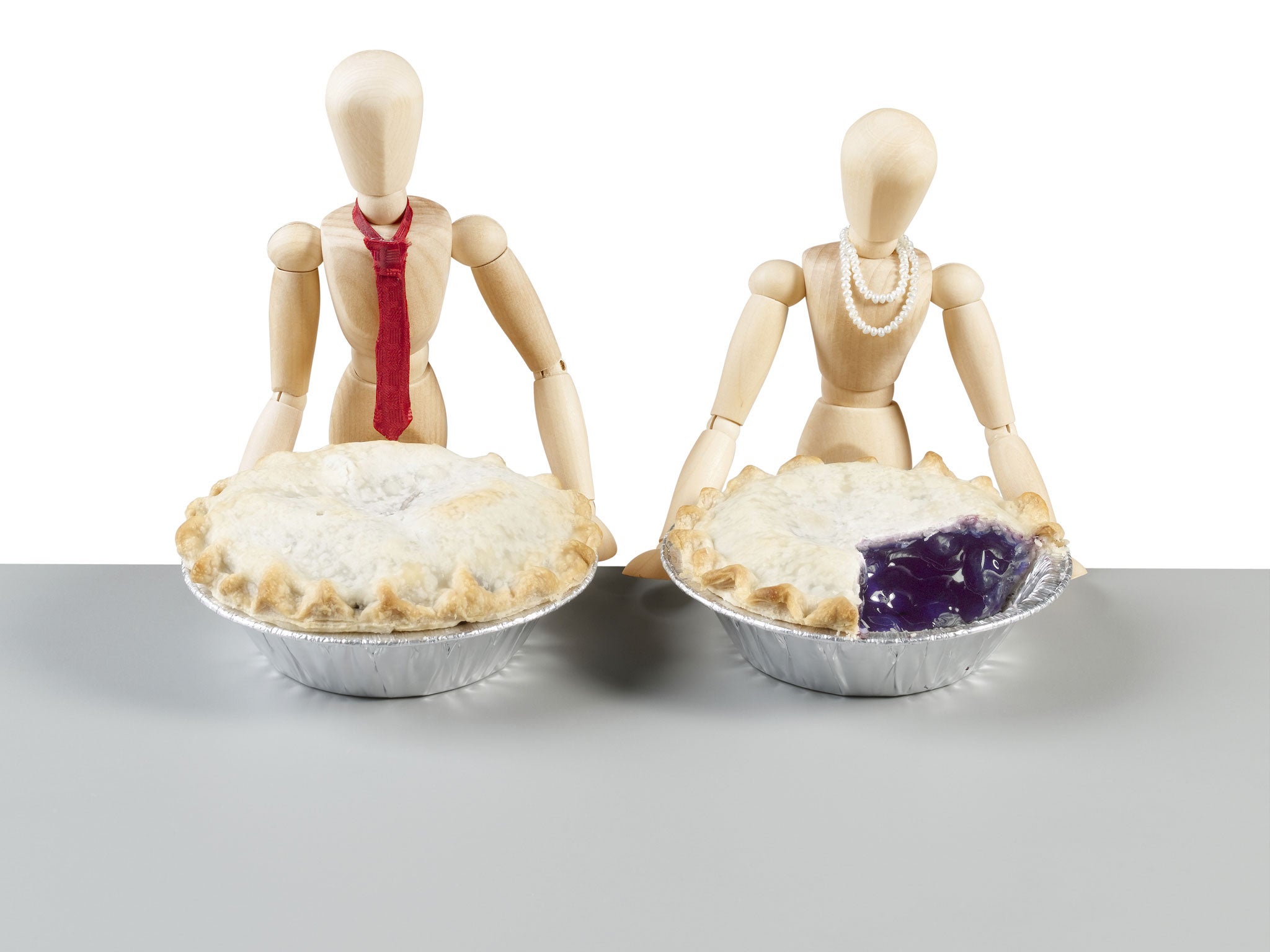 Despite David Cameron's vow last summer to "end the gender pay gap in a generation", the UK is still lagging behind the European average when it comes to gender equality at work, according to a Glassdoor study.
The UK comes 11th out of 18 European countries – behind the Nordics, France and Spain, the research found.
Sweden, Norway and Finland had the highest gender equality in the workplace. Italy, Greece and Ireland had the lowest scores.
Glassdoor Economic Research, conducted by Llewyn Consulting, compared 18 European countries and the US on 12 key measures. These included the gap between female and male employment rates, female representation on corporate boards and top management as well as the "cost of motherhood" in term of lower wages for mothers.
British mothers are significantly worse off than those in Italy, the study found. The "cost of motherhood", or the difference between what men get paid compared to women with at least one child, is 14 per cent in the UK.
It is highest by far in Ireland at 31 per cent but stands at only 3 per cent or lower in Spain, Belgium and Italy.
Joeli Brearley, founder of the online project "Pregnant Then Screwed", which aims to raise awareness of pregnancy discrimination in the UK, said it is a nuanced issue and many factors can contribute to the increase in the gender pay gap when a women becomes a mother.
"It is telling that the country which has the worst score, Ireland, offers no legal rights to any leave for fathers after the birth of a child," she told The Independent.
Italy, the country that fares best, has a "culture of family" which means that grandparents will often look after the children while the parents work, alleviating problems with childcare costs, according to Brearley.
The cost of childcare in the UK is one of the highest in Western nations. Of all the other countries in Europe, only Ireland charges rates equally as high as the UK for two and three-year-olds in full-time day care.
"The data shows a really interesting picture of how flexible working, childcare costs, culture, maternity and paternity-leave time and pay can have a positive or negative affect on women in the workplace," Brearley said.
There are fewer women than men in the workplace in the UK but the gap considerably narrows for those with a university education, the study showed. In contrast, Sweden, Norway and Finland all have an almost equal balance of men and women in the labour market and can be a lesson for the UK, according to Dr Andrew Chamberlain, chief economist at Glassdoor.
The world's 15 most powerful women in 2015
Show all 15
The UK also scored high for having one of the biggest proportion of female managers, ranking third, just behind Sweden and Norway.
A report last year from Lord Mervyn Davies, who has been championing gender equality in the boardroom, has shown that FTSE 100 companies have exceeded the target of having 25 per cent women on their boards – more than doubling the number in 2011 when the target was set. However, the figure of 26% in the UK is still 10% lower than in Norway
Join our commenting forum
Join thought-provoking conversations, follow other Independent readers and see their replies