Unexpectedly robust UK retail sales suggest stronger consumer confidence
Sales were up 1 per cent in the month, according to the ONS – well ahead of the 0.2 per cent predicted by City of London analysts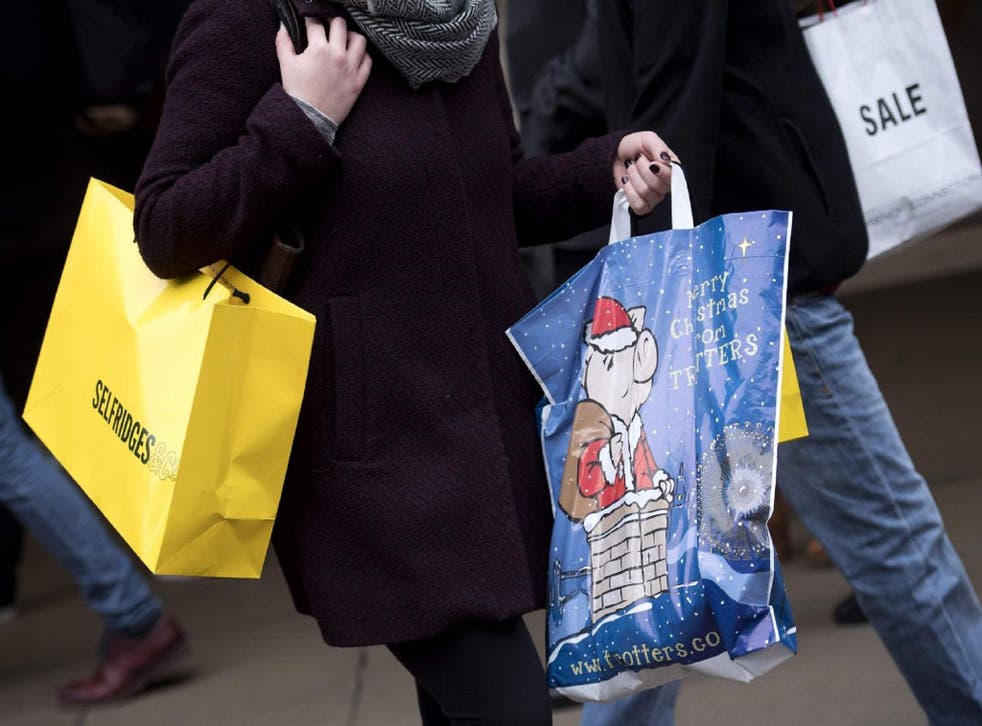 Retail sales were unexpectedly strong in August, suggesting that the UK consumer is in better shape than thought and increasing the likelihood of a near term Bank of England interest rate hike.
Sales were up 1 per cent in the month, according to the Office for National Statistics (ONS): well ahead of the 0.2 per cent pencilled in by City of London analysts.
The growth rate for July was also revised by the ONS from 0.3 per cent to 0.6 per cent.
The three-month-on-three-month growth rate rose to 1.2 per cent.
Retail sales had slowed considerably in the first half of the 2017, as inflation (stemming from the major slump in sterling in the wake of the Brexit vote) eroded real incomes.
The pound jumped 0.61 per cent in the immediate wake of the data on Wednesday to $1.3593, as traders increased bets on a Bank of England rate rise as early as November to curb inflation.
Retail sales are considered a bellwether for momentum in the wider economy, since they account for around 30 per cent of UK household consumption – which in turn accounts for around 60 per cent of GDP.
"Today's retail sales figures indicate that consumers are showing an impressive resilience in the face of the ongoing real pay squeeze," said Ruth Gregory of Capital Economics.
"A modest pick-up in household spending should help the economy to re-accelerate a little ahead and adds weight to our view that the [Bank of England] will hike interest rates in November."
The Bank of England's Monetary Policy Committee has indicated that interest rates are likely to go up from their current (record) low of 0.25 per cent in the "coming months", if the economy grows as it currently projects.
The August retail figures suggest that a deviation from that path is less likely.
The details of the ONS release show that sales volumes in non-food stores increased by 2.8 per cent compared to a year earlier, powered by a 3.4 per cent increase in clothing and footwear sales.
Food store sales volumes, however, were flat on a year earlier.
Register for free to continue reading
Registration is a free and easy way to support our truly independent journalism
By registering, you will also enjoy limited access to Premium articles, exclusive newsletters, commenting, and virtual events with our leading journalists
Already have an account? sign in
Join our new commenting forum
Join thought-provoking conversations, follow other Independent readers and see their replies