UK services sector felt the chill from the Beast from the East
The slowdown in services could lead to a dip in GDP growth, IHS Markit said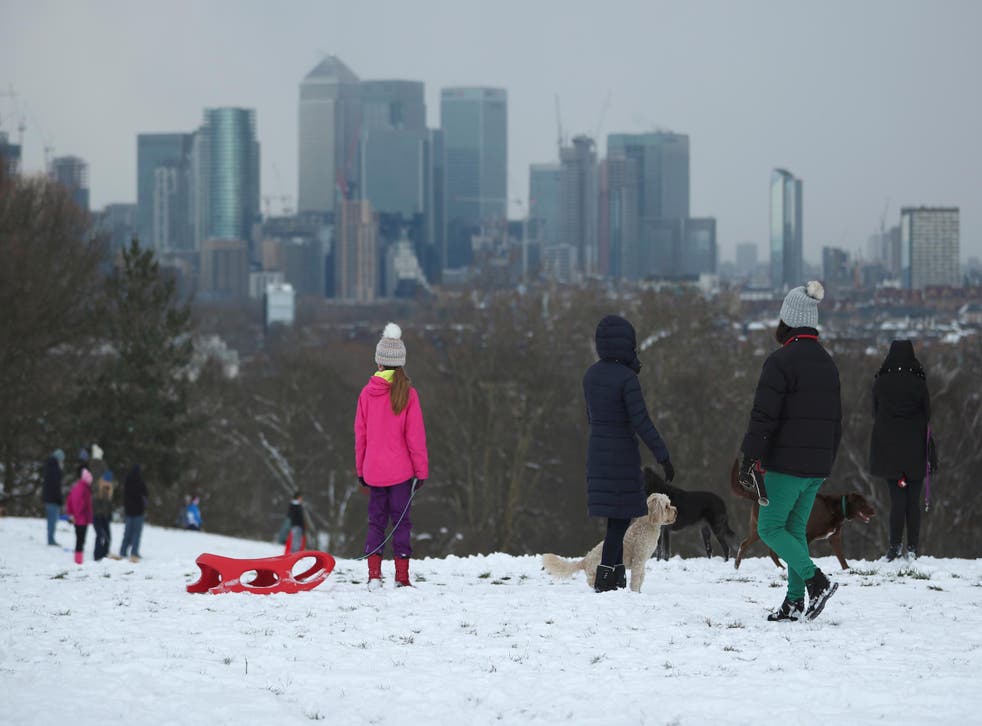 New data has revealed activity in the UK services sector fell to its lowest level since the Brexit vote in March, due in large part to bad weather conditions.
The latest IHS Markit purchasing managers' index (PMI) for services business activity dropped from 54.5 in February to 51.7 last month, the weakest service sector performance since July 2016.
The pound dropped against the dollar when the numbers were released, tumbling by around 0.3 per cent to $1.404, before recovering to hover around $1.406.
According to the research, survey respondents "noted that snow disruption and unusually bad weather conditions in March had been a key factor holding back business activity growth". The UK was brought to a near-standstill several times throughout the month as the Beast from the East brought strong winds, icy temperatures and heavy snow to most parts of the country.
"There were also reports that heightened economic uncertainty continued to act as a brake on growth during the latest survey period," IHS Markit said.
IHS Markit's chief business economist, Chris Williamson, said the data signalled a quarterly GDP growth of just under 0.3 per cent, down from 0.4 per cent in the fourth quarter of 2017, with the rate slowing to as little as 0.15 per cent in March.
Mr Williamson added that inflationary pressure heightened again last month, and said consumer price inflation could "remain stubbornly high in coming months", adding weight to arguments for an interest rate hike in the coming months.
"The latest dip in the survey indicators is comparable to prior months in which the country saw heavy snow, and so will probably do little to alter policymakers' view on the underlying health of the economy," he said.
"The indications of solid employment growth and stubbornly high price pressures therefore leave a widely-touted May rate hike very much in play."
Register for free to continue reading
Registration is a free and easy way to support our truly independent journalism
By registering, you will also enjoy limited access to Premium articles, exclusive newsletters, commenting, and virtual events with our leading journalists
Already have an account? sign in
Register for free to continue reading
Registration is a free and easy way to support our truly independent journalism
By registering, you will also enjoy limited access to Premium articles, exclusive newsletters, commenting, and virtual events with our leading journalists
Already have an account? sign in
Join our new commenting forum
Join thought-provoking conversations, follow other Independent readers and see their replies