UK shoppers feel cheated by US sales tricks, study shows
Black Friday and yo-yo pricing are to blame, according to the research by retail company B&Q
Zlata Rodionova
Friday 08 January 2016 12:36 Comments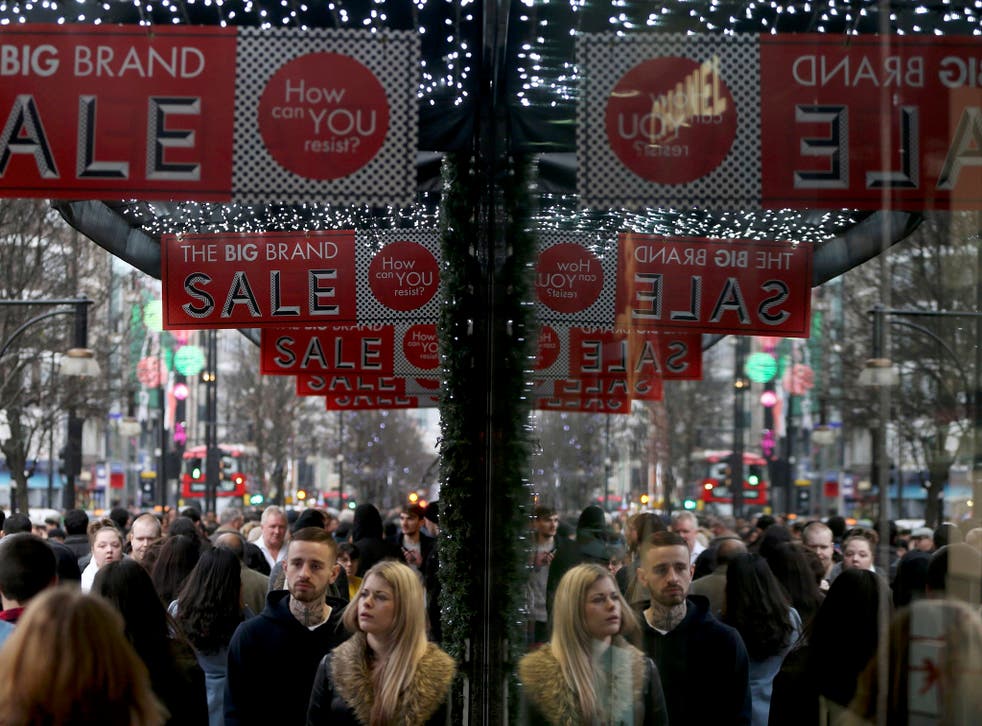 British shoppers say US sales tactics left them feeling ripped off, according to a new study.
Over 40 per cent of UK customers believe that the Americanisation of sales is having a negative impact on the shopping experience in the UK.
A 4 per cent decrease in planned attendance at this year's January sale compared to January 2015.
Black Friday and yo-yo pricing are to blame, according to the research by retail company B&Q.
One in five consumers are yearning for an end to aggressive sales techniques and the feeling of being rushed into decisions, more typically associated with the US retail market.
US imported technique left a quarter of Brits suffering sales fatigue, while nearly half confessed they have not used the items they purchased on sale.
As much as 13 per cent of British shoppers have admitted they thought they were getting a bargain but ended up being disappointed when the item they bought was discounted at an even lower price soon afterwards.
According to consumer champion Dom Littlewood we are overloaded with companies marketing to us and sales throughout the year and we are moving away from the traditional British consumer experience.
"Quality products require time and consideration so people don't rush into making big tickets purchases that aren't quite right for them.
Online sales soared during the Black Friday and Cyber Monday weekend from November 27 to 30, 2015, with £1.1 billion generated on the Friday and more than £3 billion across the weekend.
Amazon.co.uk beat all sales record, selling more than 7.4 million items at a rate of 86 items per second - up from 5.5 million items in 2014.
Register for free to continue reading
Registration is a free and easy way to support our truly independent journalism
By registering, you will also enjoy limited access to Premium articles, exclusive newsletters, commenting, and virtual events with our leading journalists
Already have an account? sign in
Join our new commenting forum
Join thought-provoking conversations, follow other Independent readers and see their replies