UK skills shortage could cost £90bn per year with Brexit to make things worse, say councils
'Without radical reform, swathes of people face a future where they have skills mismatched for jobs,' said Cllr Sir Richard Leese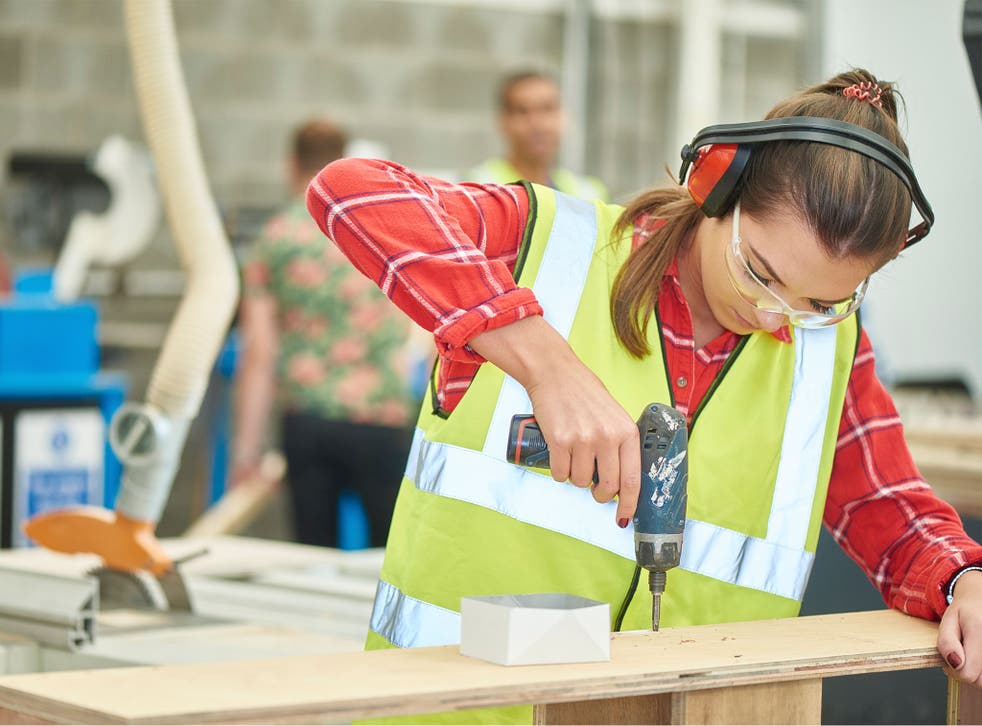 Failure to address the lack of skills in the UK workforce could cost the country £90bn a year, leaving workers £1,176 a year worse off on average, according to new research.
Limits on migration after Brexit could make this "worrying" situation worse and "urgent" action is needed, according to the Local Government Association (LGA), which represents councils across England and Wales.
The organisation, which promotes education and training, found that government-provided skills and employment programmes costing £10.5bn are "confusing, fragmented, untargeted and ineffective".
The study revealed 17 different funding streams managed by eight departments or agencies.
"Despite this investment, they often fail to meet local need, address economic and social challenges, or make a decisive impact on outcomes for people or places," the LGA said in a report published on Wednesday. "This is bad for the economy, for employers and for individuals."
On current trends, the LGA estimates that by 2024 there will be more than 4 million too few high skilled people to meet demand for high skilled jobs; and more than 6 million too many low skilled. A total of 9 million people already lack literacy and numeracy skills, according to the report.
To combat the problem, the Government should hand more power and funding to councils across England and Wales, allowing them to deliver a "one-stop" local service for skills, apprenticeship, employment, careers advice and business support provision within five years, the LGA said.
Cllr Sir Richard Leese, chair of the LGA's city regions board, said the research "paints a worrying vision of the skills gap facing the nation".
He added: "Without radical reform, swathes of people face a future where they have skills mismatched for jobs, risking them being in low paid, insecure work, and reliant on benefits, at a huge cost to people's lives and the local and national economy.
"Limits on EU migration after Brexit could exacerbate these skills challenges which makes it more important than ever to have a better system in place for retraining and upskilling the current workforce."
Business news: In pictures

Show all 13
The news comes just a week after a survey by Deloitte revealed that more than a million foreign workers could be preparing to ditch Britain, adding to fears that the country is facing a Brexit brain drain.
The poll found that 36 per cent of non-British workers in the UK are thinking about leaving by 2022, with 26 per cent planning to move even sooner, by 2020.
This figure represents 1.2 million jobs out of 3.4 million migrant workers in Britain, underscoring the severe jobs crisis facing the country as it begins the process of extracting itself from the European Union.
Register for free to continue reading
Registration is a free and easy way to support our truly independent journalism
By registering, you will also enjoy limited access to Premium articles, exclusive newsletters, commenting, and virtual events with our leading journalists
Already have an account? sign in
Register for free to continue reading
Registration is a free and easy way to support our truly independent journalism
By registering, you will also enjoy limited access to Premium articles, exclusive newsletters, commenting, and virtual events with our leading journalists
Already have an account? sign in
Join our new commenting forum
Join thought-provoking conversations, follow other Independent readers and see their replies