Union boss Len McCluskey slams Vince Cable over TTIP threat to NHS
One of the main concerns is that the TTIP agreement could result in the privatisation of the NHS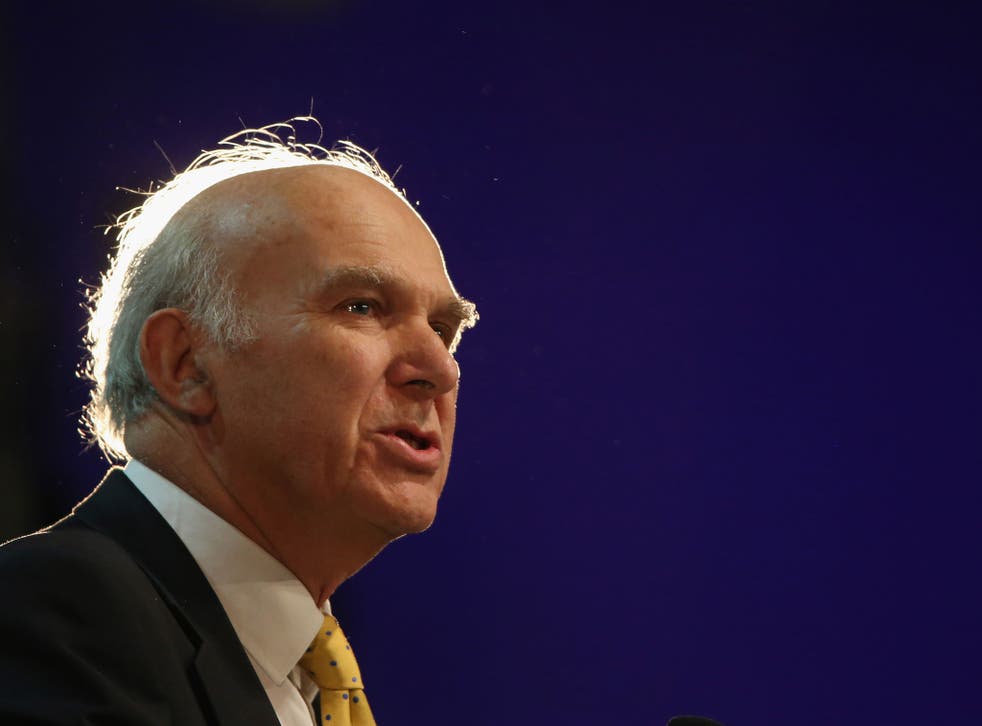 The controversy over the massive US-Europe trade deal known as TTIP raged on this week as the union leader Len McCluskey said business secretary Vince Cable's behaviour had been "disgraceful" in failing to ensure the NHS was protected.
The government says TTIP will create jobs and economic growth by reducing tariffs, harmonising regulations and generally making it easier for British businesses to trade with the US.
But unions and a plethora of NGOs are concerned about an element in the agreement which they say could pave the way for US multinationals to sue future British governments if they try to reverse the recent privatisation of large parts of the NHS.
These concerns relate to a clause that allows companies to litigate against governments for taking actions which jeopardise their profits.
The Independent has learned that, in the face of a tide of anti TTIP protests in the UK and across Europe, Mr Cable recently wrote to all MPs to say such concerns were "misplaced", adding that there were "misunderstandings about what investment protection provisions [the] treaties offer investors."
These claims have provoked Unite leader Mr McCluskey to respond in a letter saying: "I find it disgraceful that you have failed to address the serious threat that TTIP presents to our NHS."
He adds: "This seems to be part of a pattern of misleading information on the Government's NHS sell-off. The CEO of NHS England, Simon Stevens, has recently been trying to suggest that NHS privatisation is unstoppable because of rules introduced by Labour in 2006.
"We both know that the protections for the NHS that applied in 2006 were removed by your Government's Health and Social Care Act (HSCA) in 2012, which decoupled the English NHS from the Government."
The letter goes on: "Now I read your claims that concerns about TTIP's impact on the NHS are "misplaced" and am faced with the dubious arguments your letter offers in its attempt to defend the government's position of including the NHS in TTIP."
Stating that "there are no misunderstandings", he says the TTIP rule would offer private companies tribunals held in secret, outside the UK legal system, that the tribunals can award "unlimited sums of British taxpayers' money with no right of appeal" and that US investors "have form" in taking such cases, launching more than twice as many as those from any other country.
The government has previously countered these arguments, saying similar tribunals are commonplace in other trade deals.
When asked by the Independent about Mr McCluskey's letter, Mr Cable said: "There is no question of this trade deal being used to promote an ideological agenda for the NHS.
"There is no suggestion that the TTIP negotiations could be used to undermine the fundamental principles of the NHS or to advance privatisation.
"Tribunals under TTIP will not be able to override UK laws and most will be open to the public with documents publicly accessible.
"I am committed to securing the best deal for UK businesses and consumers.
Join our new commenting forum
Join thought-provoking conversations, follow other Independent readers and see their replies