US dollar rises due to hints Federal Reserve will hike interest rates in March
Federal Reserve Bank of Philadelphia President Patrick Harker said in a speech on Monday that March 'is on the table' for possible action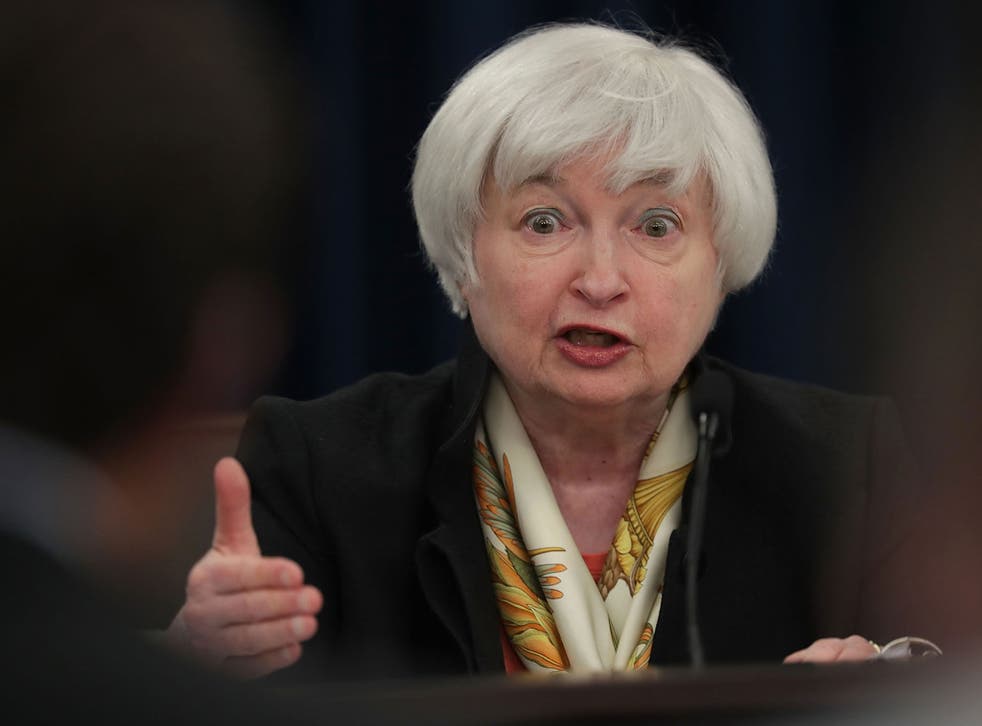 The US dollar continued to recover on Tuesday from a recent bout of selling, supported by comments from a US Federal Reserve official suggesting that the bank has not ruled out an interest rate hike as soon as next month.
In afternoon trading in London, the dollar index, which measures the buck's strength against a basked of other major currencies, was up around 0.34 per cent on the day at 100.2, having earlier risen as much as 0.6 per cent.
The dollar was also around 0.45 per cent higher against the euro, although it was 0.2 per cent down against sterling.
Patrick Harker, the president of the Federal Reserve Bank of Philadelphia, said in a speech on Monday that action "is on the table" for March, but that it depends on economic data between now and then.
He said that last week's jobs report, coupled with strong growth figures, was an encouraging sign of the economy's resilience.
According to official data published on Friday, total US non-farm payrolls rose by 227,000 in January, much higher than the 175,000 expected by economists.
The unemployment rate, however, ticked up to 4.8 per cent from 4.7 per cent due to an increase in the participation rate to 62.9 per cent from 62.7 per cent the previous month.
The Fed is due to hold its next interest rate meeting on 14 or 15 March and Mr Harker is the second official of the bank to indicate in recent weeks that a rate increase could be announced then.
John Williams, his colleague from San Francisco said last week that he thinks it is possible that a move is announced at the March meeting.
Higher interest rates tend to support a country's currency and during morning trading in London the dollar was trading up against both the euro and the pound, despite having last week hit its lowest level against a basket of currencies since mid-November.
The controversial orders Donald Trump has already issued

Show all 9
"Traders in the City seem to have woken up to the prospect of the Fed tightening interest rates quicker than they'd thought," Neil Wilson, a senior market analyst at ETX Capital, said. He said that Mr Harker's comments had "thrown the cat among the doves a bit as the last FOMC meeting suggested the Fed was not likely to raise rates until the summer".
Accentuating the dollar's move, the euro sharply fell on Tuesday to €1.0694, hit by political fears across Europe stemming from both Greece's debt woes and upcoming presidential elections in France.
Register for free to continue reading
Registration is a free and easy way to support our truly independent journalism
By registering, you will also enjoy limited access to Premium articles, exclusive newsletters, commenting, and virtual events with our leading journalists
Already have an account? sign in
Register for free to continue reading
Registration is a free and easy way to support our truly independent journalism
By registering, you will also enjoy limited access to Premium articles, exclusive newsletters, commenting, and virtual events with our leading journalists
Already have an account? sign in
Join our new commenting forum
Join thought-provoking conversations, follow other Independent readers and see their replies