A View from the Top: James Wildman, chief executive of Hearst UK
Hearst UK sells four million magazines a year in the UK and has 17.5 million visitors per month to its online titles – which include digital-only sites such as Digital Spy and Net Doctor
Margareta Pagano
Friday 09 February 2018 14:41 Comments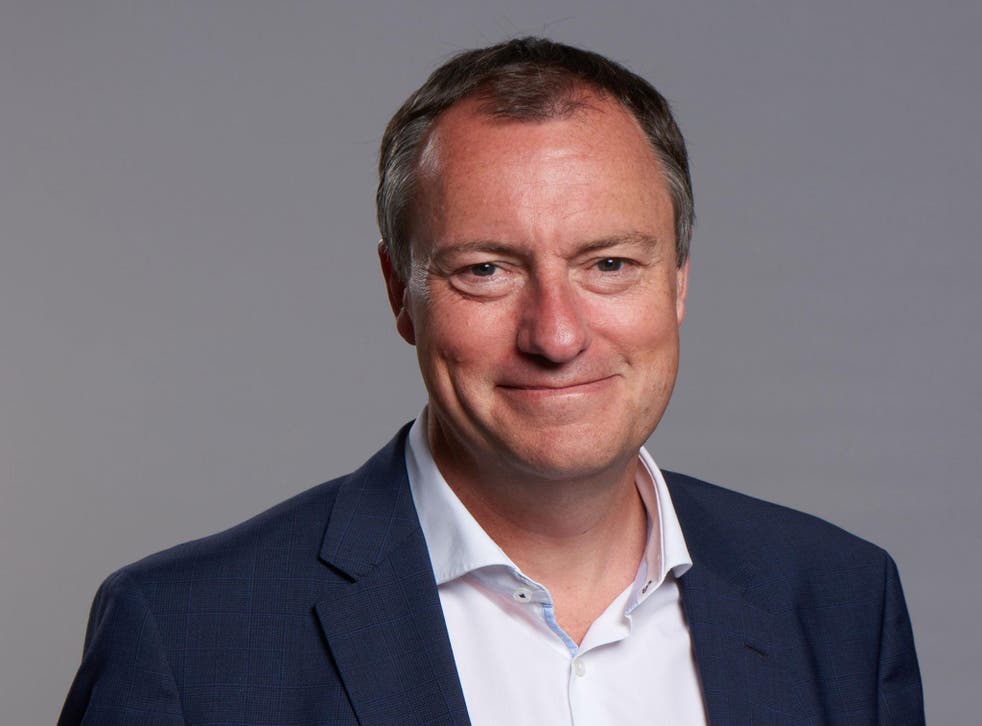 When James Wildman was a teenager, he was a teeny bit jealous of his brother, Andrew, because his initials spelt out A Wildman. So when he and his wife, Mandy, had their first son, he suggested they call him Theo, so that his name could easily become The Wildman.
His wife sensibly declined, and their son was named Josh. Wildman tells the story with great relish and a huge roar after I ask what it's like having such a great name. He lived up to his name while young, he says, but suggests the W should now be turned over to be an M, making Mildman. Not sure I believe that. More of a showman perhaps, such is his enthusiasm for the 22 magazines that he runs for the giant Hearst media empire in the UK. Or, as Wildman describes them: "Premium brands. We are in the passions business."
And so they are. If you are a magazine junkie, they are your crack: at the top there is the most chichi of all, Harper's Bazaar, Elle, the biggest fashion magazine in the world, Good Living, Cosmopolitan – "for women who don't take life lying down". Holding the crown, though, is Good Housekeeping, the UK's biggest selling magazine with a huge 500,000 monthly readers, and "a family journal conducted in the interests of the higher life of the household" since the end of the 19th century.
For the more demanding new man there are Men's Health and Esquire, while weeklies such as Real People, Reveal and Inside Soap weeklies chronicle real lives as well as those of the characters from soaps.
"We exist to help people get more out of life. It's as important to us that people can catch up on the latest plot line in EastEnders or how to bake cakes, run a marathon or knowing what the latest fashion look is."
On that score, Wildman knows his onions too: for this, he thanks his wife and mother as his unofficial focus group. "Vogue is about the dress. Elle is about the woman in the dress. I'm a big fan of Vogue – it's not ours so I don't want to knock it – but it's not Harper's Bazaar."
"Harper's is the most luxurious magazine out there and edited by the brilliant Justine Picardie. You know she interviewed Escobar while working for newspapers?"
Hearst UK sells four million magazines a year in the UK and has 17.5 million visitors per month to its online titles – which include digital-only sites such as Digital Spy and Net Doctor. Cosmo had a record 8 million visitors last December, and its Snapchat channel had 3.3 million unique monthly viewers.
Advertising is holding up well, he says. Not surprising as readers spend an average 50 minutes with their Hearst magazines: time that other media moguls would kill for. Circulation numbers are good too, with the latest ABC figures showing Elle, Cosmopolitan and Harper's Bazaar increasing circulation despite the magazine market declining overall.
As well as magazines, he also runs Hearst Live, which organises events such as the Esquire Townhouse and Dior showcase and Hearst Made, which produces content for outside customers such as Asda.
Trust is the secret of success. he says."Our readers trust our magazines, and that's crucial. Have you seen the latest Edelman Trust Barometer? Well, it shows trust in the media and social media, because of fake news, is rock bottom. People are anxious, and a lot of the media reinforces that view."
Which is why, he says, there is a "gravitational pull back to trusted brands that have journalistic integrity" and why he believes there are signs of a detox against social media. "People are rethinking how they use their phones and social media. Did you know that the average person scrolls the height of the Eiffel Tower every day on their phones? Isn't that extraordinary?"
Yet Hearst is not complacent about technological change, and all its magazines have standalone online sites. And he is concerned by the dominance of Google and Facebook, the tech behemoths that gobble up content and advertising with growing impunity.
Time for them to be broken up? He shakes his head: "I am not a regulator. People must make up their own minds. However, together they have up to 40 per cent of all ad revenues in the UK. I would ask, is that fair? And some of them don't pay tax."
Tighter advertising and content for free is why the US parent has been diversifying like fury, acquiring new companies in business data and software to balance out the downturn in consumer media. It also owns the Fitch ratings agency and recently splashed out on Rodale, owner of Men's Health, Bicycling and Runners' World and another 60 or so titles, has a stake in the Kobalt, the global music publishing business and in Buzzfeed. The strategy is working – Hearst made record profits of $3.5bn last year, for the seventh year running, and is still on the acquisition trail with a big war chest to spend. Indeed, Hearst's founder, the legendary William Randolph Hearst, whose media empire was once the biggest in the world, stipulated in his will that every dollar of profit earned should be reinvested in the company.
Profits in the UK are good, says Wildman, but cannot say how much as Hearst is a private company and does not break down the individual businesses.
Biggest business scandals in pictures

Show all 20
But they are good enough for Wildman to be moving his 800 staff from their offices in Broadwick Street in Soho, where we meet, to the impressive new LSQ London building in Leicester Square later this year. "It's going to be fantastic having everyone in one space. At the moment we are in tiny offices like rabbit warrens and lots of people don't know each other across the titles. That's going to change."
And how. Hearst is taking all six floors of the LSQ, sharing the sixth floor with the NFL Association and, after advice from 'agile' working experts, everyone will work together in zones. Not an office in sight.
"Some people are still in a state of shock," he says, laughing. "No one has their own office – not even me."
Wildman turned up for work at Hearst last April after being headhunted from Trinity Mirror, where he was chief revenue officer. Before Trinity, he was managing director at Yahoo and head of Virgin Media's television sales. He had considered being a journalist while working for the BBC press department after studying business at Bristol University: "But I found journalists too cynical."
It's not an obvious route into the glitzy world of Harper's Hollywood glamour with Elie Saab or to whether Phil framed Vincent in EastEnders. How did he get here? "I was cheap," he says, deadpan. "No, seriously, Hearst wanted someone with commercial knowledge of editorial, TV and digital experience, and finding new areas of business. I like getting my arms around things, making changes."
Register for free to continue reading
Registration is a free and easy way to support our truly independent journalism
By registering, you will also enjoy limited access to Premium articles, exclusive newsletters, commenting, and virtual events with our leading journalists
Already have an account? sign in
Join our new commenting forum
Join thought-provoking conversations, follow other Independent readers and see their replies