VW emissions scandal: Volkswagen 'facing corporate manslaughter charge' over rigged tests
Transport minister Robert Goodwill says charge may be considered if legal advice suggests it could be successful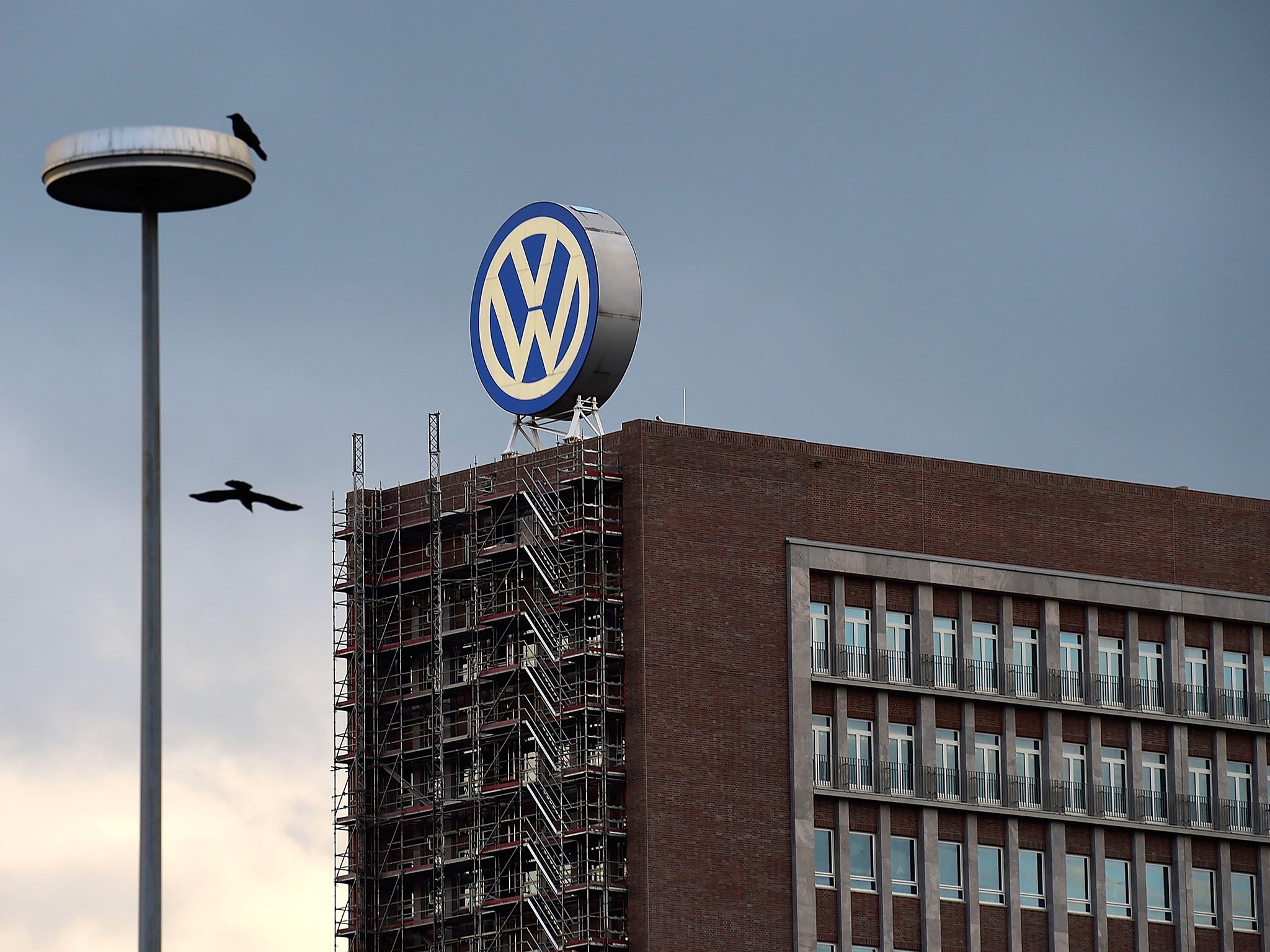 Volkswagen could be prosecuted on a corporate manslaughter charge over rigged diesel emission tests, ministers have said, as the Government faced questions from MPs over the number of deaths that could be attributed to the scandal.
Transport minister Robert Goodwill told the Environmental Audit Committee that a corporate manslaughter charge may be considered if legal advice suggests it could be successful.
Mr Goodwill said there were "a number of areas" where prosecution could be brought. Asked whether corporate manslaughter was an option he said: "That's probably something that's above my pay grade to decide – whether a prosecution of that type might be successful. But certainly if it could be proven that a case like that could be brought then certainly that could be open."
It would be for law enforcement authorities, rather than the Government, to bring forward a corporate manslaughter case against the company.
Thousands of people die every year as a result of nitrogen oxide (NOx) air pollution, with diesel vehicles the main cause.
Volkswagen has admitted to adding "defeat devices" to millions of its vehicles to enable them to produce dramatically less NOx pollution in lab tests than they do on the road. However, it is not yet clear how many deaths could be linked to increased emissions as a result of the scandal.
In the UK, 1.2 million affected cars will be recalled, starting in early 2016. A spokesperson for Volkswagen said that the procedure for removing the defeat devices was still being developed by experts in Germany and it is still unclear whether the adjustments will actually reduce NOx emissions.
Experts at Kings College London estimate around 5,800 premature deaths in the UK can be linked to diesel emissions from vehicles.
Other avenues for legal action against Volkswagen could include a prosecution based on misleading testing authorities, or an investigation through the Competitions and Markets Authority, Mr Goodwill said.
Ministers also faced questions over how much they knew about discrepancies in testing before Volkswagen's deception came to light last month.
Research carried out six years ago by the Department of Food and Rural Affairs (DEFRA) suggested that pollution levels in real world engine tests were consistently higher than those recorded in lab settings. A further report in 2011 identified an "inadequate testing regime".
But appearing before the committee, DEFRA minster Rory Stewart said that discrepancies between the two types of test had been public knowledge for several years. Ministers had, however, not been aware before the VW scandal of any manufacturer actively "cheating" the test, he said.
"In other words what we thought the problem was, was that the test was no good," he said, adding that minsters had pushed for an emphasis on real world testing at the European Union's Environment Council.
"We'd set up a test where we'd revealed the rules so clearly to the manufacturers that they were designing cars which were exactly designed to mimic those tests and perform against those test. It would be like producing for a student preparing for an exam all of the details of how that exam was going to be conducted," he said.
Mr Stewart said that the Government's goal was to halve the number of deaths attributable to air pollution by 2030, and that this target would be aided by Europe strengthening the testing regime for vehicle engines.
Caroline Lucas, the Green Party MP for Brighton Pavilion, questioned how hard ministers had been lobbying for tougher tests. In the last parliament, she said, ministers held 116 meetings with representatives from car manufacturers and only two with clean air campaigners.
"If it was known [that tests were inadequate]…and there was all of this pushing and in the meantime people are dying, it doesn't seem the pushing has been commensurate to the challenge that is out there," she said.
A spokesperson for Volkswagen said the company could not comment on potential legal proceedings.
Join our commenting forum
Join thought-provoking conversations, follow other Independent readers and see their replies