We should be proud to be European, say Sir Richard Branson and Mark Elborne
Bosses of Virgin and General Electric add voices to the pro-EU campaign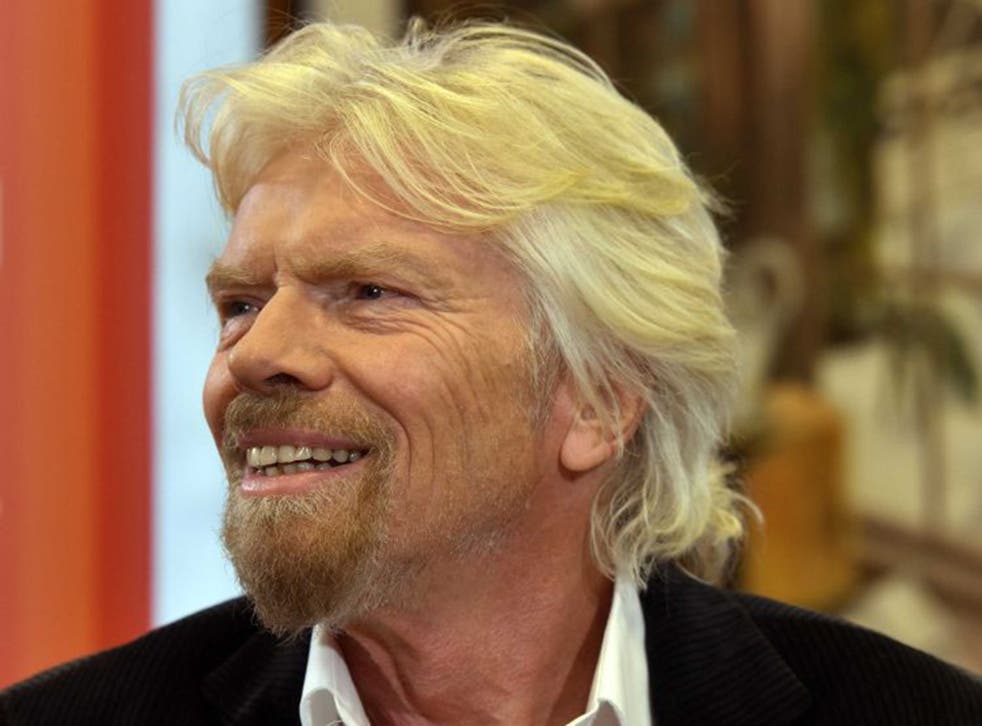 Sir Richard Branson and the boss of General Electric UK have made some of the most heartfelt pleas yet for Britain not to leave the European Union.
While a growing list of captains of industry have been showing their opposition to a Brexit already, none is likely to capture the public imagination as much as the Virgin founder, who has the unusual status of being both a wealthy businessman and popular among the general public.
He declared that the British should be "proud" of being Europeans rather than even contemplating leaving.
"The wonderful situation we have at the moment, there's this enormous trading bloc, you can treat it just as if it's the UK. You can trade anywhere within Europe, so how anybody would want to go back to the days where all these barriers were up, I just find it inconceivable."
He denied Eurosceptic claims that the EU was a gravy train for an army of bureaucrats, declaring that it was run by a similar number of people as "a city like Birmingham".
Speaking on the BBC's Andrew Marr Show, he added: "We're the first generation that haven't been to war in Europe … we spend time with each other, we marry each other, we live in each other's countries, we're not going to go to war with each other."
He said being part of the big trading bloc gave British companies more clout when negotiating, particularly in trade and airline deals.
He was speaking shortly after GE's UK and Ireland boss, Mark Elborne, warned that an EU exit would be "hugely damaging and cause a lot of difficulties in the short term".
The US-owned multinational employs 18,000 in the UK, many in skilled and high-paying engineering jobs at 40 manufacturing plants. "We want to be part of a trading group where we can continue to benefit from the lack of barriers, we want to benefit from large-scale trade agreements, the convergence of standards, and we want to be able to operate seamlessly between our different businesses across Europe."
Mr Elborne and Sir Richard differed, however, over the importance of renegotiating Britain's relationship with the EU. Mr Elborne declared that reform in Europe was "critical" to his company, where Sir Richard was far less concerned: "If they need to tinker with one or two of these things in order to make sure that we don't end up doing something more catastrophic, like leaving Europe, that's fine by me."
Meanwhile, The Sunday Times reported that the Mayor of London, Boris Johnson, could call for a No vote to Europe as a tactic to make EU leaders realise how serious Britain is about reform. That would enable the Prime Minister to secure better reforms and then win a Yes vote in a second referendum.
Join our new commenting forum
Join thought-provoking conversations, follow other Independent readers and see their replies