Winklevoss twins are now bitcoin billionaires
It is believed they are the first public figures to see their investment hit $1bn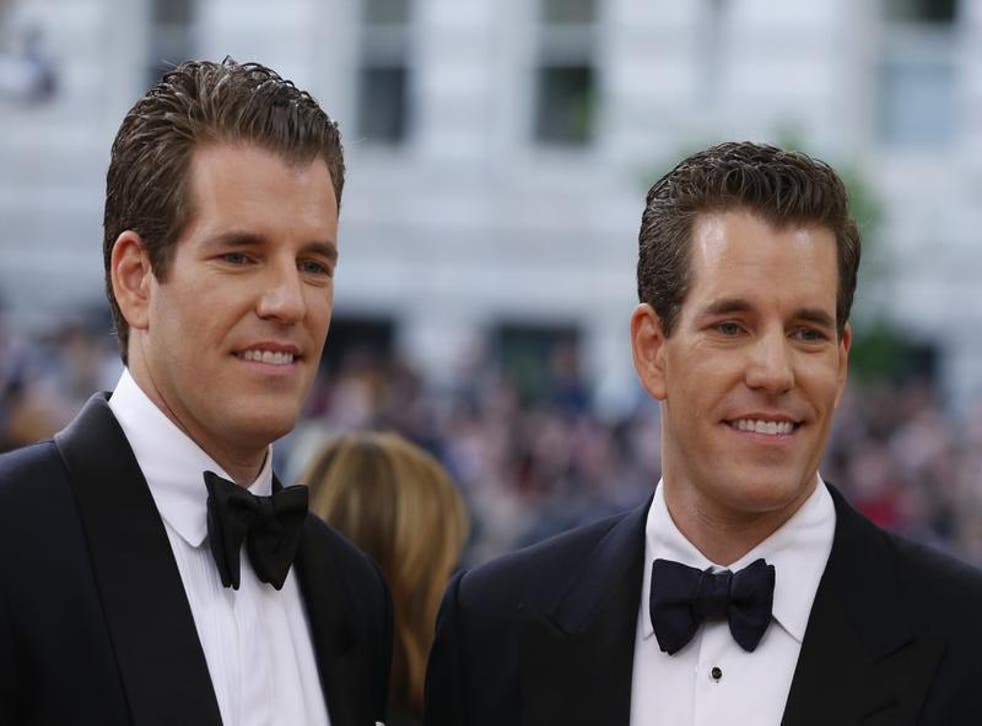 Cameron and Tyler Winklevoss, the identical twins famous for their legal battle with Mark Zuckerburg over the ownership of Facebook, have become bitcoin billionaires following a surge in value of the currency over the past year, according to The Telegraph.
The Harvard University-educated rowing brothers sued the Facebook founder in 2004, claiming he stole their idea for the social networking site.
Although their action for control of the company was unsuccessful, they were awarded a settlement of $65m (£48m) in 2008, out of which they used $11m to invest in bitcoin at $120 a coin in 2013, The Telegraph reported.
Their holding is now believed to be worth just over $1bn, according to the paper.
Even though the surge in value of bitcoin has made many of its backers millions, the Winklevoss twins are believed to be the first public figures to have seen their investment hit $1bn.
Last year, the brothers launched a digital currency exchange called Gemini, which allows investors to buy and sell bitcoin.
"We see bitcoin as potentially the greatest social network of all," Tyler Winklevoss told the Financial Times in 2016.
It has been a rollercoaster ride for the digital currency in the past week.
After surging past $11,000 on 29 November, bitcoin's value fell to nearly $9,000 in volatile trading, before recovering at the weekend.
It hit a new record high of $11,831 on Sunday night according to CoinDesk's bitcoin price index, before dropping sharply and then stabilising on Monday morning.
Join our new commenting forum
Join thought-provoking conversations, follow other Independent readers and see their replies