Women's sport proves the best buy for business
Men's sport does not offer the same value for money to potential sponsors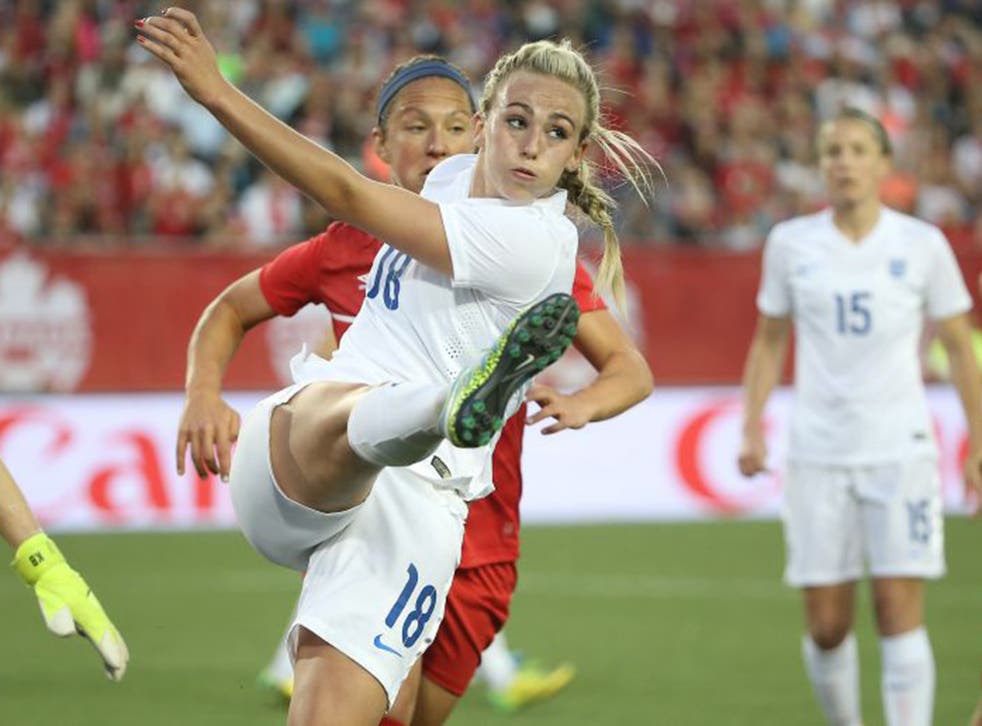 For players and spectators it's fast and skilful; for sponsors it's now competitive value of money. Everyone's a winner, it seems, when it comes to women's sport.
After years of struggling for recognition, FA Women's Cup is to receive sponsorship worth millions of pounds from the energy firm SSE, guaranteeing the final at Wembley for the next four years and providing proof of a cultural shift in perceptions about women's sport.
And the deal announced last week follows news of other recent partnerships between the South Korean car firm Kia and women's cricket, the banking group Investec and women's hockey, and Microsoft and the Women's Sport Trust.
The sponsorship of the women's Boat Race earlier this year by management firm Newton was seen as so groundbreaking that Clare Balding missed the Grand National to commentate, despite her brother training one of the favourites.
Women's sport hasn't always been this blessed. When sport was first organised professionally, over a century ago, there was a view that women's athletic activities should be confined to sex and waitressing. Baron de Coubertin, founder of the modern Olympic movement, thought girls should just "stand about with garlands".
As recently as last autumn, three days after Marlie Packer had been crowned a Women's Rugby World Cup champion in the victorious England team, she was back at work as a plumber. But in the background, nothing less than a social revolution has been taking place.
With the BBC, BT Sport and Sky all expanding their coverage of women's sport and the impact of London 2012, greater professionalisation of women's sport and incursions into the male sport-sponsorship market, many businesses have studied the return on sponsorship investment and concluded that it makes sense.
"Less than half of one per cent of sport sponsorship is invested in women's sport," said Tom Kingsley, director of sport and sponsorship at EY. "Business is about making a return on investment [ROI]; look at the return some companies have made on their investments in sport and it's clear that a huge ROI can be generated. In business terms, women's sport is an emerging market and offers great potential."
Jamie Brookes, trustee of the Women's Sport Trust, says women's sport is significantly cheaper to access than men's by "a factor of about 30". Yet, he says, as far as value goes, "you are getting the same strength of characters, calibre, work ethic and connection to the community". And those are all aspects of the sector that are of huge value to businesses.
With evidence suggesting that women make 75 per cent of the spending decisions in a household and that one in five are the main breadwinners in their family, big-ticket items such as cars are increasingly bought on their say so. It is "a no-brainer" that businesses should appeal to them, according to Microsoft UK managing director Michel Van der Bel.
It was no coincidence that Y Sport, a sports management and sponsorship consultancy launched last month and solely focused on women's sport, was attracted by what it perceived to be a gap in the sponsorship market. Its founder, Sally Horrox, also a consultant to the FA, said: "Sponsoring women's sport is a tangible way for businesses to demonstrate that they care about the girls and women in their workforce. In a cynical world, it's about actions speaking louder than words.
The response has been positive. The opening game of the Women's World Cup pulled in more viewers than Sky Sports' coverage of Barcelona vs Juventus in the Champions' League final on the same night. True, that game was also shown free-to-air on ITV, but the gathering power of women's sport is clear.
In the 1970s, Rachael Heyhoe Flint, the England women's cricket captain, regretfully had to refuse sponsorship for her cash-strapped team from a company that had the word "rubber" in its name; at the time, it was felt that a connection to condoms could only represent the social abyss. So for the team it was back to self-funding and begging M&S for the odd blouse.
Those days, we can safely say, are now gone.
Register for free to continue reading
Registration is a free and easy way to support our truly independent journalism
By registering, you will also enjoy limited access to Premium articles, exclusive newsletters, commenting, and virtual events with our leading journalists
Already have an account? sign in
Register for free to continue reading
Registration is a free and easy way to support our truly independent journalism
By registering, you will also enjoy limited access to Premium articles, exclusive newsletters, commenting, and virtual events with our leading journalists
Already have an account? sign in
Join our new commenting forum
Join thought-provoking conversations, follow other Independent readers and see their replies