Your bills help British Gas to £600m profit
Big Six under scrutiny as Centrica figures enrage MPs and watchdogs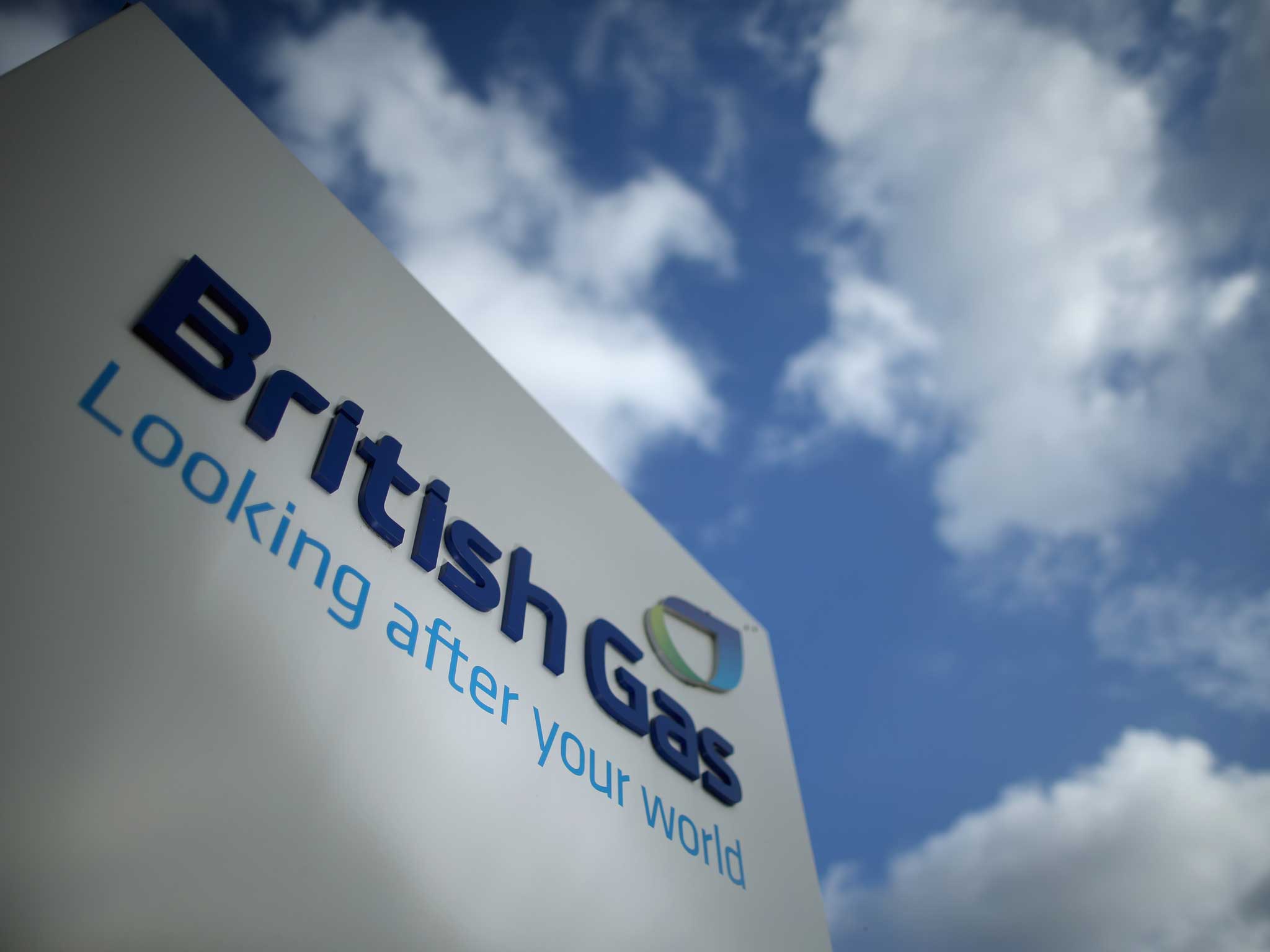 Anger towards the Big Six energy suppliers will intensify this week as British Gas-owner Centrica prepares to reveal a bumper £2.5bn profit while households struggle with rising energy bills.
The 2013 profits will be unveiled just a week after the Secretary of State for Energy, Ed Davey, called for regulator Ofgem to launch a full-blown investigation into the profits the Big Six make from selling gas to households. He said he suspected energy companies of overcharging, and identified British Gas as the supplier making the biggest profits from gas.
Centrica is set to announce on Thursday that its British Gas household supply arm made a profit of nearly £600m last year, helped by a 10.4 per cent hike in gas prices in November and an 8.4 per cent rise in electricity prices.
Politicians and campaigners said the bumper profits provided further evidence that showed the Big Six were overcharging customers in an uncompetitive market.
The Shadow Energy Secretary, Caroline Flint, said: "Yet again we see an energy company making huge profits on the back of spiralling bills for hard-pressed customers. The reason the energy companies think they can get away with treating their customers so poorly is because they know David Cameron will never stand up to them."
Ann Robinson, of the USwitch price comparison website, said: "If Centrica have increased their profits I think British Gas customers will be entitled to wonder whether they should have suffered a price rise just in time to provide more misery going into winter.
"This is why we do need Ofgem, the Office of Fair Trading, and the Competition and Markets Authority to take a long hard look at what is going on and come up with strong proposals for making this market work for all of us."
Adam Scorer, director of Consumer Futures, said: "The announcement of Centrica's huge profits will inevitably cause some anger at a time when so many consumers are struggling to pay their bills. But anger won't help consumers, only action to reduce their exposure to rising prices will."
Centrica's forecast profit for 2013 represents a 2 per cent increase on the previous year. The British Gas household supply component fell by about 2 per cent over the same period, as the impact of lower usage during the mild winter outweighed the higher prices, according to forecasts by Angelos Anastasiou, an analyst at stockbroker Whitman Howard. In December, British household gas usage was 9 per cent down on December 2012, because of warmer weather.
Chris Weston, managing director of British Gas, said: "Britain has one of the most competitive energy markets in the world." He said that British Gas profit margins were, on average, about 5 per cent after tax and that Centrica had invested £13.7bn in the UK, employs 30,000 people and pays about £1bn in tax.
British Gas cut its electricity and gas prices by 3.2 per cent in January after the Chancellor, George Osborne, shifted some green levies from household bills to the taxpayer.
A Department of Energy spokesman said: "While we don't comment on individual companies' results, we are pushing for much greater openness and transparency in the financial reports of all energy companies so that consumers know exactly how their money is being spent."
Join our commenting forum
Join thought-provoking conversations, follow other Independent readers and see their replies