Zero-hours contracts have been banned in New Zealand
Politicians from across the spectrum voted to outlaw the practice of hiring worker with no guarantee of minimum hours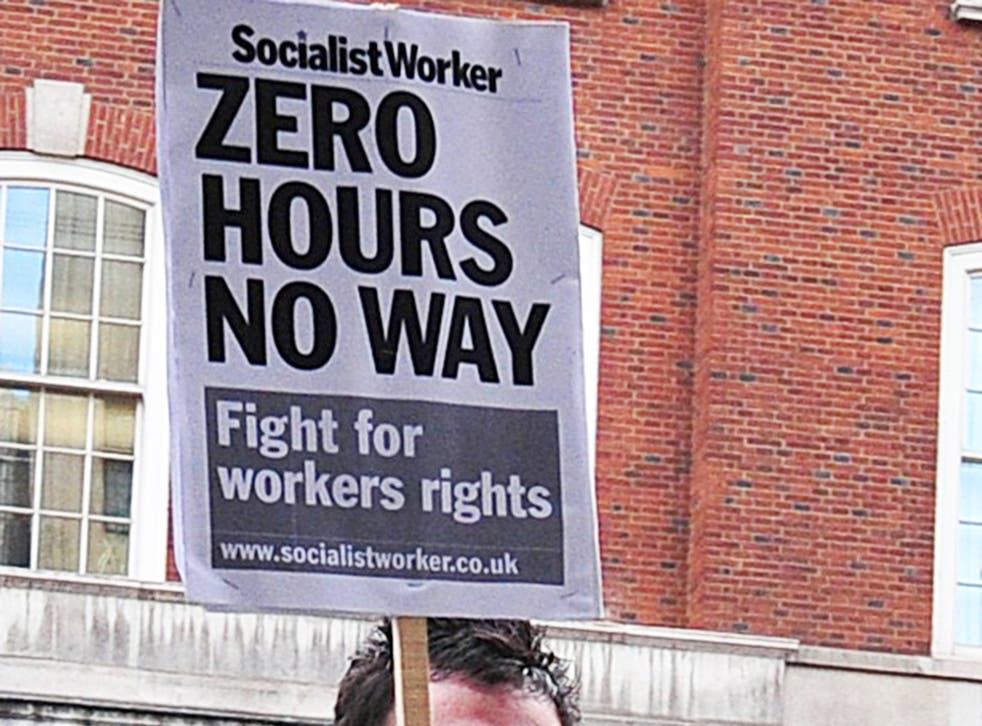 Zero-hours contracts have been banned in New Zealand in a unanimous parliamentary vote in a decision that union leaders say will affect hundreds of thousands of workers in the country.
Politicians from across the spectrum voted to outlaw the practice of hiring worker with no guarantee of minimum hours.
Mike Treen, leader of the Unite union in New Zealand, said that fast food workers around the world were closely following the parliamentary decision as many had joined forces to support the local campaign last year.
"It was like we had God sitting on our shoulder helping us out – it just went wild," Treen told the Guardian.
"This is an incredible victory and I am still shocked by it to be honest – the fact that the ban was unanimously supported in parliament is pretty unbelievable."
Jeremy Corbyn responded to the news on Twitter. "Zero-hour contracts have been banned in New Zealand - look what's possible when you put your mind to it," he tweeted.
Business news: In pictures

Show all 13
The number of workers on zero hours contracts in the UK increased by 15 per cent to 801,000 in the last three months of 2015 compared with a year earlier, an increase of 104,000 contracts, according to the latest figures from the Office for National Statistics.
One in 40 UK workers in the UK is on a contract that does not guarantee a minimum number of hours, the figures show.
Those people are statistically more likely to be young, part time, women or students compared to other people in employment.
Research published by the Trade Union Congress in the UK shows that average weekly earnings for zero-hours workers are just £188, compared to £479 for permanent workers.
Register for free to continue reading
Registration is a free and easy way to support our truly independent journalism
By registering, you will also enjoy limited access to Premium articles, exclusive newsletters, commenting, and virtual events with our leading journalists
Already have an account? sign in
Register for free to continue reading
Registration is a free and easy way to support our truly independent journalism
By registering, you will also enjoy limited access to Premium articles, exclusive newsletters, commenting, and virtual events with our leading journalists
Already have an account? sign in
Join our new commenting forum
Join thought-provoking conversations, follow other Independent readers and see their replies