The 'Rich Kids of London' are spending the summer on yachts and jet skis with celebrities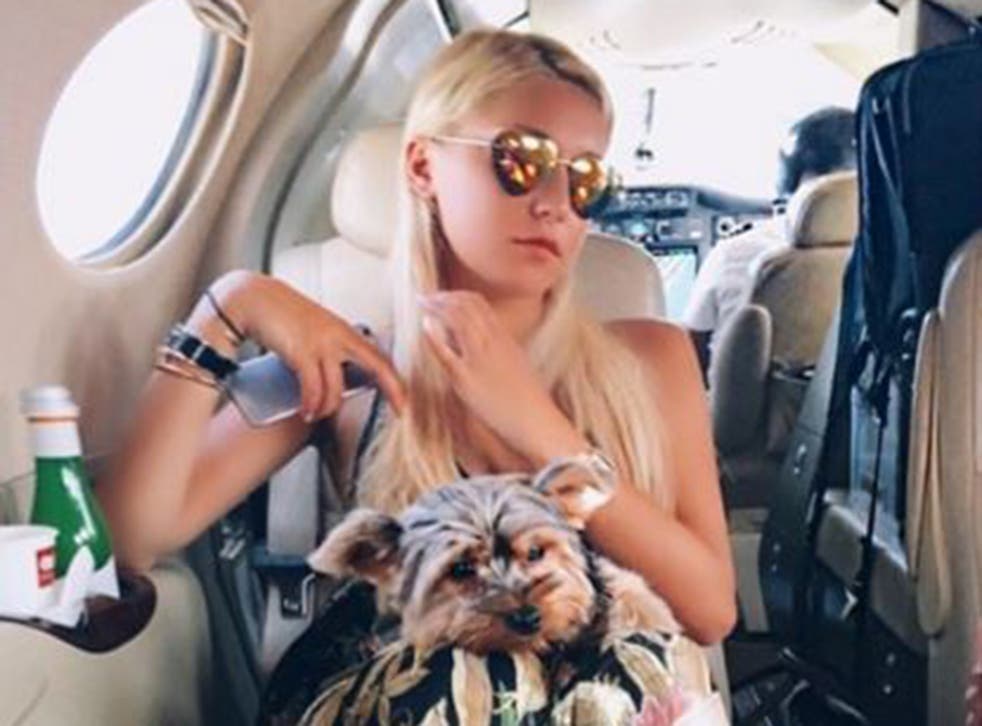 London's rich kids live every day like they're on holiday. And when they're on holiday, they travel and relax in even more luxury.
At least, that's how it seems on the 'Rich Kids of London' Instagram account, where the spoiled offspring of the city's wealthy post photos of their extravagant lives and receive thousands of likes (and hate-likes) from 140,000 followers.
This summer, the rich kids are travelling in private jets with celebrities to destinations like Mykonos and Dubai, according to the Daily Mail. When they get there, they spend their holidays partying on yachts, feeding boars in the sea, and sipping champagne by fancy hotel pools.
Below, a selection of photos from their over-the-top travels:
You won't find London's rich kids flying on a budget airline. Private jet is their preferred mode of transport, though they still look uncomfortable.
---
These people touched down in their helicopter in Italy to discover they packed too much stuff. Having too many designer things is a hardship.
---
Many have second homes -- and don't even appreciate them.
---
At the beach, Gordon Ramsay's daughter Holly went jet skiing with Brooklyn Beckham.
---
Her sister Megan Ramsay was there, too.
---
Entrepreneur Evan Luthra spent some time on the Greek island of Mykonos, where he posed with heavy bottles of vodka and champagne.
---
Tired after trying to lift so many bottles, he kicked back on a boat being pushed by another boat.
---
This rich kid spent some time on a much nicer boat that belongs to his or her dad.
---
A rich teen spent his or her 13th birthday in a memorable way, with a trip to Brazil courtesy of dad again.
---
For the ultimate Instagram, this girl posed with a boar in the sea in the Bahamas.
---
Not one to hang out with animals or even other people, this rich kid prefers to chill by the pool at fancy hotels.
---
By night, rich kids hang out in swanky bars and restaurants. This guy is pictured at Pier 7, a sleek building on the marina that houses seven posh restaurants under its roof, in Dubai.
---
Or they settle for parties in places like Monaco, where they sip giant bottles of champagne.
Read more:
• Analysts question the way Apple describes its data
• Mike Ashley has a plan to save BHS with no job losses
• Investors think central banks have lost their power
Read the original article on Business Insider UK. © 2016. Follow Business Insider UK on Twitter.
Join our new commenting forum
Join thought-provoking conversations, follow other Independent readers and see their replies