Should small firms be let off the hook when it comes to the new Living Wage?
Small Talk: We can't expect smaller businesses to absorb the same additional costs as big companies
David Prosser
Sunday 13 September 2015 20:24 Comments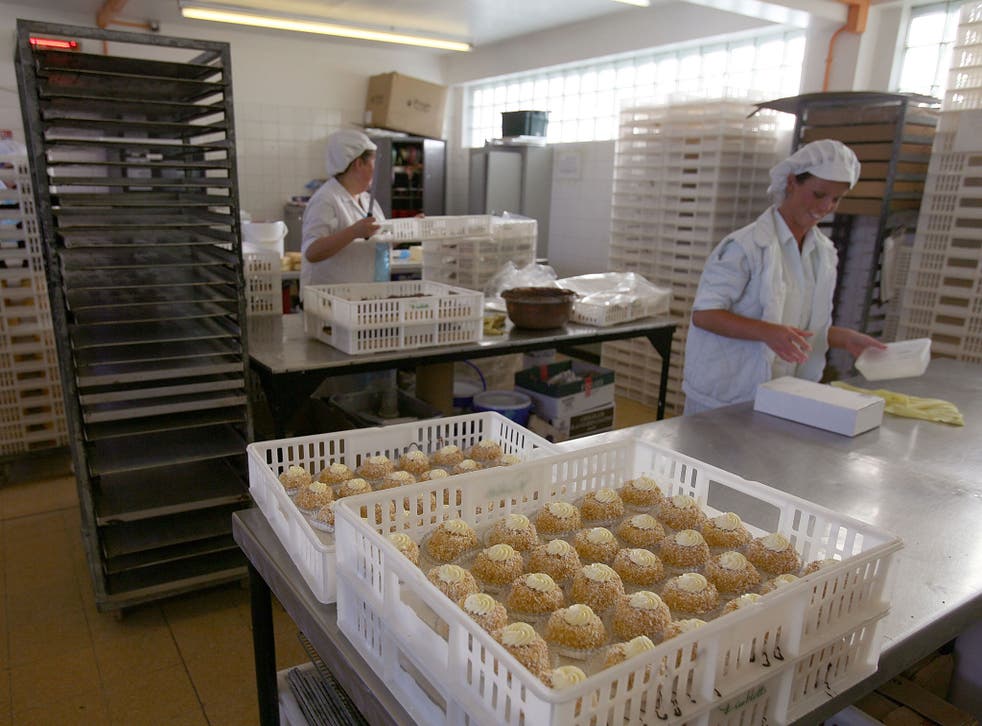 Are small businesses a special case? The chorus of complaints last week by employers worried about how they'll cope when the National Living Wage comes into effect next April included voices from the small business community, who warn they're likely to find it particularly difficult.
Nor is this the only employment issue small business employers are facing. The European ruling that mobile workers' first and last journeys of the day should be included in their working hours will also affect many smaller employers. And then there's the challenge of complying with the auto-enrolment pensions regulation: over the next 18 months, hundreds of thousands of smaller employers that have never offered a staff pension scheme will have to introduce one and start paying into it.
The idea that small businesses find it harder to adjust to these sort of challenges is well-established – this is why, for example, they have had longer to comply with auto-enrolment than their larger peers. Small firms tend to have fewer administrative staff to get to grips with regulation changes – they may also operate on tighter margins.
So does that mean we should let small businesses off the hook when it comes to the National Living Wage? Maybe they could be given longer to comply – an additional year at a lower rate, say – or permitted to pay a little less?
Well first, we don't yet know what small businesses really think about this issue, other than a few strident voices in media reports. The Federation of Small Businesses says it has not said anything publicly about the Living Wage because it is polling members for their views. It's also worth pointing out that there's little evidence that employers will suffer in the ways a small number are predicting. The introduction of the minimum wage, the best part of two decades ago, was presaged by the same warnings, but profits held up and there was no discernible effect on employment.
This is partly because there are well-documented benefits that come from paying staff more, particularly around productivity and staff retention. And smaller employers reap these gains just as much as larger companies do.
It would, in any case, be a strange message to send out if we were to exempt smaller businesses from the Living Wage. If we decide that all workers should receive a certain minimum income, it would be odd to suggest that those working for smaller employers are not equally deserving. The same is true with issues such as the ruling on working hours.
None of which is to say smaller companies should just be expected to put up with an ever-heavier burden of employment regulation and responsibility without some recognition that their shoulders are not so broad. There are plenty of ways to support small businesses so that the impact of reforms such as the Living Wage does not prove unbearable. Above all, this is what the tax system is for: a progressive tax framework is based on ability to pay.
There was a time when the Treasury recognised this. In 2000, larger companies paid corporation tax at a rate of 30 per cent, while smaller businesses paid only 20 per cent. Today, all businesses pay this lower rate. In other words, while large companies have seen their tax bills fall by a third, small businesses have had no additional help at all.
This is difficult to justify. We can't expect smaller businesses to absorb the same additional costs as big companies, while at the same time asking them to pay more tax relative to these larger organisations with deeper pockets.
The National Living Wage is an important initiative that will help many low-paid workers and reduce the extent to which taxpayers have to subsidise employers who don't pay decent wages. But let's take some of the gain from the policy and use it to support smaller companies that are going to find it difficult to cope.
Better broadband service is essential, say businesses
Are small businesses being short-changed by broadband providers? A report from the Federation of Small Businesses suggests that while almost all small and medium-sized enterprises now regard the internet as essential to their business, large numbers aren't happy with their service.
"Business customers feel confused by the complexity of the market and struggle to assess how new services would benefit their business," says policy director Mike Cherry.
The group is calling for a new code of practice for broadband providers to adopt when dealing with business customers, and a universal service obligation that would require providers to offer faster minimum speeds.
Problems of success overtake doubts over economy
Almost two-thirds of small businesses expect to grow over the next two years, a study from venture capital firm Albion Ventures shows, despite concerns about economic uncertainty and a shortage of skilled workers.
Its annual survey of 1,000 enterprises found that 61 per cent were anticipating growth – 39 per cent are expecting to take on new staff.
They said regulation was the biggest barrier to growth, but concerns about skill shortages was the second most often-quoted problem. Businesses in sectors more confident about their growth potential – including manufacturing, medical and health services – were most likely to warn about skill shortages.
"Many of the current barriers to growth are problems of success rather than failure," says Patrick Reeve, managing partner of Albion Ventures. "Concerns about access to finance have given way to shortages of skilled staff and insufficient management expertise."
Small Business Person of the Week: Eitan Boyd, Chief Executive, Stride Gaming
"We launched in 1999, to offer online bingo games in the UK with a British feel to them – previously it was all very American. We built two technology platforms and sold both before starting again with what we have now. We built it from scratch in 2010 and it's grown quickly.
"We operate through nine different brands. In online gaming we find this is the best way to acquire customers more efficiently and to extract more value from the brands. When someone gets fed up with playing one particular game with us, there are other brands we can cross-sell.
"We floated on the Alternative Investment Market in May, raising £10m. We said when we floated that we thought we'd make a profit [as measured by Ebitda] of £5m for our financial year, but we've exceeded that by 40 per cent and made more than £7m.
"The multi-brand strategy has been the key to that – our marketing has become more efficient and customers are staying with us for longer. We've also made a big push into mobile – a year ago, only 20 per cent of our revenues came from players on mobiles, but today it's more like 50 per cent.
"We're excited about the future. We'll continue to invest in mobile, but we're also thinking about international expansion. We're looking at Italy, Spain and Denmark, for example.
"Acquisitions are also a possibility – we're looking at opportunities to grow this way as well as organically."
Register for free to continue reading
Registration is a free and easy way to support our truly independent journalism
By registering, you will also enjoy limited access to Premium articles, exclusive newsletters, commenting, and virtual events with our leading journalists
Already have an account? sign in
Join our new commenting forum
Join thought-provoking conversations, follow other Independent readers and see their replies