Small Talk: Take that leap, says the India-born Cobra entrepreneur and critic of the Coalition's immigration policy Lord Bilimoria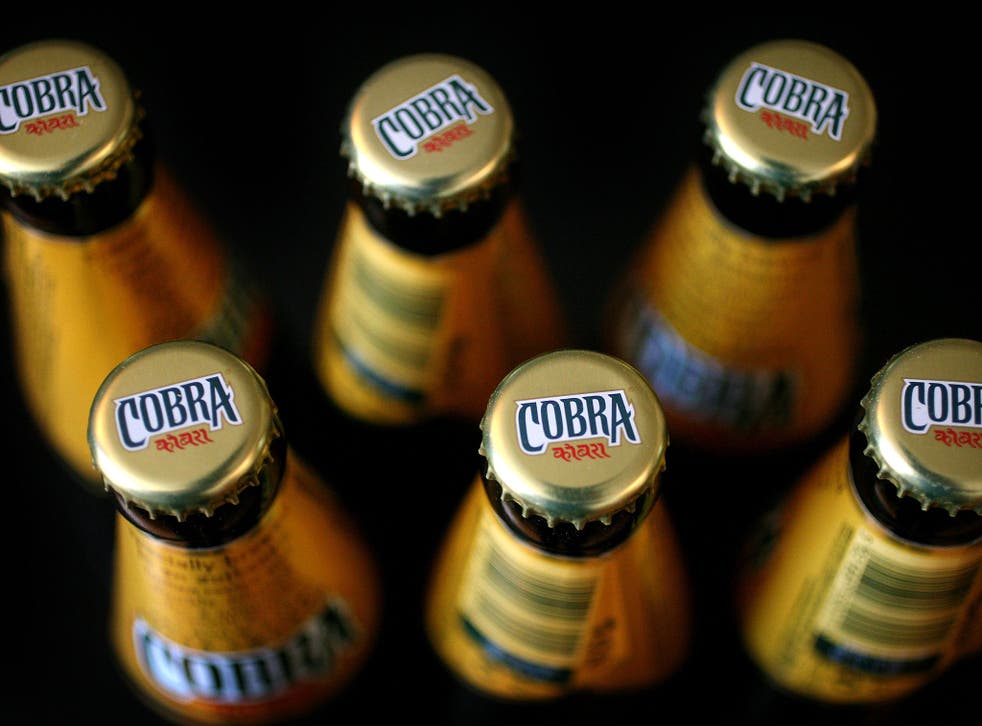 When I came to England from India as a student three decades ago, being an entrepreneur was frowned upon – it meant being a bellboy or carpet salesman," says Lord Bilimoria, the man behind Cobra beer.
That was in the 1980s, but the son of one of India's leading army commanders decided to shun a desk job in the City to take that entrepreneur title, launching his own lager.
It worked: despite a bumpy ride when his business nearly collapsed three times and went into administration with £71m losses five years ago, Lord Bilimoria today sells £52m-worth of Cobra a year. It is stocked in 98.6 per cent of Britain's Indian restaurants.
Entrepreneurship, too, has had a good innings in that intervening thirty years. "Britain today is a great place to be an entrepreneur – there's a huge amount of support, government schemes, start-up networks, business schools – entrepreneurship is celebrated in this country."
But as you would expect from his own background and his entrepreneurial bent, he is also a fierce critic of the Coalition's immigration cap. He says: "The Coalition Government's immigration policy is wrong. A crude cap and the target of getting it down to tens of thousands? It's mad, a very bad way of doing it. This country wouldn't be where it is without the contributions of ethnic and religious minorities in Britain."
Lord Bilimoria, who is now 52 and became the first Zoroastrian Parsi to join the House of Lords eight years ago, started Cobra at the kitchen table of a friend's house in Fulham. He had £20,000-worth of student debts, and nothing but an idea: "British lager was too gassy, English ale was brilliant but too heavy for Indian food"; he believed there was a gap in the market for a less fizzy beer to accompany a curry.
A friend's uncle, a retired businessman, knew a company importing seafood, which happened to be a subsidiary of India's largest independent brewery. The then-twentysomething Bilimoria decided to bring a curry-friendly beer to Britain.
Turning that gamble into a multi-million-pound drinks business means that now he has knocks on his own door from would-be business founders wanting advice.
"I say to them, you've got to take that leap, and have that big idea, then you need the guts to stick with it, because all the odds will be stacked against you, and you'll have little or no means."
Lord Bilimoria's closest shave with those stacked odds was in 2009, when Cobra went into a pre-pack administration.
Ultimately he signed a joint venture deal with the US brewer Molson Coors and is paying off creditors, as "you've got to do the right thing".
Today Lord Bilimoria says he is still fully in charge at Cobra, busy speaking at the House of Lords and, "if my health permits it, I don't want to retire, ever. Many of my colleagues at the Lords are in their eighties, or even nineties, they never stop and I love that."
He's not sure whether one of his four children, aged between 9 and 17, will take over Cobra one day, but says he is focused on "trying to bring them up in a way where they are hungry and never take anything for granted."
Small Business Person of the Week: Jamie Ward, Co-founder of PayasUGym with Neil Harmsworth
On my return from a year away travelling and a break from the corporate scene, I took a short-term contract job with a former colleague, Neil Harmsworth. The job was pretty mundane so that left plenty of time for Neil to hammer me with a multitude of business ideas he wanted to launch. Most were pretty rubbish but then he said, "what about an online network of gyms where you can buy flexible pay-as-you-go access?" From that moment both our lives changed.
We had been having issues accessing a gym while we were working on a client site for that particular job. No gym would let us access their facilities to simply work out – the barriers seemed endless. The need for a service that allowed you to search for gyms, compare prices and purchase passes to access facilities on a flexible basis seemed obvious and was soon backed up with a very positive response from a survey we ran to 3,000 recipients.
We set about changing an industry for the better and worked extremely hard to convince gym managers that flexibility was the way forward and ultimately beneficial to their business goals. It was extremely difficult at first but now we work with over 2,200 gyms.
We are currently building a new service which will allow customers to compare and purchase long-term memberships as well, which will launch in the next couple of months.
The journey has been tough, but we've never given up on delivering our vision. It's incredibly rewarding to see almost 250,000 people getting fitter and healthier using a service we created.
Interview by Toby Green
David Prosser is away.
Join our new commenting forum
Join thought-provoking conversations, follow other Independent readers and see their replies