TalkTalk CEO Dido Harding sees pay almost triple despite cyber attack affecting 160,000 customers
Her salary increased from £538,000 to £550,000
Zlata Rodionova
Monday 20 June 2016 16:53 Comments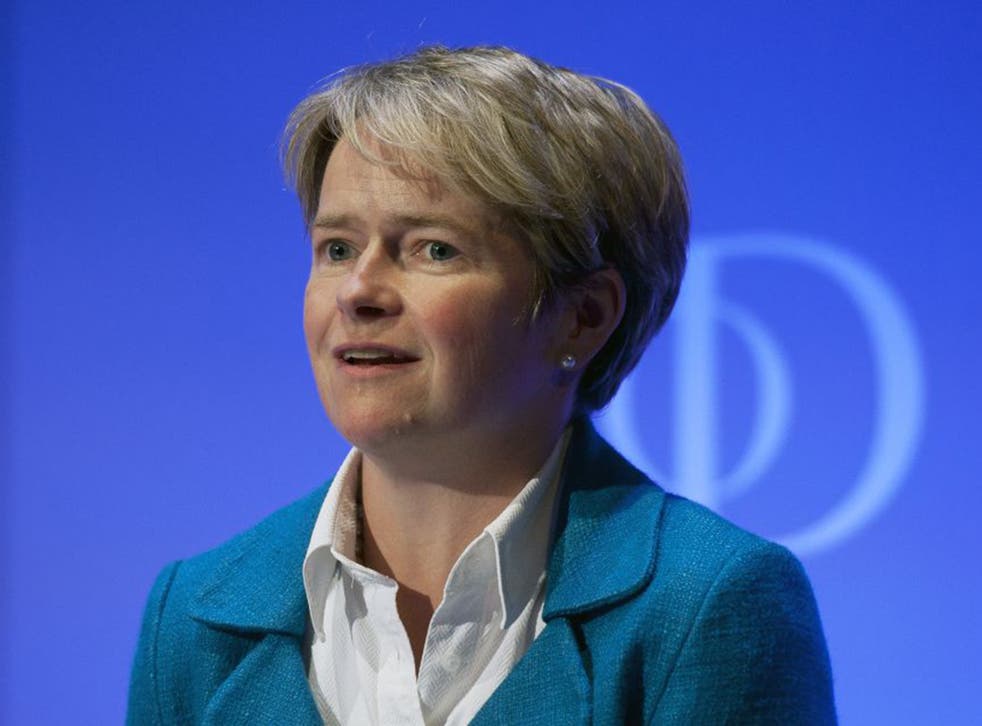 TalkTalk chief executive Dido Harding has seen her 2015 pay almost triple to £2.8 million, despite presiding over the firm in the year it was hit with a cyber attack that caused profits to halve.
In October, TalkTalk suffered from a cyber-attack which cost the firm as much as £80 million and the loss of 101,000 subscribers.
Dido Harding's total income rose to £2.8 million in 2015, up from just over £1 million the year before, according to the firm's annual results.
Her salary increased from £538,000 to £550,000, thanks to the company's £1.9 million long term incentive plan, which was awarded at the end of the previous year.
Harding has pledged to donate a further £220,000 annual bonus to the Ambitous About Autism charity.
The bonus figure represents half of what she took home the year before as the TalkTalk remuneration committee cut bonuses from 62 per cent of basic salary to 40 per cent.
TalkTalk profits more than halved after an attack on its systems last October resulted in 160,000 customers' credit card and bank card details being exposed.
Profits fell to £14 million compared to £32 million a year earlier.
Harding admitted that last October was a challenging period for the company.
"Throughout the cyber-attack, we worked hard to put our customers first, and we know that they have appreciated our efforts and our honesty throughout."
"Nevertheless, last October was a challenging period for TalkTalk and its customers and, in recognition of that, I have made a personal decision to donate my bonus to our charity partner," she said.
Biggest business scandals in pictures

Show all 20
The decision to donate her bonus came as the Culture, Media and Sports committee recommended that a portion of executive pay should be linked to effective cyber security.
Companies should also include their cyber securities and data protection strategies in their annual report, the committee suggested
Jesse Norman MP, Chair of the Committee, said cyber security is a critical issue for consumer confidence and increasingly important for the UK company.
"Companies must have robust strategies and processes in place, backed by adequate resources and clear lines of accountability, to stay one step ahead in a sophisticated and rapidly evolving environment. Failure to prepare for or learn from cyber-attacks, and failure to inform and protect consumers, must draw sanctions serious enough to act as a real incentive and deterrent.
"Everyone must take the lessons from the Talk Talk breaches as a wake-up call – both in how they prepare to prevent cyber-attacks, and in how they deal with their consumers when those attacks occur," Norman said.
Register for free to continue reading
Registration is a free and easy way to support our truly independent journalism
By registering, you will also enjoy limited access to Premium articles, exclusive newsletters, commenting, and virtual events with our leading journalists
Already have an account? sign in
Join our new commenting forum
Join thought-provoking conversations, follow other Independent readers and see their replies