Transforming London for Olympics inspires a way to unite British business
Inside Cisco House there's a technological revolution going on – taking the way the Games has taken shape to highlight what can be achieved when we pull together, says Rhodri Marsden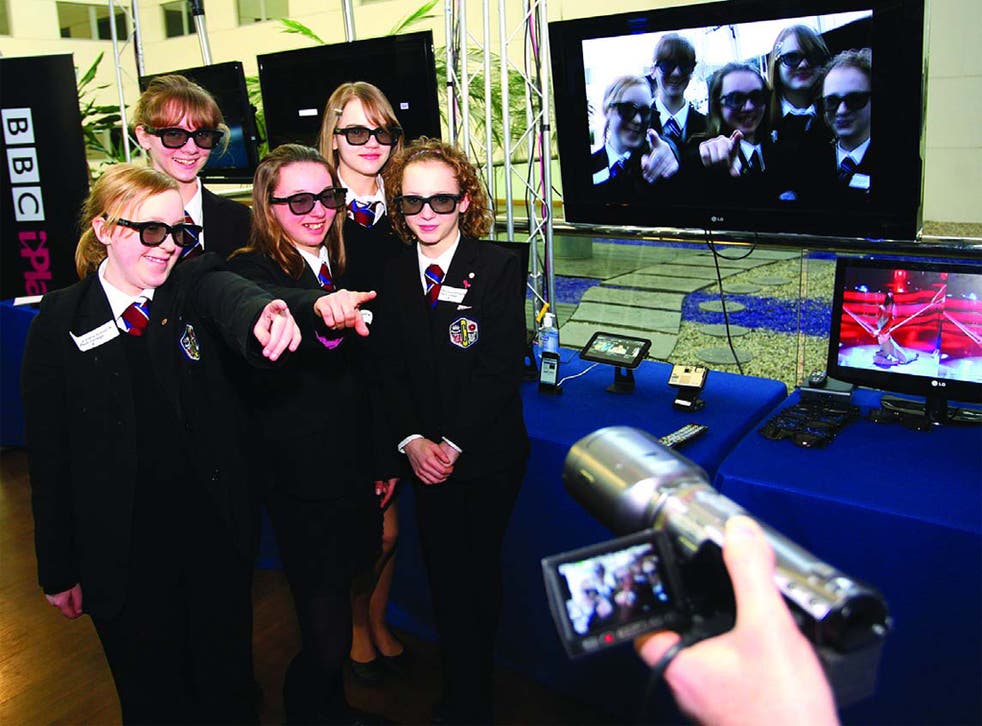 The Olympic Games transforms cities. As well as the inevitable construction of all the sporting venues, transport systems are overhauled and some districts are radically regenerated. Back in 2004, Athens got a new tram and light rail line, along with much-needed upgrades to the metro system and the Ring Road.
Four years ago, Beijing opened the world's second largest airport terminal in preparation for the Games, along with seven new underground lines and 80 new stations. London is also undergoing transformation, even at this late stage – from changes as subtle as the imminent introduction of wi-fi access at selected underground stations, to the more profound transformation of the area around Stratford in East London.
The development has not been without its detractors (not least due to of the amount of money spent in a time of supposed austerity) but when you arrive in E15 and move through to the new E20 postcode of the Olympic Park, it's impossible to remember how it used to look.
The metamorphosis is almost complete.
You can get a perfect bird's-eye view of last-minute preparations at the Olympic Park – including the Olympic Stadium, the Aquatics Centre and Britain's largest piece of public art, the Arcelor-Mittal Orbit – at Cisco House, a temporary structure just opened on the edge of the new Westfield shopping centre.
This idea of the Games being associated with transformation is one that Cisco, as the official network infrastructure supporter of the Games, is keen to get across. And indeed, it's the whole raison d'être behind the Cisco House project. Built over an eight-week period this spring, it's a kind of technological show-home for businesses, designed to communicate the importance of technology – specifically, how the same network infrastructures that underpin the Olympics can revolutionise our working methods and procedures.
It's a hands-on, interactive experience, with touch-screens everywhere you look, but crucially, it's not an guide to Cisco or the things it actually manufactures and constructs; rather the possibilities that spin off from that.
"We're not showing people what a switch looks like, and how many inputs and outputs it has," says Cisco's Dom Joyce. "This is more about an ecosystem, how companies come together."
There's an apposite demonstration of this "ecosystem" on this particular day.
Cisco House is hosting TeenTechCity, an event that brings together teenagers from 15 schools across East London, innovative companies from the same part of the world – including Glass Eye, Pavegen and Sugru – and a variety of more established business such as Thames Water, BT and the BBC.
TeenTech, which operates under the slogan "Inspiring Tomorrow's Innovators", was founded by broadcaster Maggie Philbin in an attempt to instil an enthusiasm and excitement about science and technology into young people – people for whom "fame" has perhaps become a primary ambition. "A generation sit in classrooms convinced that subjects like maths and physics are irrelevant," she says – and that seems to be backed up by a multiple choice question she fires at the teenagers this morning. She asks them what their image of a scientist is: the consensus is "clever, well-paid, but boring".
Today at Cisco House, however, the kids are surrounded by people and concepts you'd have trouble filing under "boring". And, after a couple of hours of interaction, you sense the message is getting through. An "ideas wall" starts filling up with Post-it notes on which tomorrow's blue-sky thinkers have outlined their own futuristic concepts, ranging from robotic litter pickers to hover wheelchairs, through to chicken that "cooks instantly". Hey, we all have to eat.
Away from today's frenetic activity in the main part of Cisco House are a number of meeting rooms equipped with TelePresence, and a whole heap of hidden technologies operating quietly in the background: virtual desktops, data storage, processing power.
And then there's the Business Transformation Experience, a name which perhaps promises more than it delivers, but nevertheless offers an excellent summary of the ways in which technology is changing our working lives.
In a mocked up underground carriage complete with a discarded Metro newspaper (realistic!) we're asked to don 3D spectacles (slightly less realistic), at which point Stephen Fry suddenly appears, wanting to take us on a journey: "All stations to a connected world!" We're shown numerous examples of the increasing importance of networks, both locally and globally; from revamped communication systems across a hospital building that help save lives, to General Electric's video-conferencing system that helps co-workers collaborate in real time over vast distances, to the way in which virtual characters like Moshi Monsters have captured the imagination of children across the world.
Throughout Fry's presentation, it's the role of "the cloud" that's most frequently emphasised; the way in which the internet can quickly take the strain of increased demand for data when it's needed, for as long as it's needed. There's probably no better example of the flexible cloud in action than the Olympic Games itself; an event that will suddenly be shifting huge quantities of data from the 27th July to the 12th August – and then again for the Paralympics between 29th August and 9th September.
You're reminded of the role of technology during the Olympics when you take a walk out onto the balcony of Cisco House and look out across the site; a touch-screen gives you a guide to the various buildings across the Olympic Park, and the formidable technological challenges that the event will pose. As well as broadcast media pumping out HD-quality images, up to 200,000 people at a time could suddenly have the urge to tweet pictures, text or video; that requires robust connectivity that will stretch across all of the Olympic venues.
Shortly after the Paralympic Flag has been lowered, Cisco House will also be closed. During its four month lifespan around 11,000 people will pass through its doors – from the teenagers attending TeenTechCity, to local people participating in team building events, to business leaders indulging in a bit of corporate hospitality. "But it's corporate hospitality with a message," says Cisco's Dominic Cook – and one of those messages is the legacy the company is hoping to leave behind, post-Olympics.
"We've made a five-year commitment to learning and innovations in East London,"
says Dom Joyce. "It's in our interests to encourage kids; they're our staff of the future. If they don't have the skills, we can't recruit." So if you find yourself watching the Olympics this summer, and suddenly see a tall structure tinged with green and turquoise, that's Cisco House; yes, it's partly an exercise in corporate flag-waving, but it's also inspiring individuals, businesses and young people to recognise the transformative power of technology.
READ MORE
Playing a game–changing role during the Games
The London 2012 Organising Committee of the Olympic and Paralympic Games (LOCOG) has seen rapid growth, from a very small company to what is now a global enterprise. Cisco, as official network infrastructure supporter, played a critical role in helping achieve this.
Read more
Join our new commenting forum
Join thought-provoking conversations, follow other Independent readers and see their replies