Exam boards decline to publish A level grade boundaries ahead of results day to protect student mental health
Concerns have been raised over the number of anxious students searching for A level grade boundaries, fuelling stress ahead of results day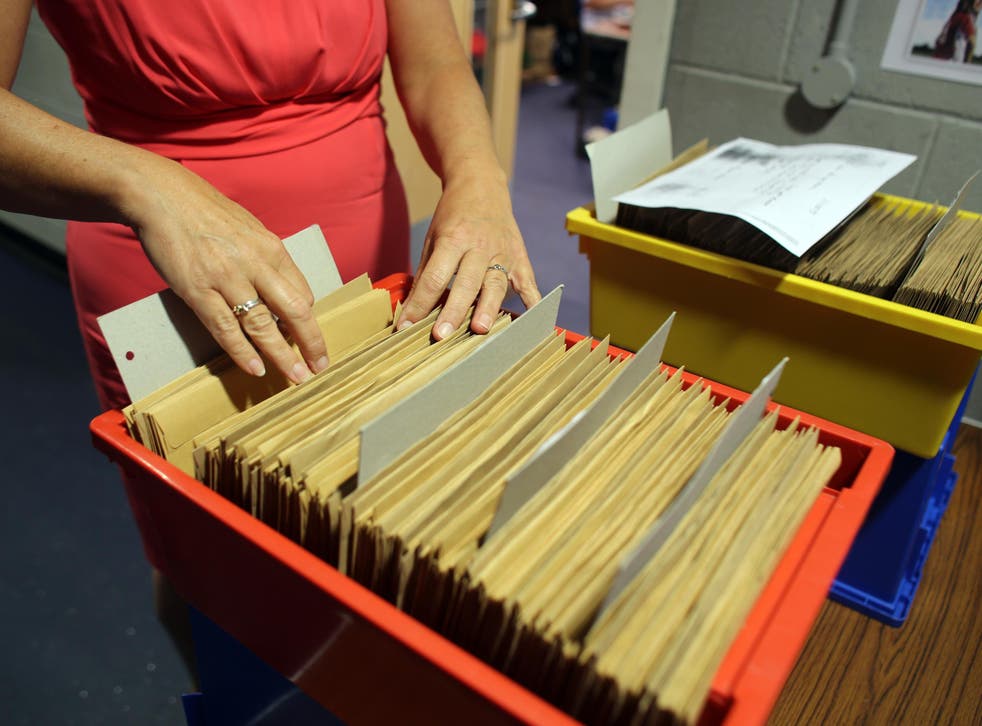 Exam boards will not publish the grade boundaries for A level results this year, following concerns raised over students' mental health.
In previous years, grade boundaries - which change each year according to overall performance - have been published 24 hours in advance of results day, in order to help school exams officers prepare.
But in an age where students are seen to be increasingly stressed over their results, they are fuelling their anxieties by searching for the up-to-date grade boundaries ahead of results day itself, the exam boards say.
As a consequence, some may be subjecting themselves to undue stress by predicting their own grades - which may still be incorrect.
As a precautionary measure, grade boundaries will be still be sent on to individual schools in advance, but exam boards have said they will not be publishing the grade boundaries online.
Michael Turner, director general of the Joint Council for Qualifications, which represents the seven largest exam boards, said that the boundaries did not help pupils and that the process was stressful enough already.
"We have taken this decision to stop any unnecessary student concern or anxiety the day before they receive their results," he said.
Commenting ahead of results day, the Natonal Union of Teachers (NUT) said this year's school leavers had enough reason to feel anxious.
Rosamund McNeil, Head of Education and Equalities at the NUT said: "This cohort was the first to face the new linear A-Levels and as such, the challenges that followed too.
UK news in pictures

Show all 50
"The upheaval of a hastily reformed curriculum and the changes leading to a reduction in much of the coursework elements, created unnecessary stress and concern for pupils and teachers alike."
Her comments come as figures published by the NSPCC show increasing numbers of teenagers are seeking help as a result of exam results stress.
More than 1,000 counselling sessions were provided to teenagers worried about their grades in the last financial year, a rise of more than a fifth (21 per cent) over the last two years.
Changes to the school curriculum mean this year's cohort face additional pressures as the first group to complete new, linear A level courses.
Where once, pupils undertook AS exams and coursework that contributed towards their final mark, A level grades are now determined solely on pupil exam performance at the end of the two-year courses.
"While results nationally may have remained in line with those in the previous year, some schools and colleges will no doubt see considerable variation," said Ms McNeil.
"The volatility around results and the accountability measures which use them can have damaging and unfair consequences."
The curriculum changes made for this year's cohort mean the A level results will not be directly comparable to previous years, exam boards have argued.
Geoff Barton, general secretary of the Association of School and College Lecturers, said of the decision: "We know this is going to be an exceptional year for all kinds of reasons. So there was already enough anxiety in the system.
"We have said that what we would just like to do is focus on celebrating individual students' success, and this kind of feeds into that narrative. I think it is a good thing."
Register for free to continue reading
Registration is a free and easy way to support our truly independent journalism
By registering, you will also enjoy limited access to Premium articles, exclusive newsletters, commenting, and virtual events with our leading journalists
Already have an account? sign in
Register for free to continue reading
Registration is a free and easy way to support our truly independent journalism
By registering, you will also enjoy limited access to Premium articles, exclusive newsletters, commenting, and virtual events with our leading journalists
Already have an account? sign in
Join our new commenting forum
Join thought-provoking conversations, follow other Independent readers and see their replies