Academies turn away children with special needs to 'cherry-pick' pupils, charity warns
Exclusive: National Children's Bureau reveals reports of children rejected for not having education, health and care plan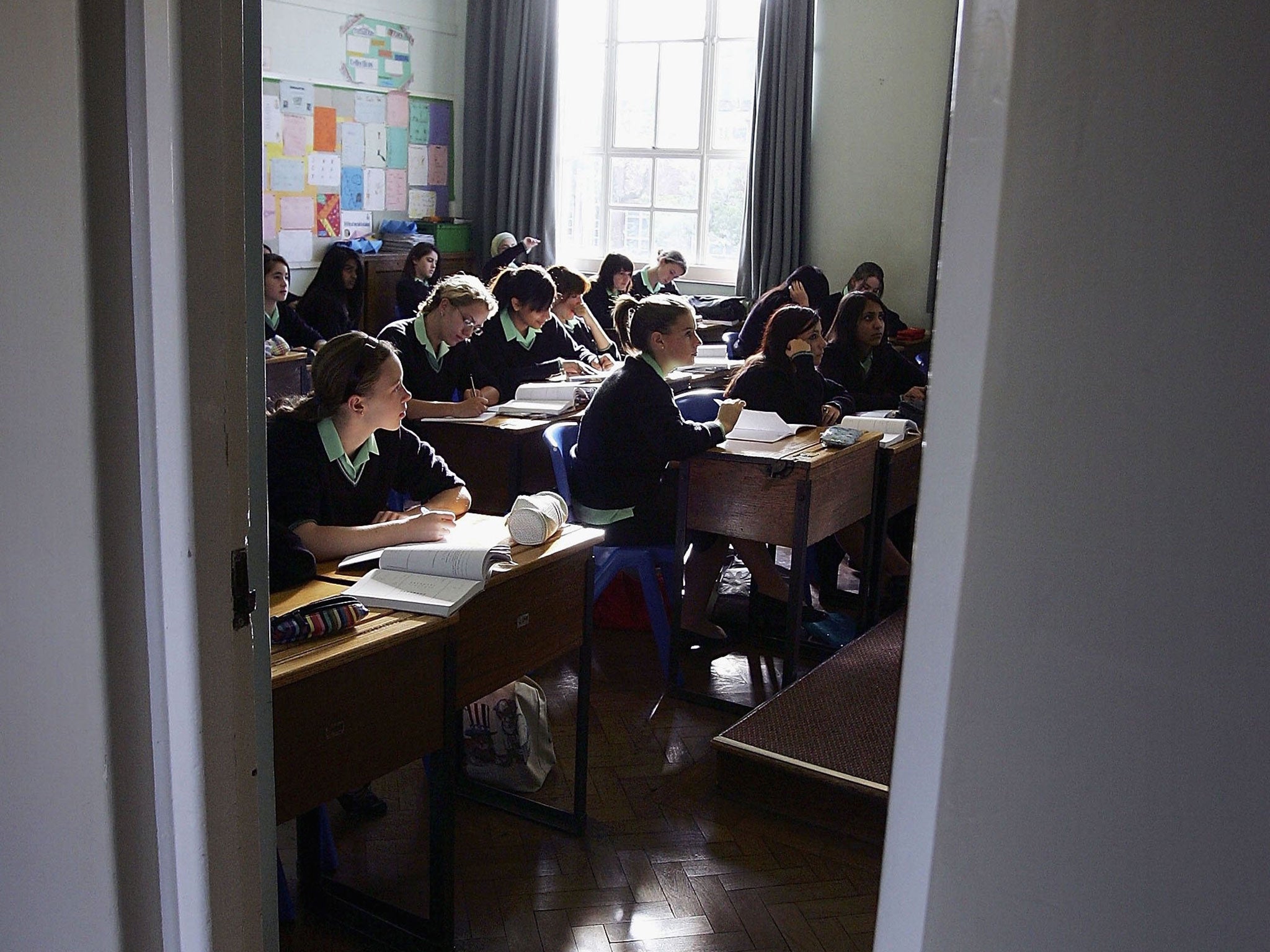 Academies are turning away children with special needs in order to "cherry-pick" pupils who are likely to get the best results, the head of a leading charity has warned.
Anna Feuchtwang, of the National Children's Bureau, told The Independent the charity had heard repeated reports of children with special educational needs being rejected by academies because they did not have an education, health and care plan.
EHC plans were introduced by the Government in 2014 as part of a radical shake-up of the special needs system that aimed to give young people more tailored support. They replaced statements under the old system, which set out children's special educational needs. Children are gradually being moved onto the new system, but many still do not have EHC plans.
The Council for Disabled Children, which is part of the NCB and is helping to roll out the reforms, runs advice and information services for schools, local authorities and parents to guide them through the changes. During this work, it found that a "worrying" number of families were reporting being turned away by academies.
Ms Feuchtwang said: "We have anecdotal evidence that academies are more reluctant to accept children with special education needs unless they have an education and health and care plan already in place. We would be really worried about that continuing: you would end up having free schools and academies able to cherry-pick the children who are likely to provide the best results, rather than being inclusive."
A leading disability campaigner echoed Ms Feuchtwang's concerns. Richard Rieser of World of Inclusion, which provides training on implementing disability legislation, said: "I have heard lots of anecdotal stories of people with special needs being turned away [from academies]."
He said figures showed that converter academies – schools that opted to become academies – took in a lower proportion of special needs pupils (14 per cent) than those schools that were forced to become academies because they were in trying circumstances (17 per cent).
There are also concerns that academies were more likely to exclude pupils than local authority maintained schools, and that those excluded were likely to have special needs.
A spokesperson for the Department for Education said yesterday: "The academies programme is a key part of our commitment to educational excellence everywhere, including for those with special educational needs or disabilities. We want all schools to have the opportunity to benefit from the freedoms that academy status provides.
"Schools must admit a child with special educational needs if it is named on the child's SEN statement or education, health and care plan. If an academy named in a pupil's statement or EHC plan were to refuse them, we would not hesitate to investigate."
Join our commenting forum
Join thought-provoking conversations, follow other Independent readers and see their replies