Academy chains 'worse for disadvantaged children' than local authority schools
Richard Garner
Thursday 24 July 2014 01:02 Comments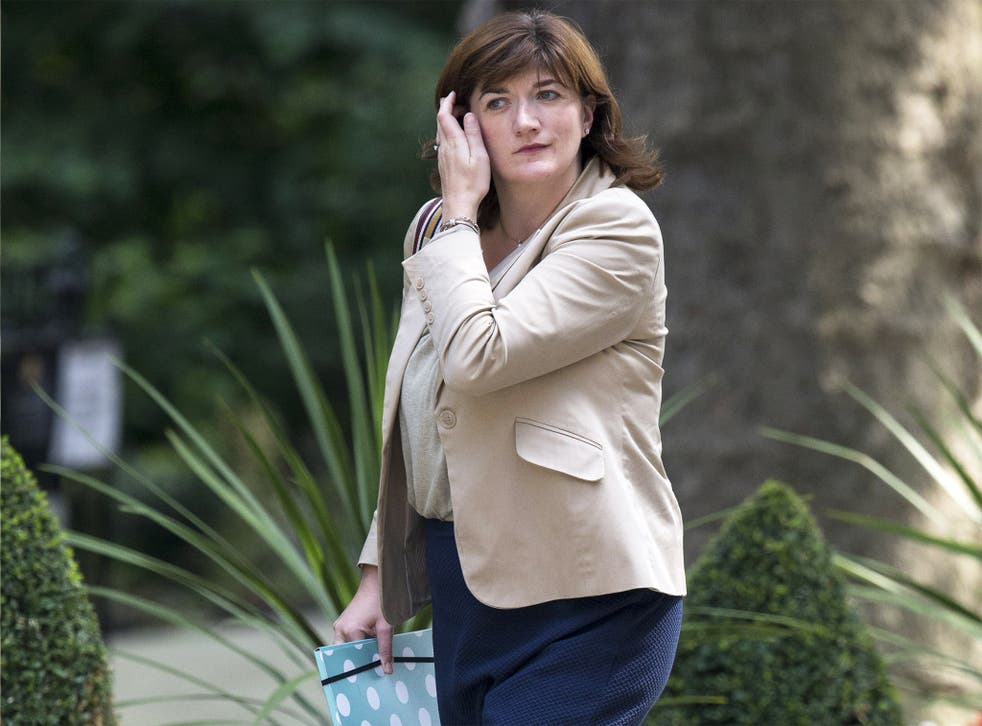 Some academy chains are "highly ineffective" in improving the prospects of disadvantaged pupils, according to ground-breaking research published today.
The study, by the Sutton Trust education charity, finds that almost half the academy chains it surveyed failed to do better than mainstream local authority schools in getting their disadvantaged pupils to obtain five A* to C grade passes at GCSE including maths and English.
The report paints a mixed picture, with some of the biggest academy chains achieving significantly better results than the average for the maintained sector.
However, the research, by Professors Merryn Hutchings and Becky Francis, and Dr Robert de Vries, concludes: "There are also some chains which are highly ineffective across a range of measures and which are failing to improve the prospects of disadvantaged pupils."
The findings, when coupled with the claim in Wednesday's report on the Birmingham "Trojan Horse" affair by former anti-terrorism chief Peter Clarker that academies are "vulnerable" to people "without good intentions" taking control of them, will ensure moves to improve scrutiny of their performance are top of new Education Secretary Nicky Morgan's in-tray.
The researchers studied the chains' results on GCSEs, the percentage of pupils taking the English Baccalaureate, and how much they had improved pupils' performance since arriving at their secondary schools at 11.
Performance was worst in the English Baccalaureate, under which pupils are expected to get top-grade passes at GCSE in English, Maths, a language, the sciences and a humanities subject (History and Geography). In all, 23 of the chains failed to do better than the average school - while only seven did better. A similar picture emerged when looking at disadvantaged pupils' performance in eight key subjects at GCSE.
"Our analysis shows that there is enormous variation between chains in pupil outcomes for disadvantaged pupils," say the researchers.
They add that, when measured against the Government's policies for improving social mobility, the majority of chains remain below average for all schools. This is as a result of them promoting vocational alternatives to the GCSE, with some chains ignoring the English Baccalaureate ranking in school exam league tables.
The researchers say it is a "concern" that as a result disadvantaged pupils may miss out on the opportunity to pursue the subjects most likely to win them a place at the UK's most prestigious universities and careers.
They add: "It is important that they [the chains] are able to serve all their pupils, in order to ensure sponsor chains do not become ghettos for more disadvantaged pupils".
The report urges Ms Morgan to reconsider her predecessor Michael Gove's decision not to allow education standards watchdog Ofsted to inspect academy chains, a power chief schools inspector Sir Michael Wilshaw has been seeking.
It also adds that it is "imperative" that mechanisms are in place to allow for the removal of schools from sponsors that are underperforming. "It is important that the same rigorous standards are applied to sponsor chains as to maintained schools and local authorities," it says.
A spokesperson for the Department for Education said GCSE results in sponsored academies were improving at a faster rate than in local authority schools and that the proportion of pupils taking the English Baccalaureate in them doubled last year.
He added: "Additionally, across all schools, the proportion of pupils on free school meals taking the EBacc has also more than doubled in two years."
He praised the work of academy chains such as Ark and Harris, and several of the newer trusts, whose improvement was highlighted in the report, adding: "The over-riding objective of our education reforms is to improve the life chances of the poorest children."
Conor Ryan, director of research at the Sutton Trust, which campaigns to give all pupils equal access to education, said: "It is vital that Ofsted routinely inspects academy chains and there is much stronger action taken where chains are consistently underperforming."
Tristram Hunt, Labour's Shadow Education Secretary, said: "Ministers have taken their foot off the pedal, damaging school standards by refusing to allow academy chains to be inspected by Ofsted, allowing unqualified teachers in the classroom on a permanent basis and refusing to address the dangerous lack of oversight in our school system."
Register for free to continue reading
Registration is a free and easy way to support our truly independent journalism
By registering, you will also enjoy limited access to Premium articles, exclusive newsletters, commenting, and virtual events with our leading journalists
Already have an account? sign in
Join our new commenting forum
Join thought-provoking conversations, follow other Independent readers and see their replies