Students baffled after 'business studies' question appears on biology exam paper
Pupils were reportedly asked to define an 'independent company', prompting a stream of complaints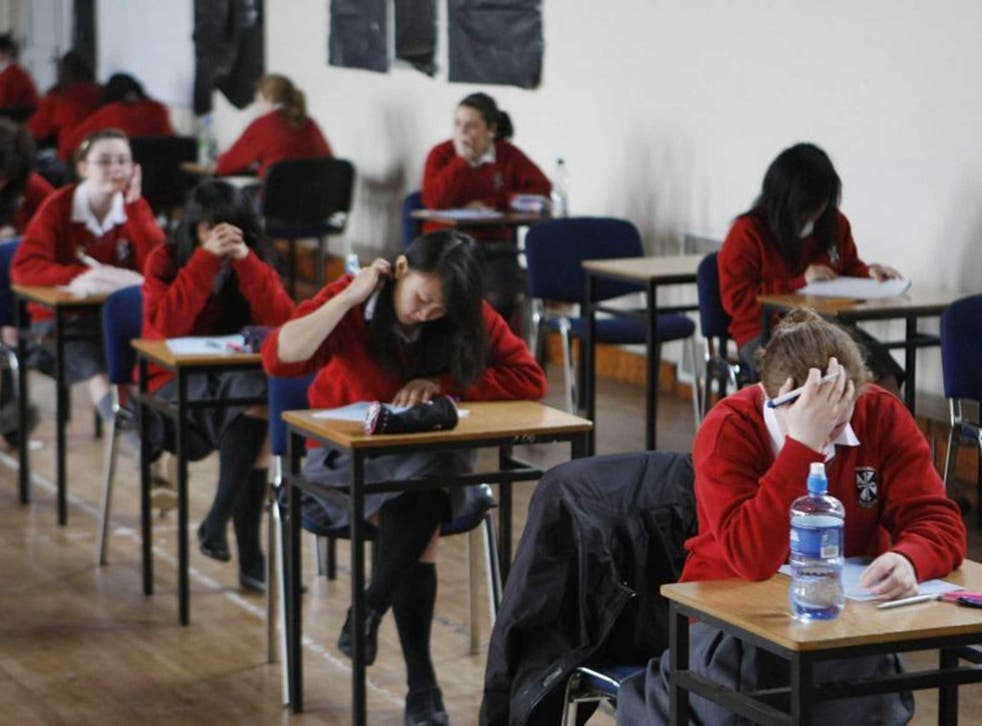 Pupils sitting GCSE exams this week have expressed outrage at an "impossible" biology paper that asked completely unexpected and seemingly unrelated questions.
The AQA board biology exam reportedly asked students to define an "independent company" – a question more typically covered in Business Studies syllabuses – prompting streams of complaints on social media.
Within hours of the exam finishing, more than 100,000 tweets had been sent debating the validity of the paper, but the exam board has denied that any mistakes were made.
"I learnt the carbon cycle, menstrual cycle and everything about vaccinations only to be asked about p***ed up rats," said one student on Twitter.
"Wondering if I should revise history for the chemistry exam," said another. "They might ask about Henry VIII instead of electrons".
Jack Green, a 16-year-old pupil at South Hunsley School in East Yorkshire, said pupils were "worried" about their grades as they thought the exam was very different to the syllabus they had been taught.
Many students expressed frustration that, of the 36 subjects that they had spent months revising for, only six came up in the exam, and they seemed to be the least relevant to biology.
As well as the "independent company" question, students complained that the first question asked which alcoholic drinks were preferred by girls and which were chosen by boys, aged 14 and 15.
"It was like 'what is a teenage boy's favourite drink?' – I don't have a clue what that had to do with biology," said Mr Green.
The student said he had phoned the board to complain about the paper.
"They were making out like it was a mistake, the guy on the phone said that something went wrong," he said. "It's stuff that we've never been taught and that's not the teachers' fault; it's the exam board's fault because they didn't tell the teachers to teach us it."
"I'm hoping that they'll either let people through with their target grade, which is something they've done before, or recall the papers and send out a new one."
The exam was the first one taken by many of this year's GCSE candidates, sparking fears over other papers to come.
An AQA spokeswoman said that the 'independent company' question was one of several on the subject of drug trails, and that the underage drinking question was in a section on alcohol abuse.
How to solve the Edexcel maths question
According to the exam board, an independent company is one with "no allegiance or bias towards the drug company referred to".
The spokeswoman said that both questions deemed controversial were included on the syllabus. She added: "Exams aren't meant to be easy and students are obviously going to tweet about that, but there was nothing wrong with this paper."
"We wish everyone the best of luck with the rest of their exams."
Register for free to continue reading
Registration is a free and easy way to support our truly independent journalism
By registering, you will also enjoy limited access to Premium articles, exclusive newsletters, commenting, and virtual events with our leading journalists
Already have an account? sign in
Register for free to continue reading
Registration is a free and easy way to support our truly independent journalism
By registering, you will also enjoy limited access to Premium articles, exclusive newsletters, commenting, and virtual events with our leading journalists
Already have an account? sign in
Join our new commenting forum
Join thought-provoking conversations, follow other Independent readers and see their replies